I think freckles seems like a good name
I won't even go to the auction around here as I want to take all the little elderly horses home. They never go for over 50 either. It's extremely tempting so I've banned myself.
Thanks Corino! I'm going to go with Rain! It just seems very suiting for her!
---
*Dreams are within reach, you just have to go that extra mile to catch them*
BEAUTIFUL finds! i am loving them! and so fat lol at our auctions you never find overweight horses, but you can find anything from fit to extremely underweight and you wonder how it's even standing sometimes. and yes we usually always go to auctions to find our horses and talk to the owners and stuff and you would never believe how many are there that cry when they let their babies go. i found a great apha yr old filly there that had proffessionaly training for only 450$'s and then you get all the little under 1 yr old colts and fillies that sale for 5-25 bucks a piece and some are even registered! but oh well. as for preggers... i'm not sure i know this extremely FAT horse that has a neck as wide as 2 of my torso's and she looks like she is pregnant with quads but she is definitely just all fat. i'll try to get some pictures of her one day when we go over to the pasture. good look with the beautiful girls and i hope to see more pictures soon!
---

Baby, Sparta, Carmen, Henry, Hooch, Mercedes, Butterscotch
Omg you're SOOOOO lucky! =) They look/sound gorgeous!
---
Phwoaa. I want Willow o_o
If she was bigger I'd say she looked a lot like a Comtois or Comtois x
Same sort of build and colour
(Ref: Comtois)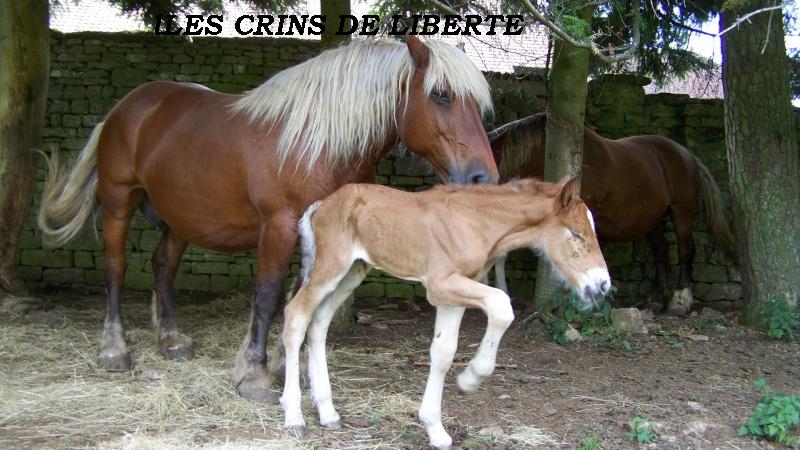 Stunning ponies though, good luck with them (:
woah! that is an awesome resemblance! in color and build lol
---

Baby, Sparta, Carmen, Henry, Hooch, Mercedes, Butterscotch
hehe, my favourite breed (I WILL own one next year I swear) when I saw the OP's pony I was like "O_O COMTWAHHH!"
OMG that looks JUST like her! Clear down to the silver bay coloring! She even has feathers but someone cut them off!

She earned a new nickname today! McNugget! She is so round and portly that when you trot, you don't bounce, you ride the wave of her fat rolls and jiggle from side to side LMAO! We were DYING laughing as Indy and I were both taking turns riding her. She is really short but because of how wide she is, mounting from the ground was a challenge! It was a great day tho!
---
*Dreams are within reach, you just have to go that extra mile to catch them*