Meet Rainier! Pictures
---
This is Rainier, He is a 7 year old reg. APHA. He is such a sweetie. He was brought to the barn for my trainer to sell him. So she asked me if I would show him this up coming week. He really is a sweetheart, Still pretty green but a good boy. I'm really excited to show him.
Here are some pictures.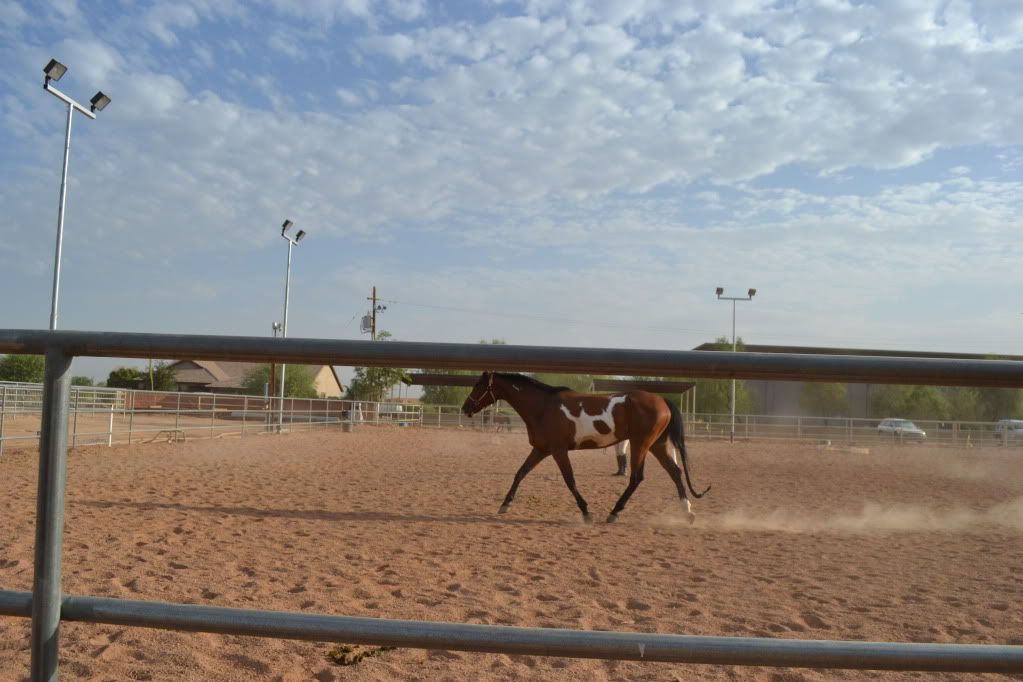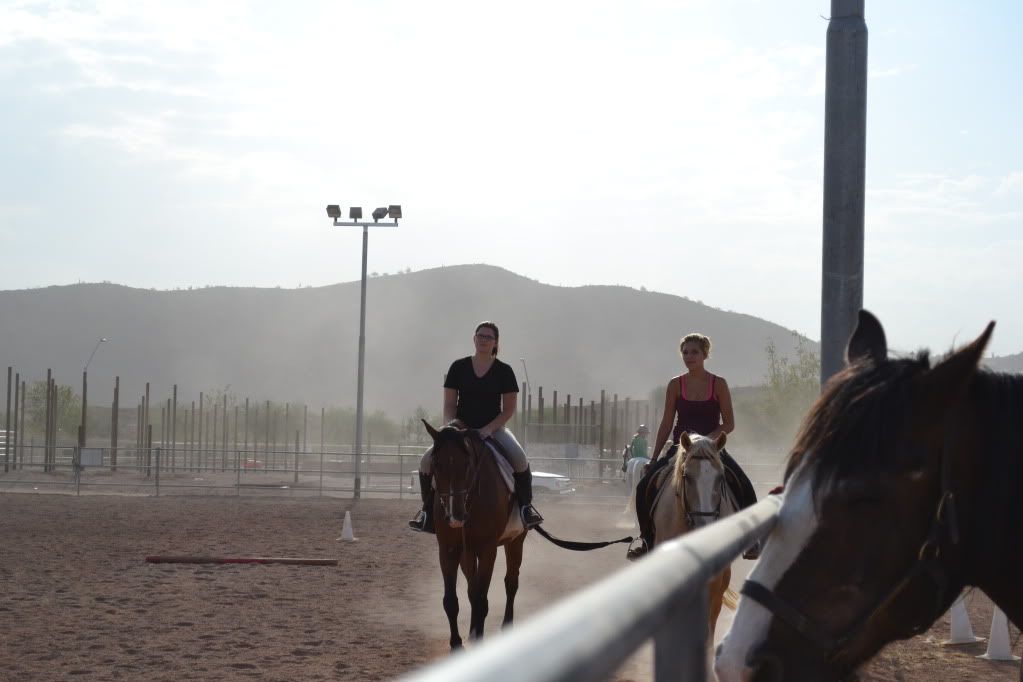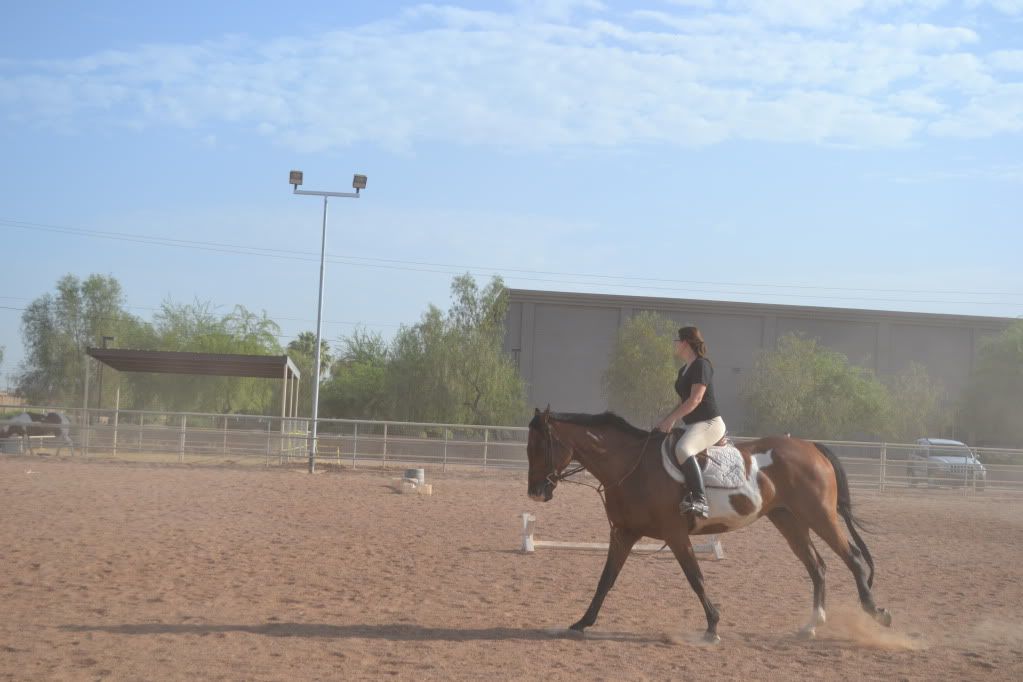 I know my hands are low but that's how my trainer wanted me to ride him for this first time.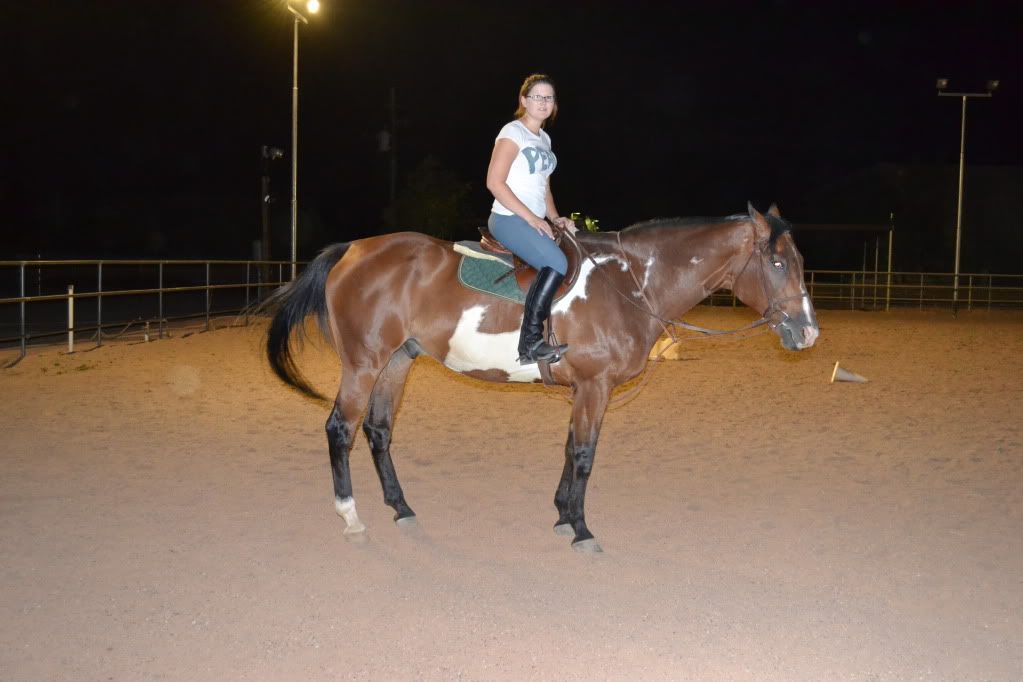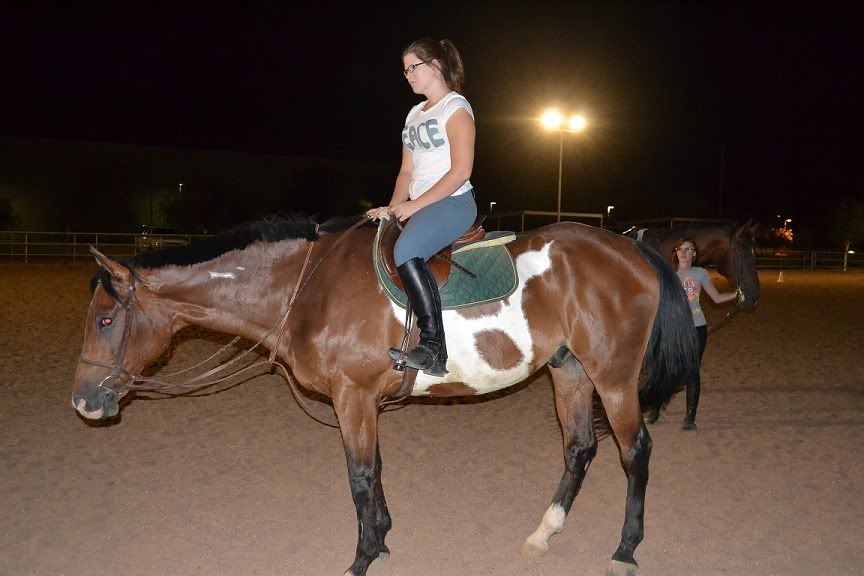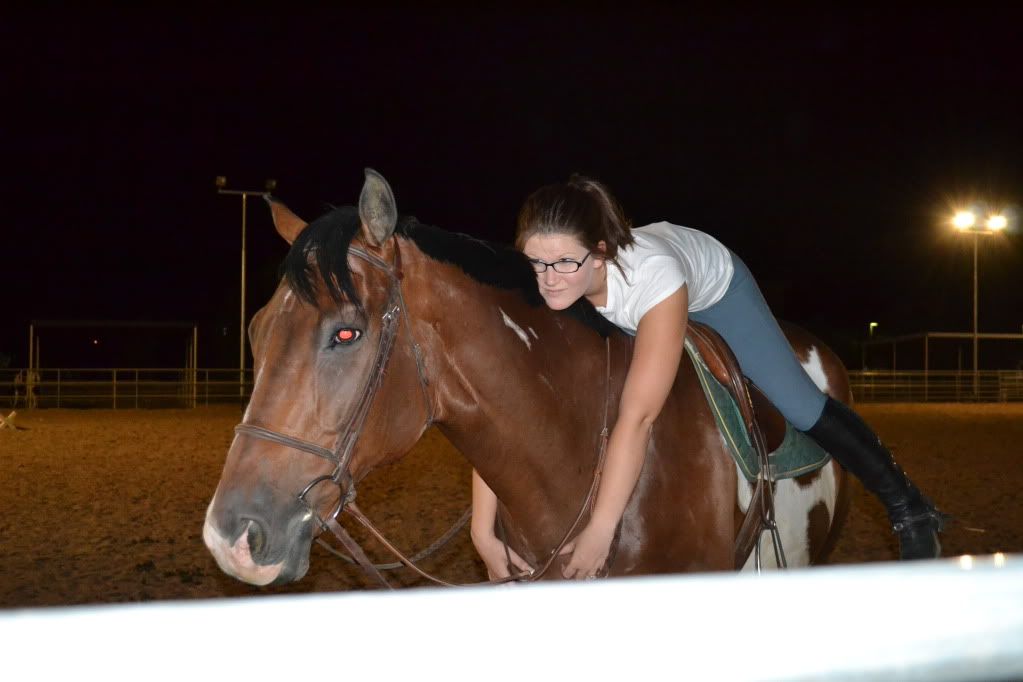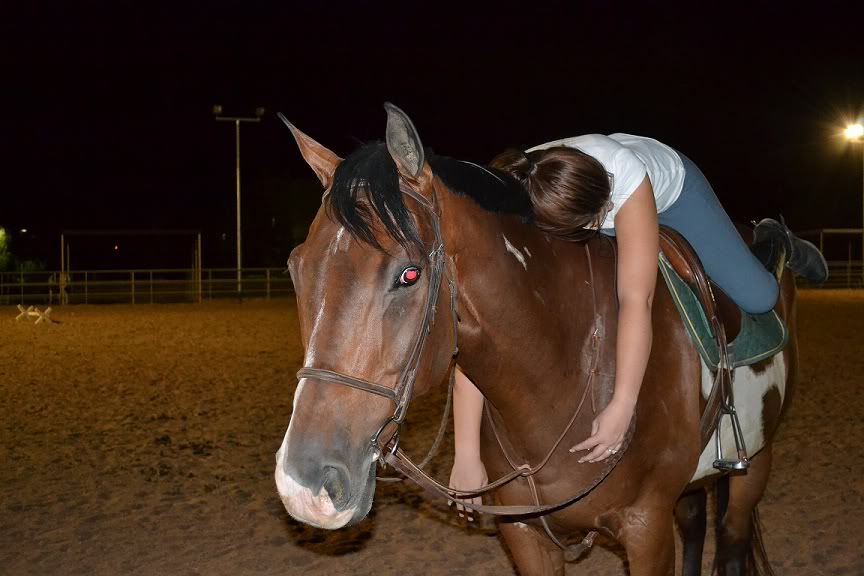 He looks like a fairly big boy!
Love the last to pictures he's like "ahhh time to relax" then next shot his face is like "wait..... what are you doing!?"
lovely looking lad :)
He is fairly large haha The last pictures my mom had cookies and he wanted them.
What a beautiful boy! I love paints, especially tri colors like him.
Good luck showing him!
---
<3 Dallas, Dakota, and Shaymus <3
RIP Shaymus 8/16/13
Very nicely marked. Pretty horse : ) Congrats.
---
100% Anti-Slaughter and PROUD of it!

He's a cutie!

How interesting to be able to ride at night and have flood lights on the arena! Awesome!!
---
Amber.
Opportunity is missed by most people because it is dressed in overalls and looks like work. ~Thomas Edison
Thank you all I will be sure to put up pictures from the show.
Gemini- Yeah they were just put in and they work great.
he is really pretty! Go the coloured horses!
---
Cross Country- The act of hurling yourself and your equine partner at a stationary object with poise and grace while attempting to survive...