Meet Rejoice!
---
This is a repeat thread from the picture section. But I am so thrilled, I wanted to make sure everyone met her
So while I am still searching for a draft, I have bought a miniature horse. Her name is Rocky Mountain Rejoice. She is a registered miniature horse and heights at 34 inches.
Here are some pics of her. I actually used to own her, bought her as a yearling, owner her for 6 years then sold her to my trainer. I managed to convince her to sell her back to me. I want to keep her forever. This little mare used to compete over fences. She did very well.
Welcome the forum's new Mascot!
Excuse the orangy color in the photos. The weather outside was really odd. It was raining and thundering all while the sun was setting.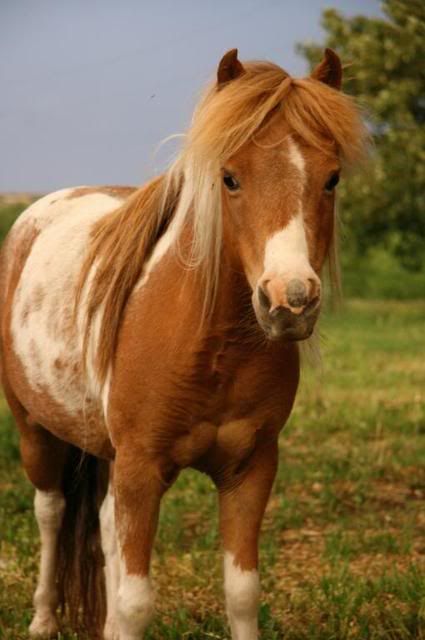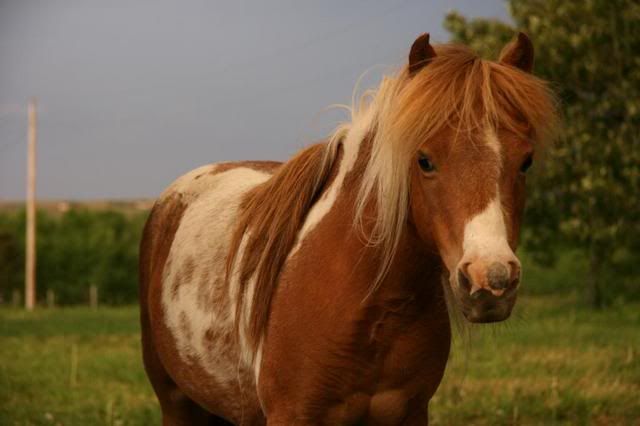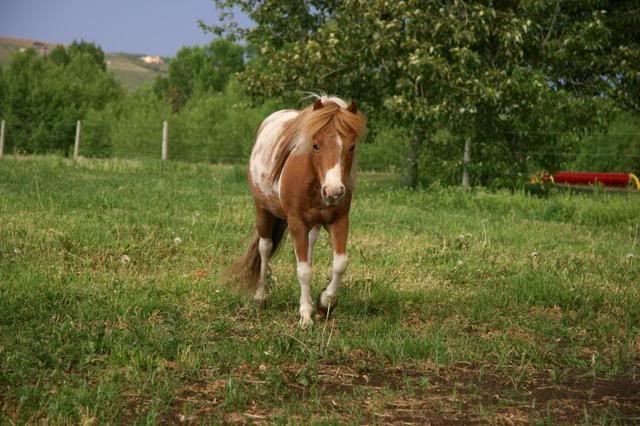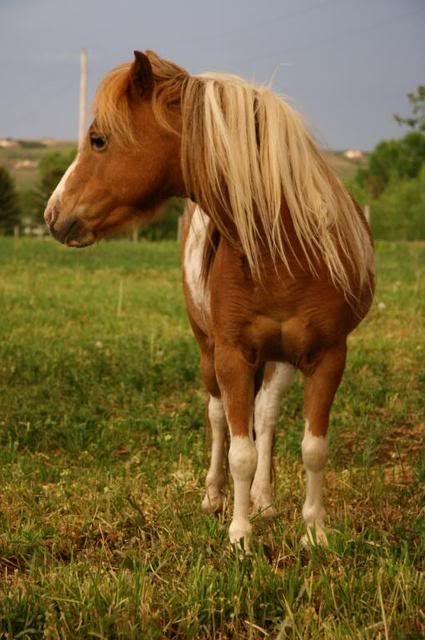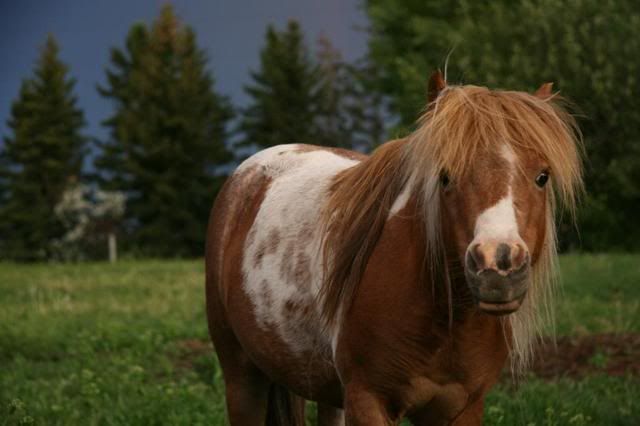 omg I love that last pic lol how adorable!!! it's like "Yeah so I'm having a bad hair day you wanna make something of it!" lol
---
Courage is being scared to death but saddling up anyway~~John Wayne
Those little ears just melt me! Way to cute, no wonder you couldn't pass her up!
Thank you very much. I am thrilled, she is a sweetheart
I unfortunately cannot go see my little girl until tomorrow, but for now here are the last of the pictures I took the other night: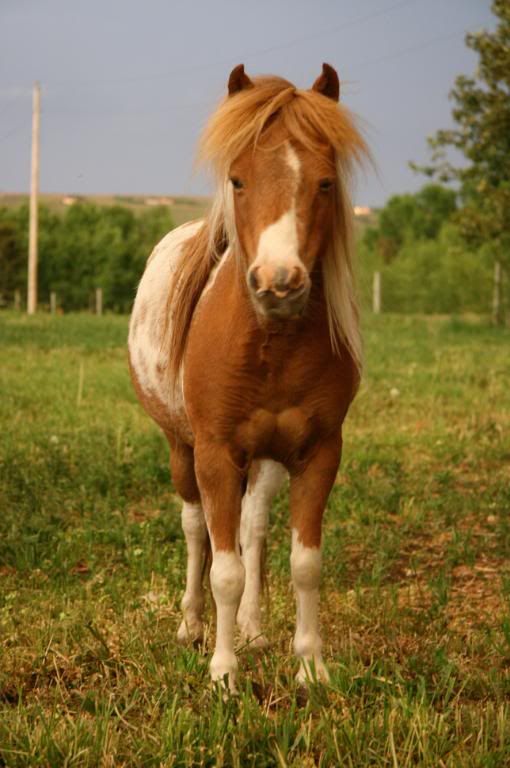 How are you going to use this pretty girl?
---
Are you absolutely sure you wanna mess with my carrots?
She's a cutesy eh! Not much, going to just play with her. Growing up, I had her trained to do full 2'6 jumper courses. I also had her trotting and cantering by voice command. I'm looking into training her to drive, so that's going to be my next project.
That's awesome! But I see you're looking for a drafter, too...are you gonna be okay affording two horses? I thought you said part of the reason for selling Cobalt was finances? And being someone struggling to keep one horse w/ unstable finaces, I was just worried.
I can't wait to see pictures of her driving!!!
---
"There are two ways of spreading light
to be the candle or the mirror that reflects it"
I saw you had sold Cobalt and must admit a mini was the last thing I expected to see. LOL! She's too cute for words! I expect you'll have lots of fun with her and I, too, want to see her driving. :)
---
Stella - sweet, timid, elegant, lovely, lively, amazing
Luna - large, unattractive, naughty, adored

Similar Threads
Thread
Thread Starter
Forum
Replies
Last Post
Meet Molly.

riccil0ve

Horse Pictures

4

06-12-2009

03:28 AM

Meet My New BOY

leviijeans

Horse Pictures

20

05-22-2009

09:36 PM

Meet Magnum!

Magnum

Draft Horses

6

05-22-2009

08:09 PM

I want you to meet...

sparky

General Off Topic Discussion

6

03-28-2007

07:47 PM

im new meet me :)

Gammelquarterhorses

Meet the Community

0

12-31-2006

12:17 AM