Look-for the record-if you go back and look-I was one of the first ones who suggested how to deal with a witchy little mini mare. I have not said one word about your "situation" until now. Fact is, that she now likes him. Any wonder? Whether you like it or not, that is how it works some times. Mares put up a fuss.....then once bred are all cozy with the stud. That is all I am pointing out. Period.

Like it or not, this is a public forum. I am not derailing it, and am just as free to post as anyone else. Whether you like what I say or not has no bearing on it what so ever.
---
Signature undergoing edits. Please standby.......
I'm doubting your vet will have any idea what to look for in regards to dawrfism in miniatures. Dwarfism is not a clear cut "this horse is dwarf" or "this horse is not dwarf" There are many different varieties of dwarfism and can show with minimal/hardly noticeable traits or are recessive genes (in other words breed to carriers together and get a dwarf).
---
Last edited by Lockwood; 10-20-2013 at

12:23 AM

.
Thanks NdAppy. I'll remember that.

Do you know where I could go to get some more information on dwarfism and their traits for minis? Someone suggested a mini forum somewhere in an earlier post but now I can't find it. Would that be a good place?
Teen Forum Moderator
Join Date: Dec 2010
Location: South East Texas
Posts: 7,157
• Horses:
2
Lil Beginnings, I believe. just type their name into google and they'll pop up. They have a very good section on dwarfism. Just because your horse doesn't look like a dwarf doesn't mean it isn't carrying the gene though, unfortunately. The farm I worked for bought a BEAUTIFULLY conformed, successfully showing 3 year old stallion, bred him to a very nice mare, and produced a dwarf. He was gelded and the mare was retired from breeding as soon as the baby came out deformed since we didn't know who had the gene, and we kept the baby, but it just goes to show you that two perfect parents doesn't necessarily mean a healthy baby. It took a lot of money and a few surgeries to get this guy in working order and at 15 he's very old.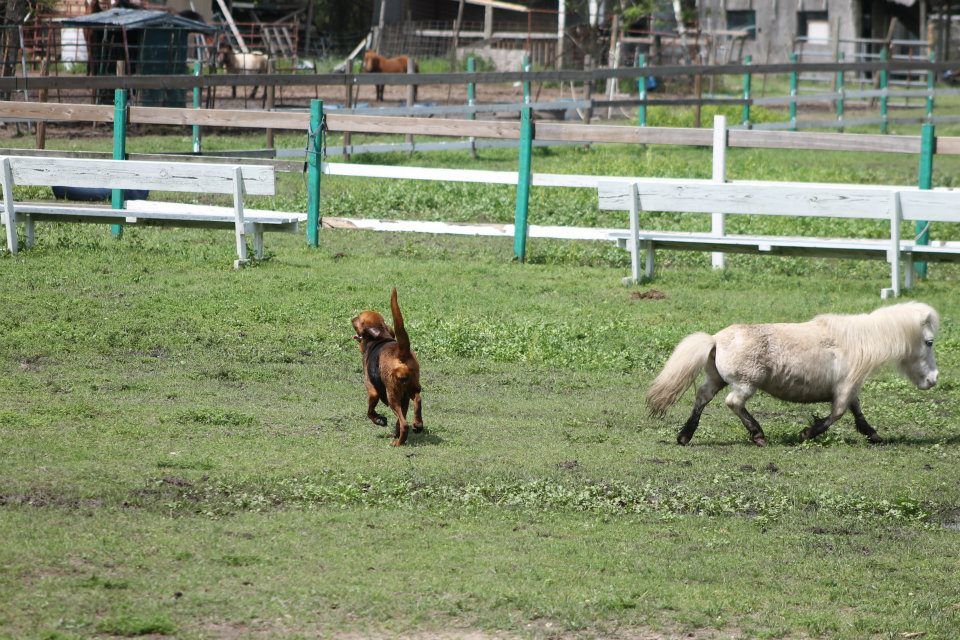 ---
Everyone in your life is meant to
be in your journey, but not all of
them are meant to stay till the end.
---
Last edited by Endiku; 10-19-2013 at

11:00 PM

.
Yep Lil Beginnings. Lots of info from John Eberth on there.
I already googled dwarfism but I was looking for something a little more narrowed down. Thanks NdAppy and Endiku. Thats exactly what I was looking for.
---
Last edited by LittlemanRob; 10-19-2013 at

11:01 PM

.
That's why I said it wasn't cut and dried. Dwarfism is a big, BIG problem in miniature horses.
Closed for moderator review.