Molly: it's only been a few days
---
but she really seems to be coming around.
Today she saw the farrier and had a bath
Before farrier and bath: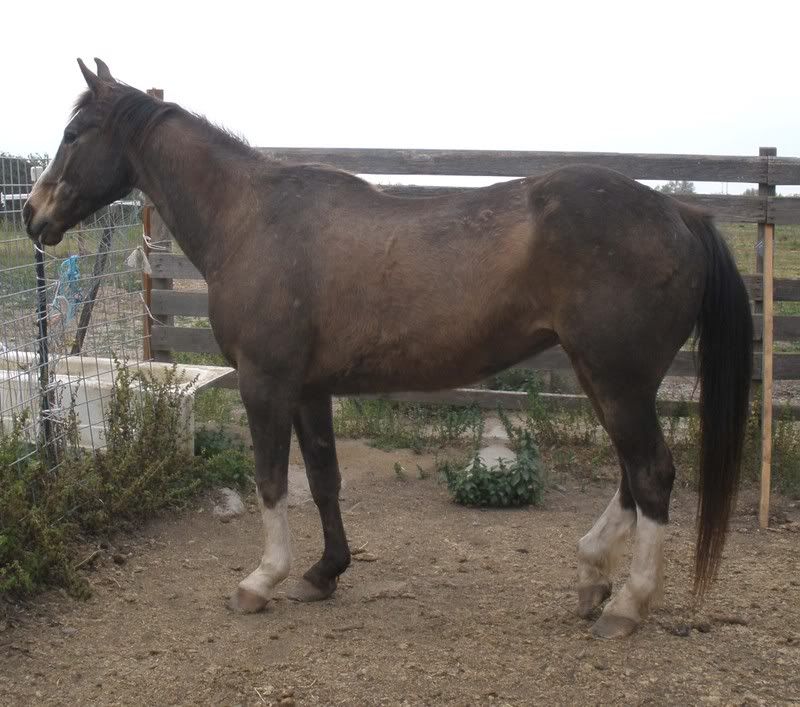 After farrier and bath: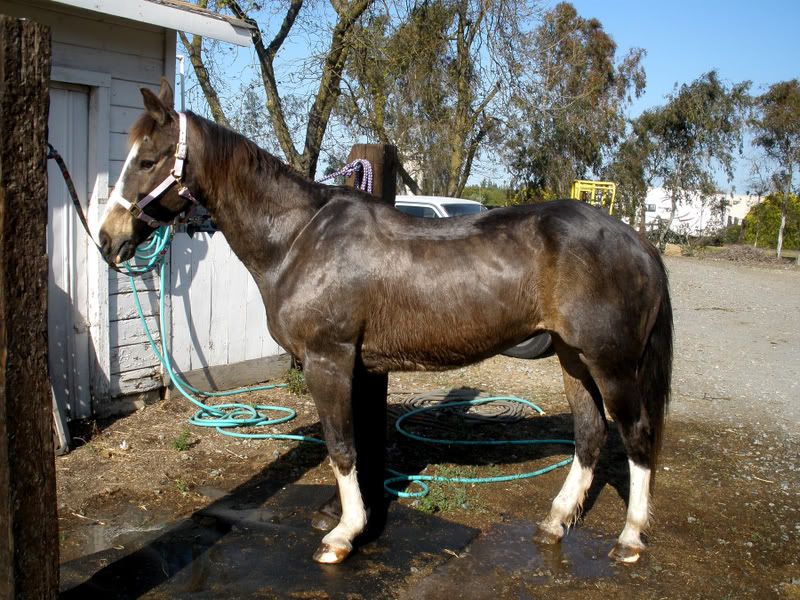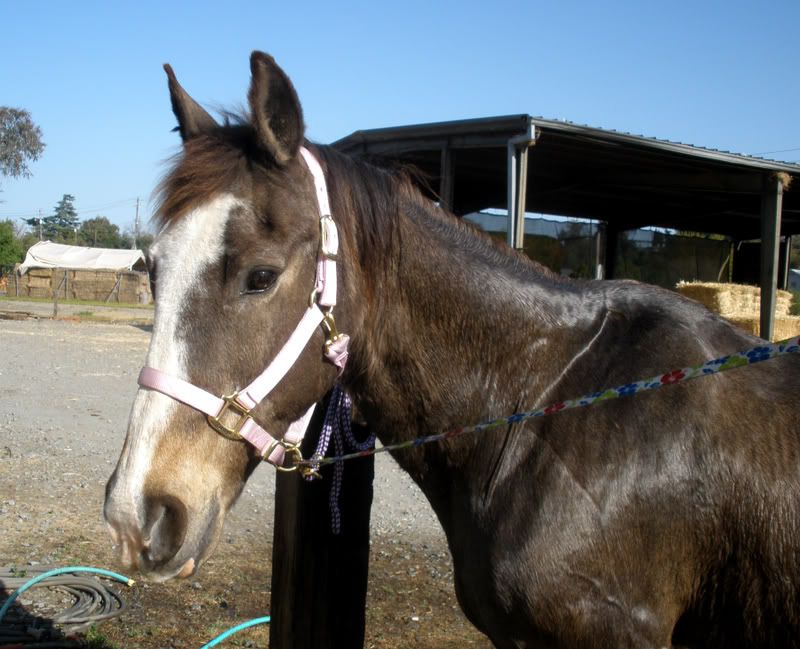 [/img]
The farrier said given the circumstances her hooves look great. He said it would take about 2-3 visits and she would be good as new...
Aw, that's great to hear!
She's adorable, btw.
Glad she's doing well.
---
Ride more, worry less.
*sniffles*
I wish it was nice enough here to bathe a horse.
Angel is no longer white and black... she is grey and black.
Your horse is very cute and I am glad to hear that the farrier did a good job. :)
---
Cocoa - 32 yr old QH, Cherokee - 8 yr old TWH & Toby - 16 yr old QH
R.I.P. Cocoa 4/13/78 - 2/9/11
Wow, do she ever have pretty colouring! I love that chocolate dapple. I know you said the farrier indicated it would take some time to get her feet to where they should be, but IMO I think her heels were left awfully high; at least the near front anyway. Just a thought. She sure is pretty though.