Need to rant.. sorry
---
Ok, i need to rant. This has been bothering me since yesterday but i felt i should calm down a bit before writing anything.
Wednesday is that day that the barn farrier comes out to trim/shoe horses. I signed both Gem and Vega up on the list on Tuesday night. I would have thought they would have been done. I didn't go Wednesday because the weather was yucky, but i went up yesterday. I go into Gem's stall thinking to see his nicely trimmed feet, and this is what i saw (I took him out of his stall to get clearer pictures)
Left front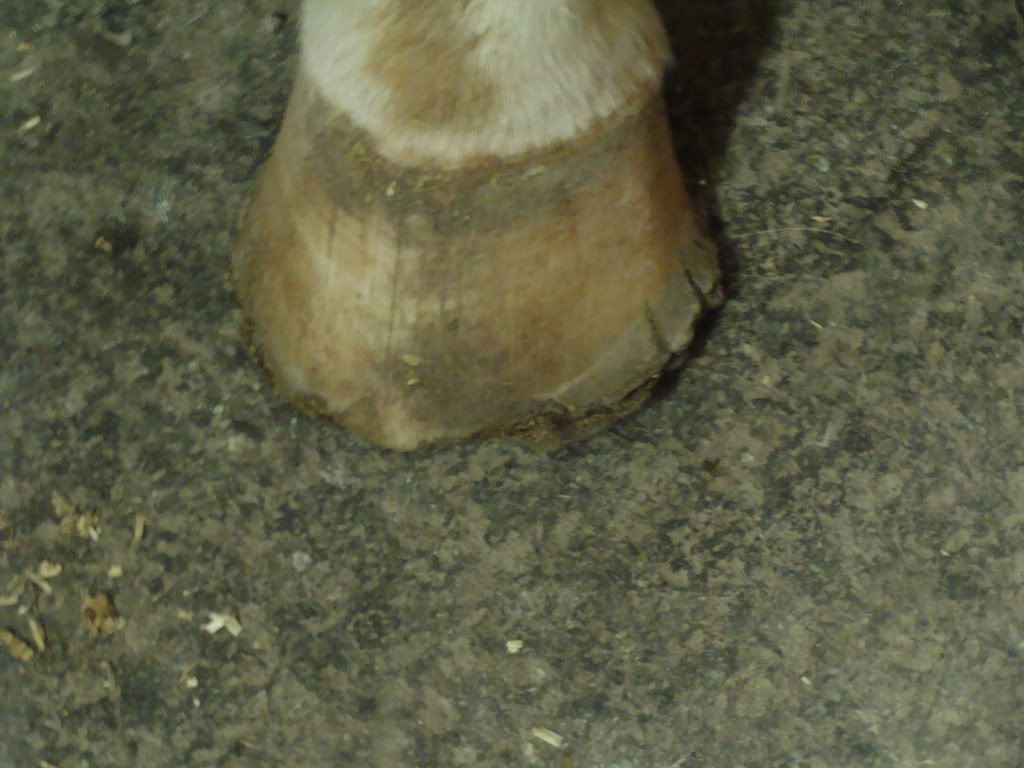 Left back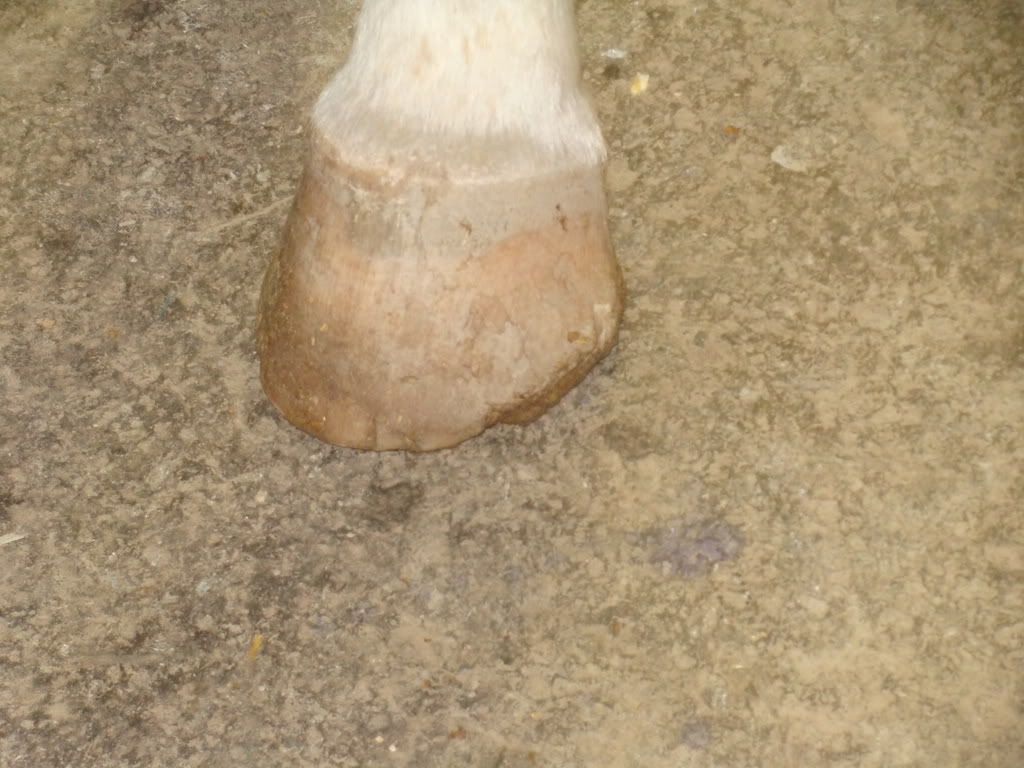 Right front
Right back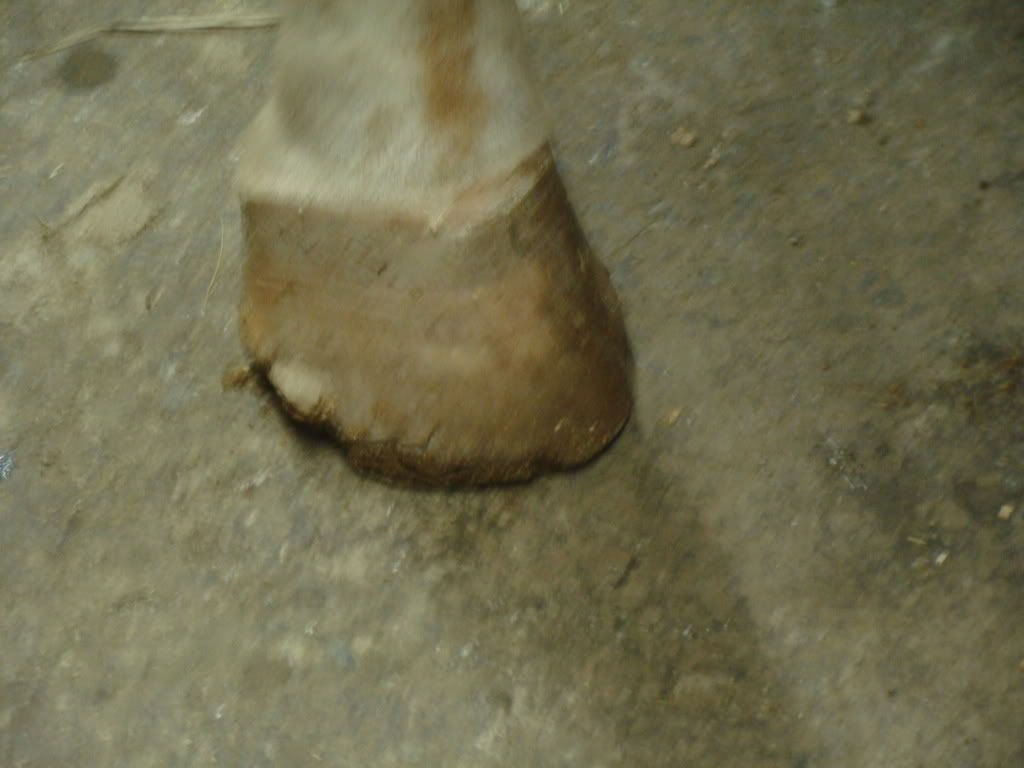 I was so highly enraged when i saw that! Why or WHY was Vega's feet trimmed and not Gem's?! We can't call our own farrier in because the BO's don't like to have outside vets/farriers come in, plus they don't allow it. (I got yelled at when i brought a vet in to see Vega when she had scratches)
We are looking at a new place to board where your own vet/farrier are welcome today, and if we like the place, that's where they're moving to.
I just don't get how the BO and t heir family could allow a horse that's been signed up week after week to not get his feet trimmed
We've talked to them about it and they said that he needs to be sedated (not fully obviously) to get trimmed. So if you know that, every 6 weeks, have the vet out there!
We can't expect Gem to feel better if his feet look like that! He's got to be in so much pain and discomfort. And the sad thing is, most of their school horses' feet look like that, if not worse.
How can people be in a business where they claim they love horses yet do that to them?!
Please take a cookie for reading that :)
*opens box of cookies*
*eats cookie* :) lol
That sucks, i dont blame you for being angry. If they dont get the vet and farrier in next time and do Gems feet, get your own and you can tell the BO where to stick it if she isnt happy
And I would also move as soon as you find somewhere :) People who 'love horses' like that are cheap skates
or complete ignorant fools
---
A good horse can never be a bad colour...
well at 6:30 we're going to look at the new barn. If we like it there, we're going to give a 30 days notice to our current place and move them out in like a week. If they say anything about us leaving early, we have quite a bit of stuff to throw back at them that is worse than leaving a few days early
I hope the new barn prospect turns out. Good for you for dealing with the situ. I hear a lot of people talking about barn troubles and it makes me appreciate all the more having my horse at home!
Aww Appy thats terrible! Fingers crossed on the new barn.
I think its appalling that you aren't allowed to have your own vet or farrier. The reason I've found that some barns are like that, is they get a cut of the money that the vet or farrier makes!!
All to line their own pockets!!
Thanks for the cookie, it was yummy.
Oh i'm certain that's what they do. $45 for trims, which i find a little on the high end.. it was $75 or $80 when they put shoes on Vega one week.

I think they try and do a lot of shady things to get more money into their pockets
I would be beyond annoyed if that happened to my horse
I hope your new barn comes through.
Edited - Meggymoo, sorry had to remove your swear word.
Thanks Sara :)

I just looked over the site again, and it seems really nice. Can't wait to check it out.
A good lesson for all. Make sure you always ask about the ability to bring outside vets and farriers to your facility. There is a barn vet and farrier where I'm at tho I much prefer to bring in my own farrier and I have my own vet.
I refuse to rely on someone else do get things done. If I have an emergency with my guys, I rely on me to get it done.
In the boarding contract, or anywhere on their site for that matter, it says nothing about allowing or not allowing outside farrier/vet to come in. We found out the hard way.

I agree with you M2G, if you go to a barn and they tell you you can't bring in your own vet/farrier/trainer, LEAVE! It's just going to cause more problems!