New barn, Moved both boys :)
---
The boys have been at their new home for a few days now and they seem to be very happy.
As most of you know I had some issues at my old barn and made the choice too move.
I really love the barn. My trainer is the new head trainer as of a few months ago (I was trailering for lessons a few times a month)
The owner is really a sweetheart and had been in the business for over 30 years. It is a show barn which is really awesome.
I have already had two lesson's so far and hopefully will be going to Thermal this summer. Both boy's are settling in really well, they both love being turned out daily and getting their supplements with lunch. The grooms are awesome and I have already made friends.
Just thought I would give a bit of an update.
I'll add some new pictures tomorrow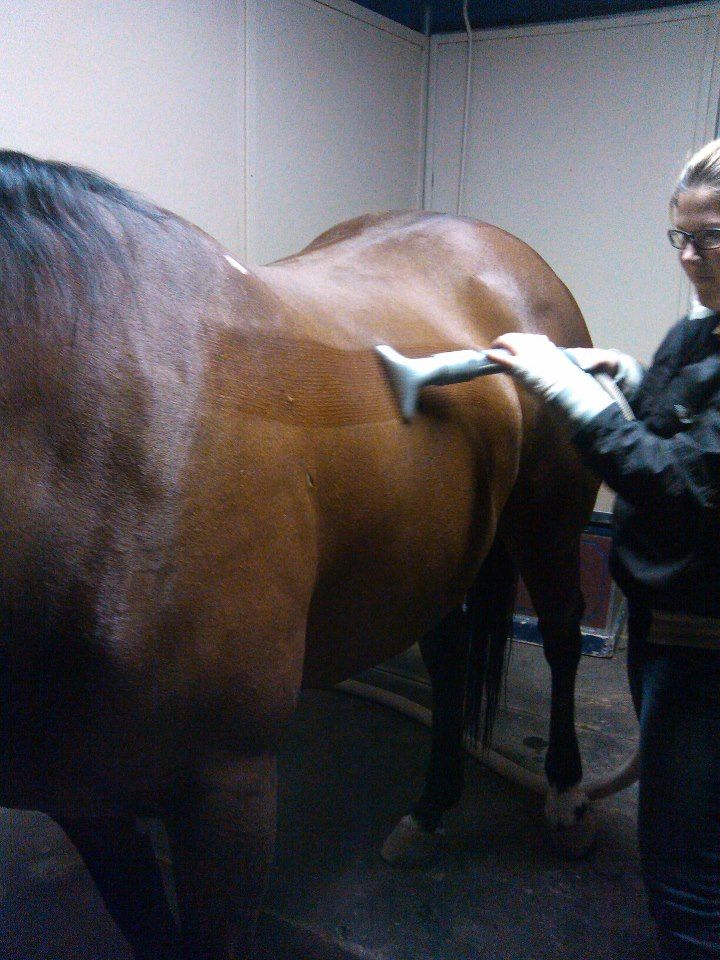 I vacuumed beau and mitch tonight but here is Beau. :)
Glad to hear you are happy w/the move. Beau looks great.
Thank you he will be 21 this next year. :) I'm glad their both happy.
21? Wow, from this angle, id guess 6!

More pictures please! Im glad you are happy at the new place!
Posted via Mobile Device
Glad that you and your boys are enjoying the new barn! =)
It sounds absolutely amazing.