New Boots!
---
I got new boots for my birthday! My birthday isn't untill tomorrow but my old boots tore out the bottom(cheapo boots) so my mom gave me my birthday present early! They are Durango Rebel boots, mens boots but womens boots don't come in my size unless special ordered hehe I love them soooo much! They are adorable and sooooo comfy. I felt bad wearing to the barn lol
Before the barn lol
Cargo says hi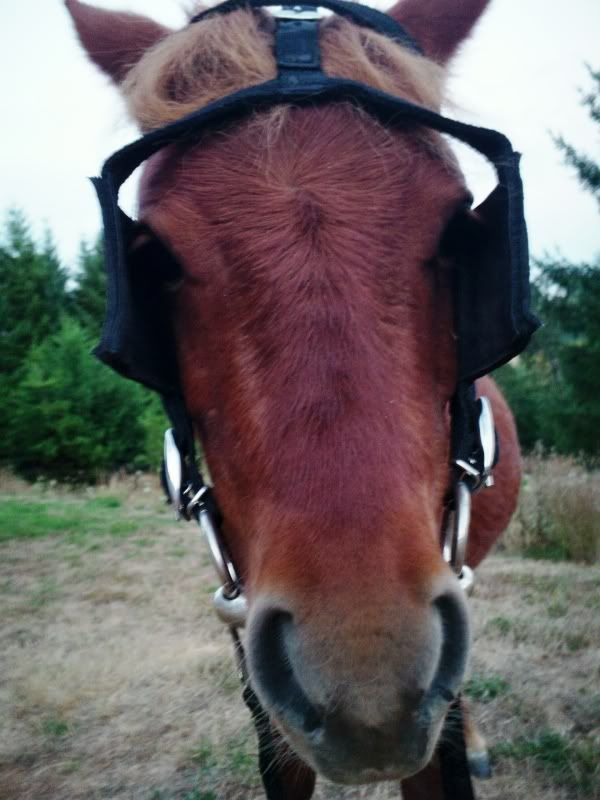 Happy Birthday
---
Cowgirl up!
Nice boots! Happy birthday :)
---
~the hardest part of riding is the ground~
~if you think I'm shy, it's because we're not talking about horses~
Happy Birthday!
Love the boots, they're cute. =)
Cute boots! Happy Birthday, too.
Nice boots. Happy Birthday to you.
Similar Threads
Thread
Thread Starter
Forum
Replies
Last Post
For Sale: SMB's - Neoprene Splint Boots -Rear Gallop Boots -Justin Cowboy Boots

rodeogirl309

Tack and Equipment Classifieds

1

08-01-2011

04:26 PM

Looking for new boots... (horse boots, not riding boots)

CloudsMystique

Horse Tack and Equipment

6

06-30-2010

08:28 PM

Boots, boots, & more boots. Ariat lacers, cowboy boots, rubber boots; Mens/kids/women

Seattle

Tack and Equipment Classifieds

1

12-09-2009

07:32 PM

Help with Splint boots, sport boots, bell boots, etc.

southerncowgirl93

Horse Tack and Equipment

8

11-25-2009

10:38 AM

splint boots, open front boots, or no boots?

CiscoKidd

Horse Tack and Equipment

12

12-29-2008

09:23 AM