New name/Registered name!! Need help!
---
Okay I think a good amount of you know my 2yo filly Jovie.. well either I need to come up with a registered name that has Jovie in it..
OR
Come up with a completely new barn name and registered name....
Need to figure it out by may 3rd!!
For those who dont know Jovie....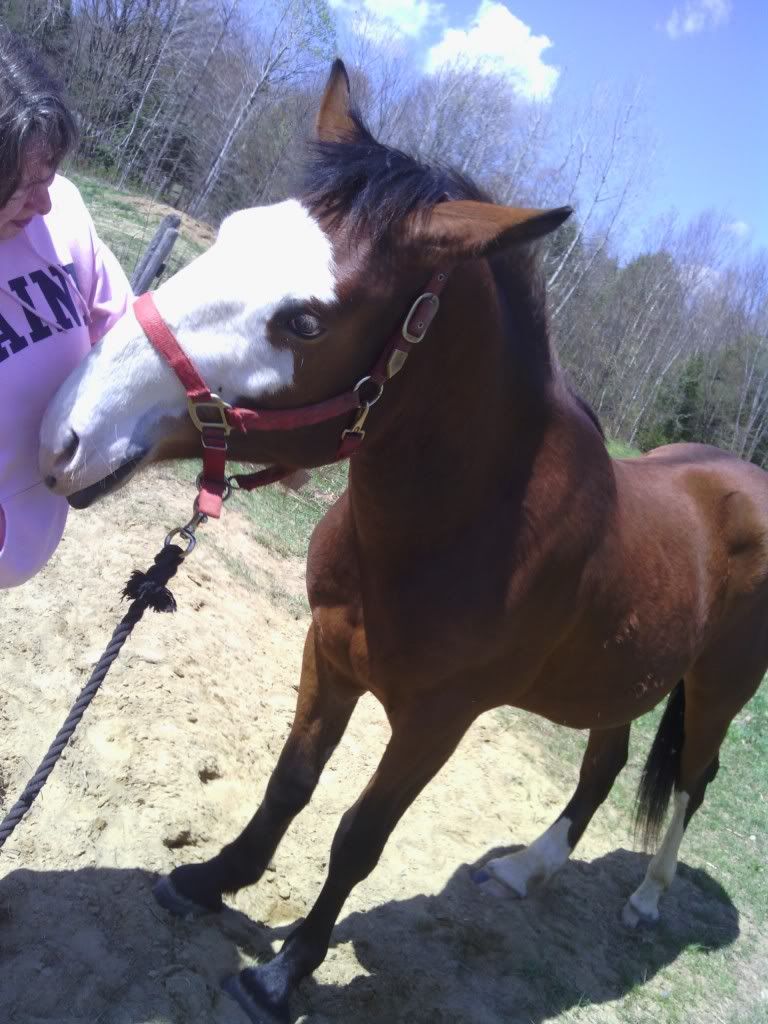 Jovial(:

Why does it have to have "Jovie" in it? You can totally get an epic one without including "Jovie" ;)
---
Never underestimate the power of human stupidity. – Robert A. Heinlein
Lol This is true.. any creative registered names are helpful haha

Fathers Name is Whoop Tee Doo and Mothers name is Annie
So far I have

Jovie [Jovies Whoop Tee doo]
Destiny [Its your destiny]


Then I have Immortal Attraction.. just not sure of what name would go with that...?
---
Last edited by HorsesAreForever; 04-26-2012 at

05:52 PM

.
Barn names don't have to relate to the registered name. You can always keep calling her Jovie and still go with say Immortal Attraction as her registered name.

I like Jovial lol. Maybe "Jovial Whoop" if you wanted something longer.
This is very true.. I just like the idea of them going together. Lol

Jovial Whoop haha
So far....
Immortal Attraction
Shady of Midnight Glory
Its your destiny
Annies Joyful Spirit

Annies her mom jovie means joyful.. and spirit just kinda matched.
Bon Jovie. Belle Jovie - Jovanna
The old owners are wanting the whoop in there which is a but frusterating cause I really dont like it.. they are the ones registering her for me... but when i transfer her papers over to me.. can I change the name... or no??
What a name like Whoop to be trying to fit into a name you like! You'd have to check with Jovie's breed registery to find out if a name change can be made after you take ownership. Plus, most registeries have a limited number of letters and spaces included in a registered name.

Some thoughts here though:

Whoopee Doodle Dandy..Barn name- Jovie

Whoopla Lovie Howell-Barn Name-Jovie aka Lovie
My coming up with the "Lovie Howell" is from an old TV weekly program titled, "Gilligan's Island". One of the series female players was Thurston Howell's wife, Lovie Thurston.

Jovies Destiny
Osee Jovie