I'm honestly not used to older horses. I say that if your vet and farrier approve it, ignore what everyone says. Thumbs up for seniors... both humans and horsese. WOO. Old men and women should be allowed to go running, right?
---
God bless, englishaqh (:
If Bloo has more than a few days off he stops eating and will lay down in his lean to of somewhere in the shade and he just loses all the life in him. I got my second horse to keep him company in the paddocks and to ride while he was retired but it's more like my 9 year old is retired because I don't ride him nearly as much as my old guy.
Here's Bloo before a trail, he even opened the gate in the background of the second picture to let me know it was time to go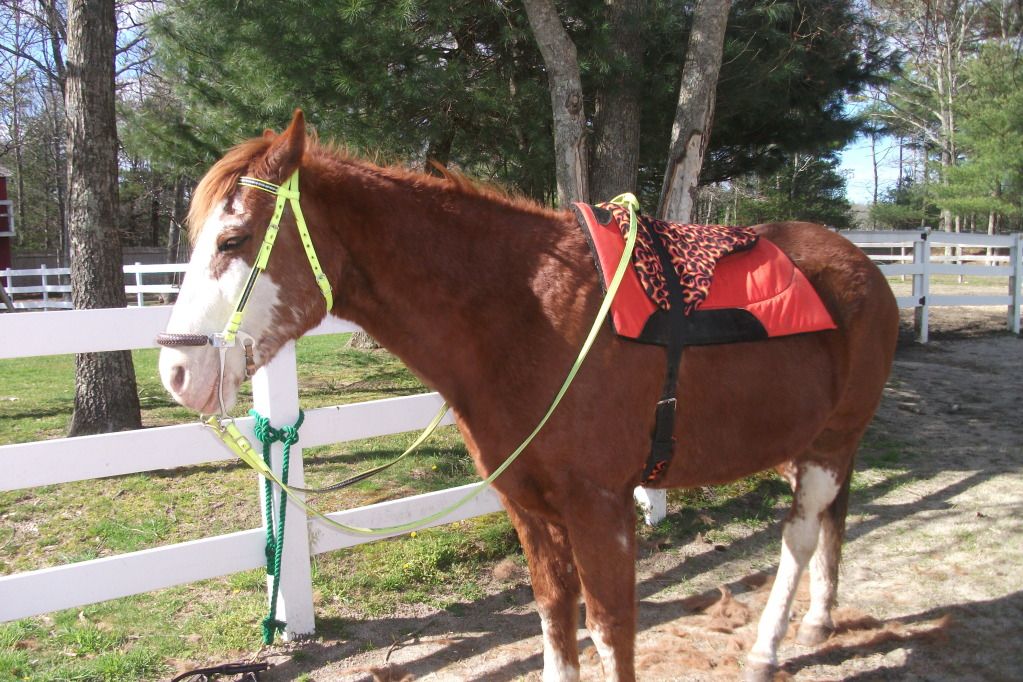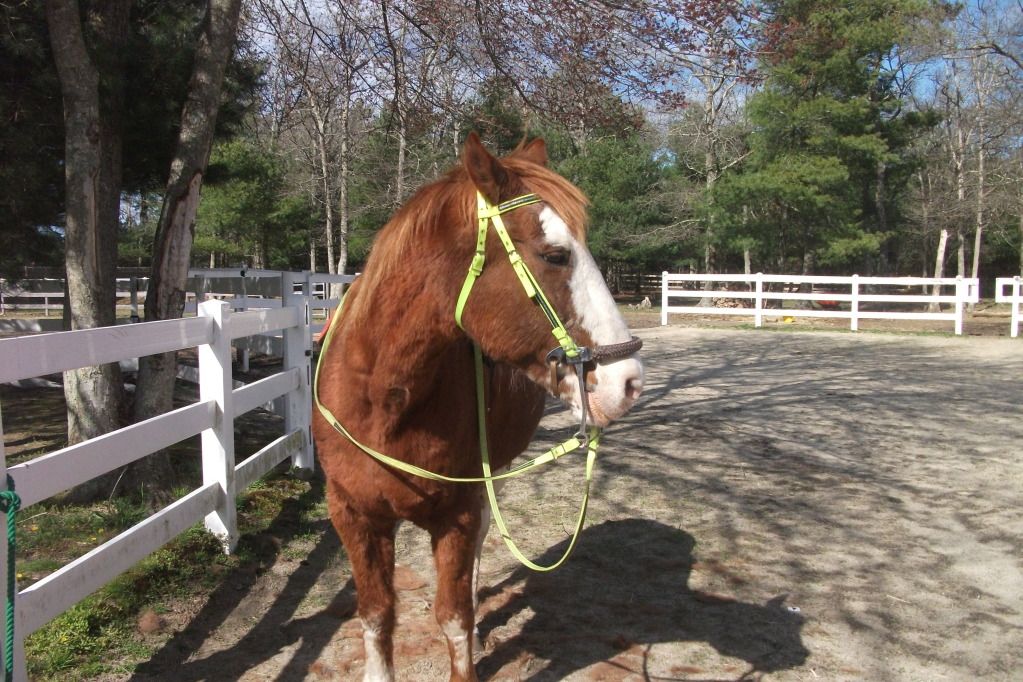 and a pic of him after not being ridden for a week while I was on vacation.
---
Show me a horseman who hasn't fallen and I'll show you a man who has never truly ridden.


Quote:
The horse will tell you when it's time to retire. If he's happier in work than out, and is physically fit enough to handle it, then there's no reason to stop.
I agree completely. The old man here is 30 and up until recently, he was still being rode on a regular basis. The above normal heat we've had lately has him wilting a bit so he is on hiatus until he says otherwise. If that's never, then it is what it is. The 2 old mares are 25 & 23 and they are still going strong. I could leg up either one of them and show them with no worries.
Let him tell you when he's ready to hang it up, until then enjoy the saddle time you have together!
---
Life is like a camera. Focus on what's important, Capture the good times, Develop from the negatives and if things don't work out, Take another shot.
My lease horse is in his early twenties but he doesn't act like it at all. I think that most horses let people know when it's time for them to retire.
Well since we're sharing pictures! This is my old man Bart. I'm very proud of him. He's somewhere between 28 and 31. We're all in disagreement. I acquired him many years ago and didn't want him. I tried to sell him, but nobody else wanted him either. That's how I started to learn a little about training methods. Survival skills! For almost 20 years he's been riding circles around horses half his age on all kinds of cross country rides. I tried to retire him but it didn't go well, so after a year I started getting him legged up again and I still enter him in EXCA events.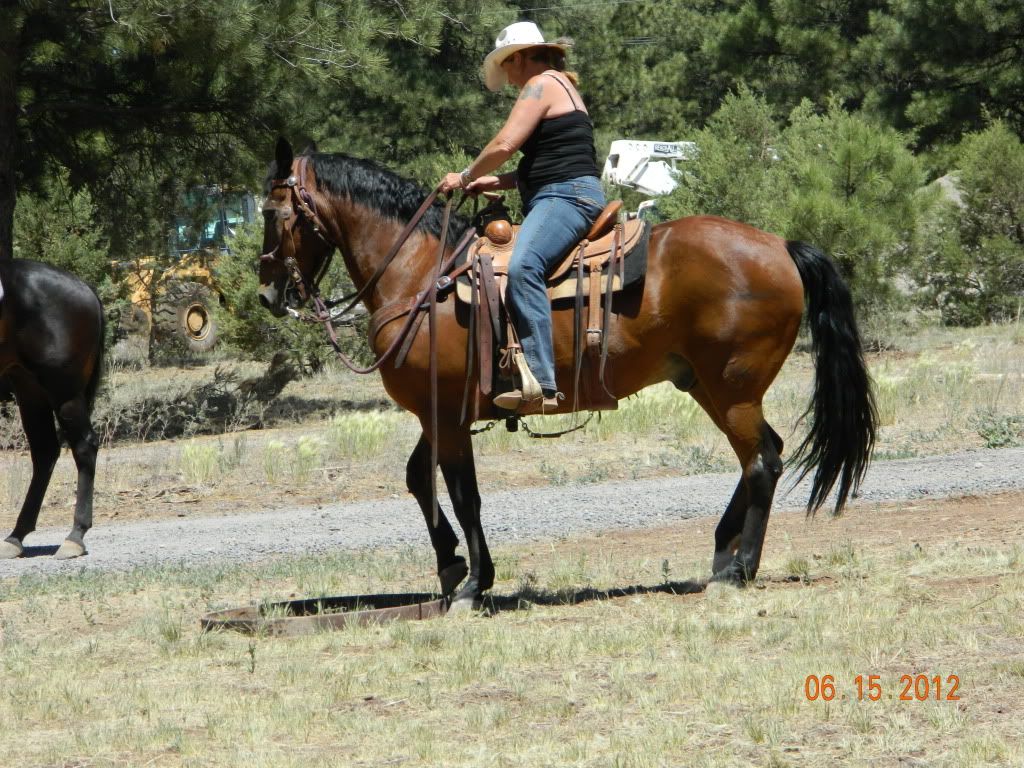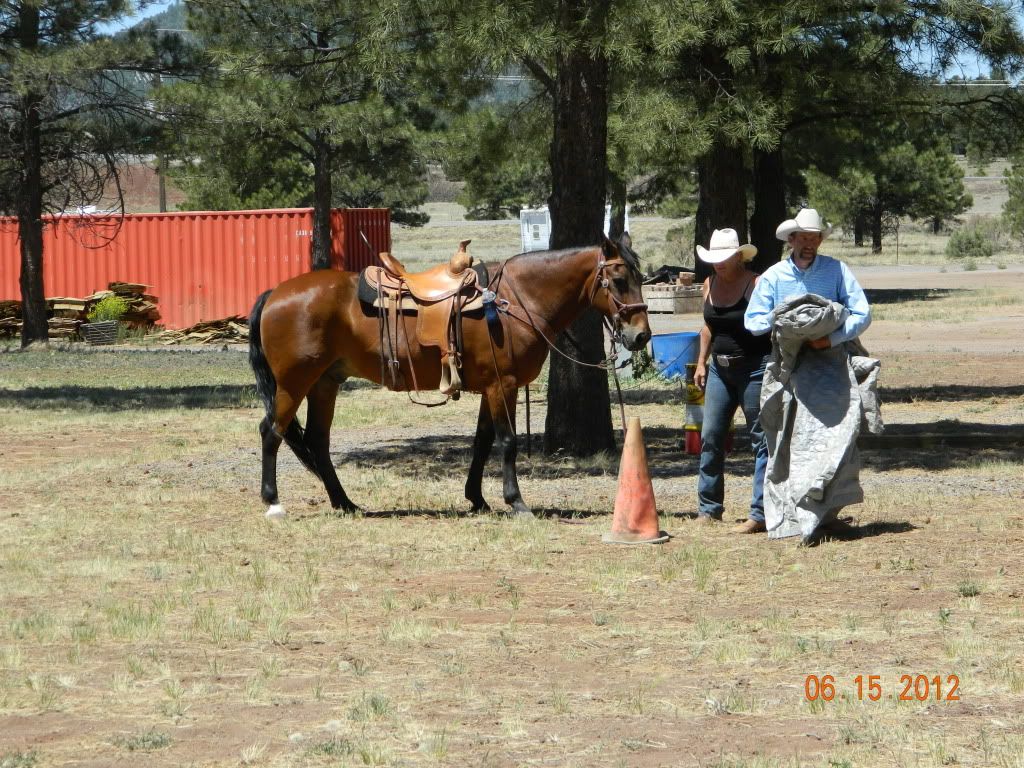 Teen Forum Moderator
Join Date: Dec 2010
Location: South East Texas
Posts: 7,157
• Horses:
2
Sadly both of our old gals passed away this year (R.I.P beautiful girls!) but they both worked right up through their late years.
One mare was named Pudding. She was just an old sorrel mare with no papers or anything, but we loved her to death. She was ridden from age three up into her twenty ninth year, when her artheritis started getting too severe and she began dropping weight rapidly. We had her euthenized last week and will sorely miss her.
The other mare was our miracle horse, Delriah. Old Del lived to be an astounding fifty years old and she was ridden and 100% sound up into her 49th year. Actually, she refused to be retired. We aquired her in her thirties, and had been told that she was an early twenty year old. When we found her real age and attempted to retire her from being an advanced lesson horse though, she became very depressed and lethargic. As soon as we put her back in, she was right back to her old pushy, high energy self- bossing everyone around. She finally told us last winter that she was finished, and was retired for two months before she laid down and died peacefully.
Horses know when they cant continue, and they'll let you know if you listen. Many of us try to limit our animals by their age, but that only does harm. We loved our old gals with our whole hearts, and they enjoyed their work. Why should we take something that they enjoy away from them?
Pudding at age 28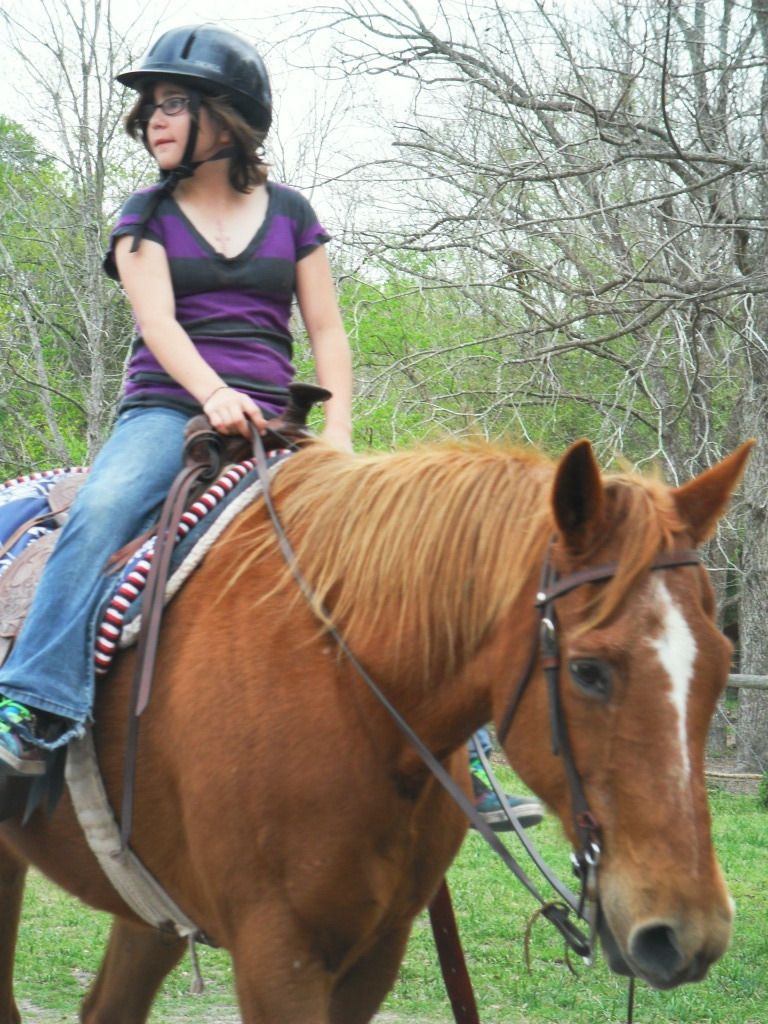 Delriah at age 50
---
Everyone in your life is meant to
be in your journey, but not all of
them are meant to stay till the end.
So sorry for the loss of your old girls. They're beautiful looking! And so happy! Good job.
my lesson horse is 24 & he gives me a run for my money every chance he gets!
---
Cowgirl up!
Green Broke
Join Date: Jan 2010
Location: south of nowhere, north of nothing
Posts: 4,643
• Horses:
6
Both my mares are technically retired.
Josie (20) was retired at 14 when i started riding Charlie. she was having major leg/hoof issues so we retired her
Sugar (26) was retired at 19 when she was preggo. but well still take them out on the occasional trail and throw a kid on em and theyll have a grand ol time with the kids.
and ill hop up on Josie bareback and fool around and shell still try to buck me off (its a game with us now. haha im the only one she ever bucks with)
this past winter though, we had some major issues with Sugar. she is such a worrier she developed stomach ulcers and dropped over 250lbs. so were working to stop that from happening again. and shes slowed down a bit.
Her and Josie both had little kiddos on them today and after 1 1/2 hours they both stuck their noses in the corner and slept the day away.
Josie
Jojo and Cameron.jpg
My perty girl.jpg
Sugar
Morgan and Sugar.jpg
Miss Brown Sugar.jpg
Yearling
Join Date: Jan 2009
Location: Tri-State (IA, WI, IL) area
Posts: 788
• Horses:
7
I had a ~35 year old pony that still had the pep of a two-year-old! We had to sell him about 5 years ago (he was a stud still, and extenuating circumstances made us hesitant to have him gelded under our care), but a friend of my dad's bought him for his daughter, and I get to visit him every now and again. He's still very peppy and is holding up well for his age! Oldest horse I've known in my life. haha
Only picture I can find of him anymore.
Goddesses did he have a huge neck on him. And to think, he was breeding stock before I bought him. o.o
Blue, I have to ask, what on earth is with the pool noodle set up that you're riding through?