Pretty certain that most of the horses in the principals' party were Irish Drafts (although there was one dinky grey pony in amongst us - the most nervous rider was on him, and of course the pony acted up!!)
---
Cheers,

Daren
Super Moderator
Join Date: May 2012
Location: CT USA an English transplant
Posts: 24,602
• Horses:
3
You looked like you had a real riot of a time, I love that these old traditions are kept alive
You live in a beautiful place, my husband was in Edinburgh for a year and I visited several times and fell in love with the city and surrounding area
Looks like you had a blast. Thanks for sharing
---
This is what happens when you have democrats in office
OK, part one of the parade photos!
I had to get up at 6am to be ready for the pick-up at 7.45. The horses were all lined up in my street, which must have been a hell of a sight for the locals!!
Aboard, first thing in the morning!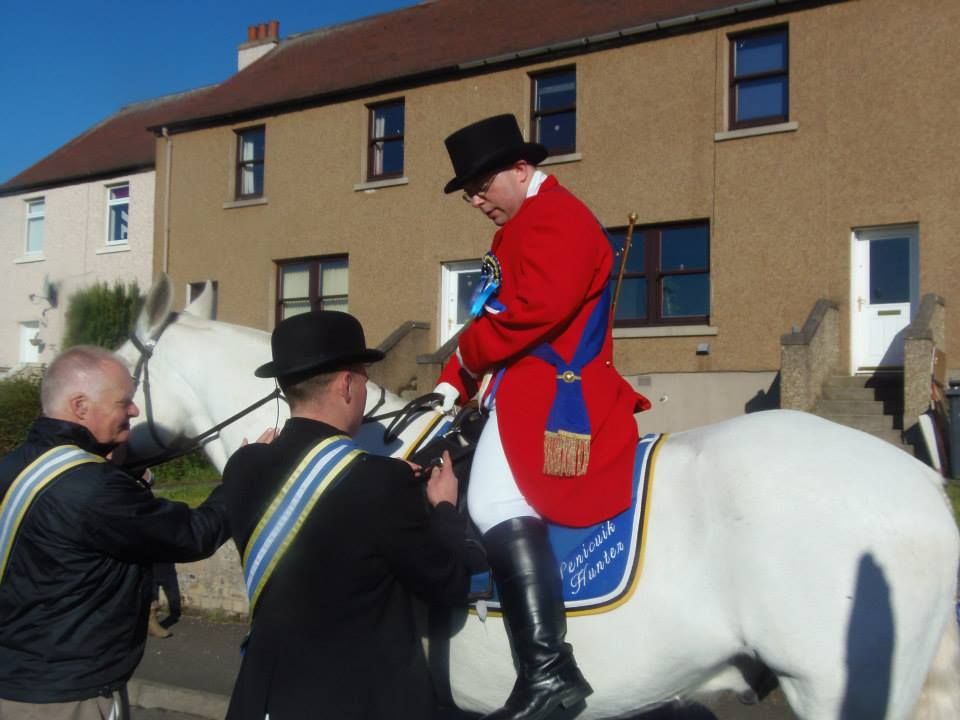 A drink in front of the town hall
The customary two blasts on the hunting horn, signifying the start of the ride-out
(most folks do that with two hands...!!)
Ready to leave
Riding up to Penicuik House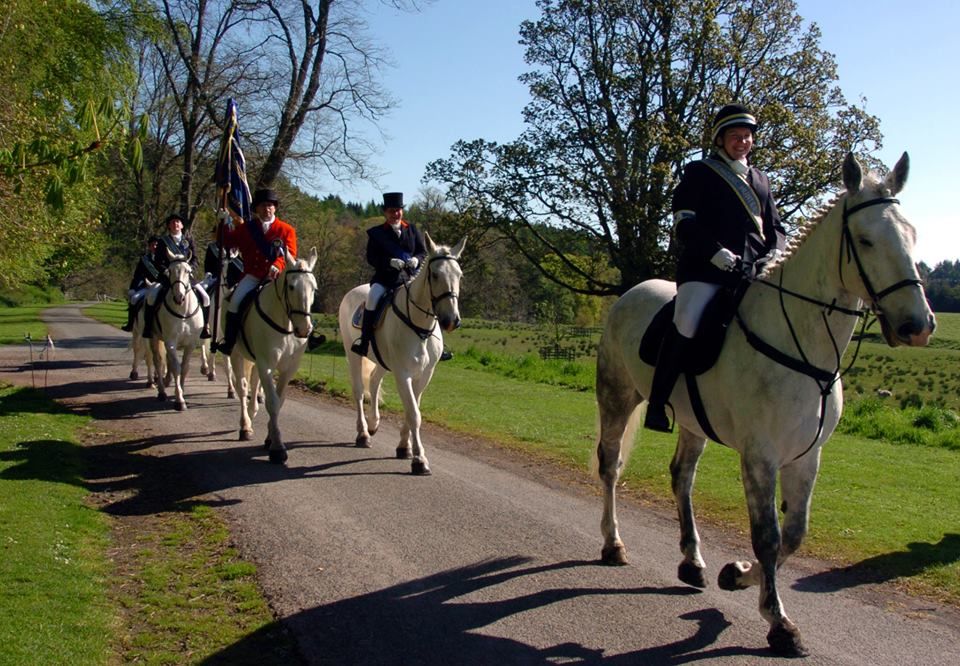 With Sir Robert and Lady Clerk in front of the house
Another blast on the horn - this time it was THREE, normally only reserved for when royalty is in attendance....!
---
Cheers,

Daren
Super Moderator
Join Date: May 2012
Location: CT USA an English transplant
Posts: 24,602
• Horses:
3
Thanks again for posting.
Those horses are so well behaved with all that lot going on
Are you still riding or was that it for you?
I'm afraid my common rides are probably finished for this year. I would ride them, but my arm simply wouldn't have the strength to hold the horse back if he decided to take off with me.

I did have a go a couple of weeks back, on my friend's Fell pony. We just went a short walk/trot around the yard - although there was the tiniest of canters thrown in, too! ;)
---
Cheers,

Daren