People make me sick!
---
So, as a lot of you know, I rescued a horse almost a year ago named Samson. He used to belong to Orlando's Dolly Parton's Dixie Stampede. There he was neglected and all but forgotten. It took me the full year to get him to trust people again and to start fixing his MANY bad manners. I owned him as my own for about 6 months where I worked as much as I could while trying to find time to take care of him and pay his many bills. It finally got to the point of where I couldnt afford him anymore and I gave him away to a lady from work. She happily took him and every week I would ask him how he was doing. She would go on and on about how much her and her husband loved him and how much he was learning.
Well, tonight I met her at our works dinner party and apparently they want to get rid of him. She told me that a few months ago, her and her husband had gone up north and ridden a rew rocky mountain horses and her husband fell inlove. Unfortunately they already have too many horses and Sammy was first on their list to get rid of. She asked me if I wanted him back or if I wanted a percentage of however much they made on him.
Wait a sec..
A percentage of whatever you make on him? Exactly when did he turn into a car, or a sofa, or a computer?
That made me SOOOO furious! I worked my butt off trying to pay for that horse, I spent a year just trying to get him to let me lay on his back and she wants to sell him for the highest bidder because they found a new toy!?
She also complained that he was too bulky and didnt fit well through the trees they ride him through.
ARE YOU SERIOUS!?
This was want I DIDNT want to happen. I didnt want him to go from home to home to home. Hes had a cruddy enough life as it is, he deserves someone who will love him until the day he dies.
I'm going to tell her that i want him back. Its going to be a ton of extra stress and money that I really dont want to spend but the idea of him going to an abusive, neglectant home, or being sold to the slaughter house scares me more than anything.
I'll keep everyone posted on what happens.
Here is a picture of him when I used to own him.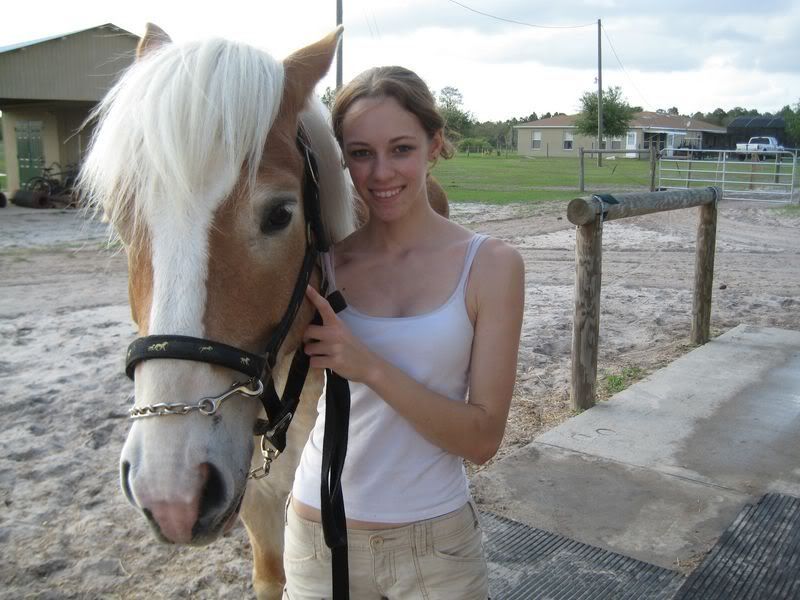 He is gorgeous. He'd fit in my barn. I know how you feel about letting go of your horse. I have kept all but one horse I've bought in recent years.. Oh wait, 2... I forgot the mini.. Like you I did my best to be sure they went to a good home. Thank goodness you have the opportunity to get him back.
What a love bug! That is what I am currently looking for, for my daughter right now.

Although it didn't turn out the way you wanted, at least she told you first. She could have just sold him and you found out later. That would be much worse.
That's horrible, I can imagine what you're going through. :( I'd be furious too! I hate when people treat animals like 'objects' or just toys...like they're not throw-a-way pets, they're a commitment (sp?). But anyway, I am glad you're going to take him back.
---
Ride more, worry less.
yup poptart said it =commitment= which tales about 99 % of the population right out of the mix. You may be able to get some help with his care? i think there are organizations out there who can help at least a little as so many horses are being dumped now due to the economy. might be worth seeking if taking him back stresses finances. best luck-he deserves a great home with you.
I'm soo sorry to hear this. I know that you are pretty upset about all this but I would be too! like Pop said they are a commentiment and once you get them you have to show them your promise :) I'm glad your getting him back and I hope that he will get to stay with you! Sounds like yall are a perfect pair! :)
---
3 barrels , 2 hearts & 1 passion
I'm not really worried about not being able to afford his care anymore. I'm up to over 48hrs a week and I've had quite a pay increase. My boyfriend (soon to be fience) also said that he would help with anything that may be too pricey. Luckily, Sammy already has just about everything he needs from when I owned him the first time. Its just a matter of finding a close, semicheep pasture board for him.