Pictures of the rescues!
---
As some of you may know I'm helping get a horse rescue started. These people had been just sort of taking in horses that no one wanted for a while and decided, heck, why not start a rescue? Lol. Right now we have an old farm on 120 acres to work with that they just got this past fall. The place is a DUMP right now, but once they pull down the old barns and get the new ones and the riding arena built it will be awsome :) with the way the weathers been here in Wisconsin its been slow till now. The land is beatiful and the place has so much potential its gonna be awesome being there to see it built from the ground up. Here are the rescues currently living at the farm. They are a rag-tag group, 4 having only just got here, but they all have come so far already. Feel free to ask their stories and I'll tell you what I know so far :)
Molly- The Boss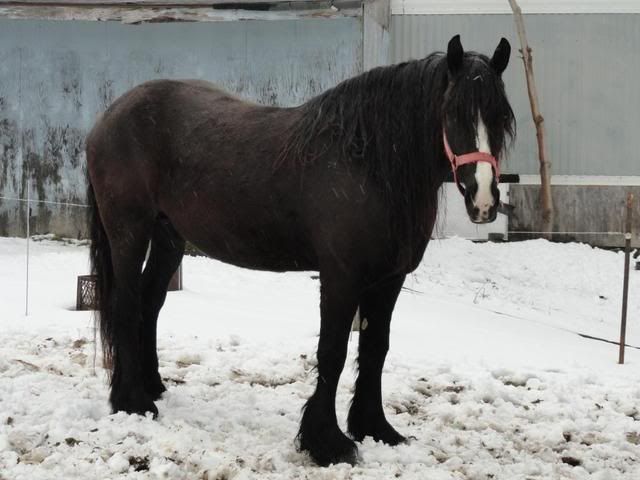 Another one of Molly for size perspective (Maude next to her isn't a pony btw)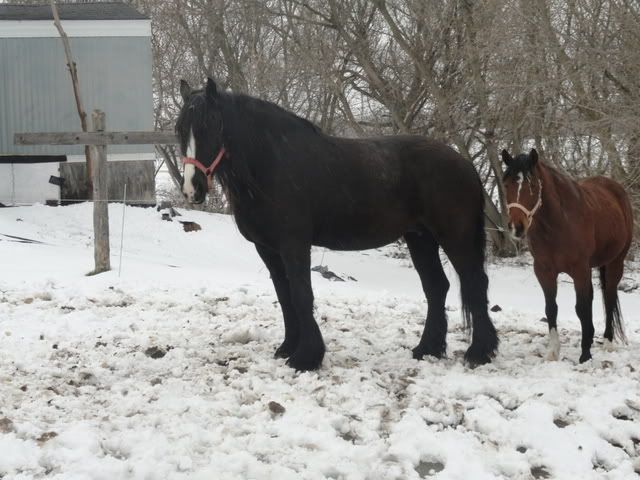 Maude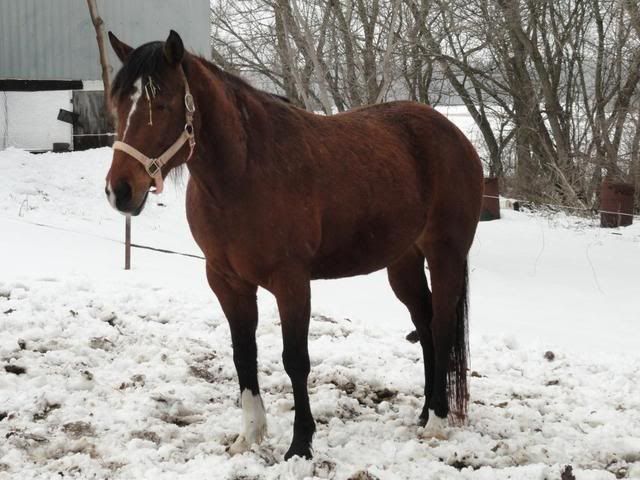 George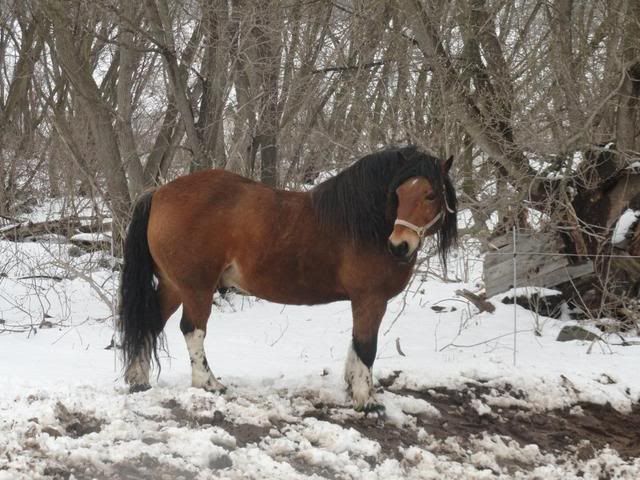 Jake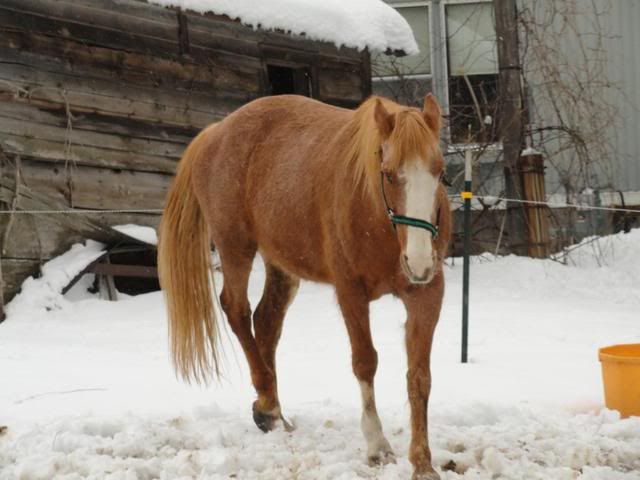 Ruby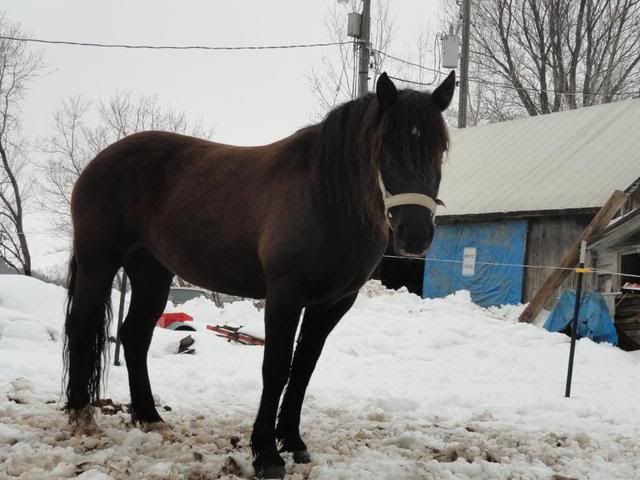 Blue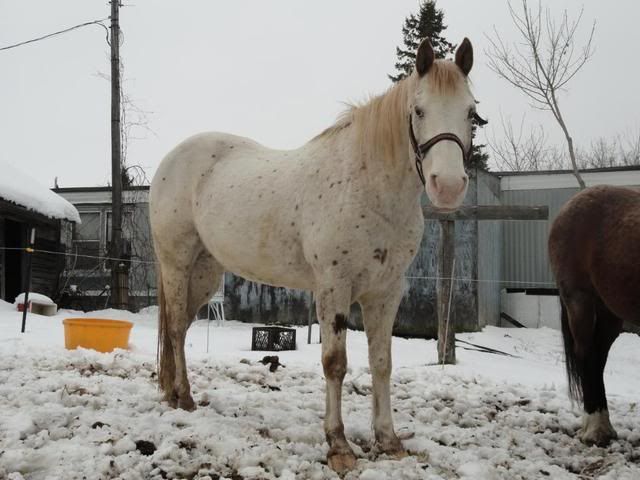 Bella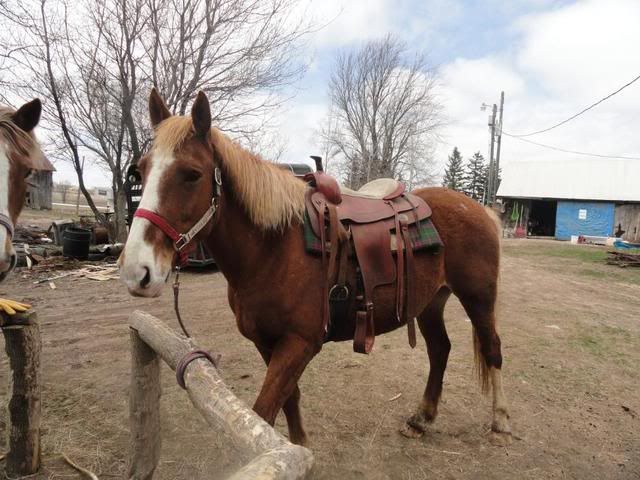 Spirit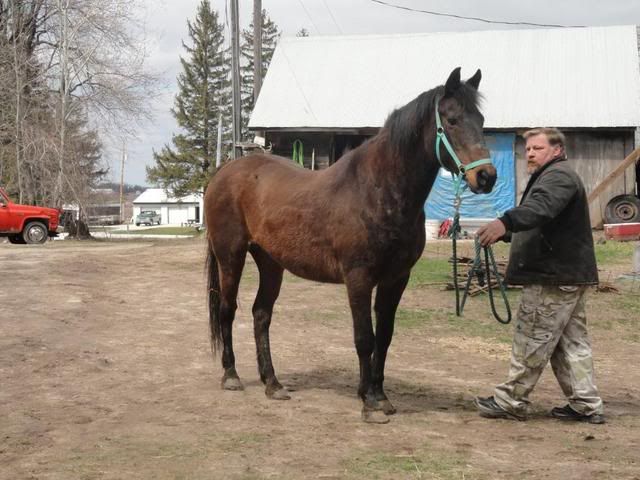 Peggy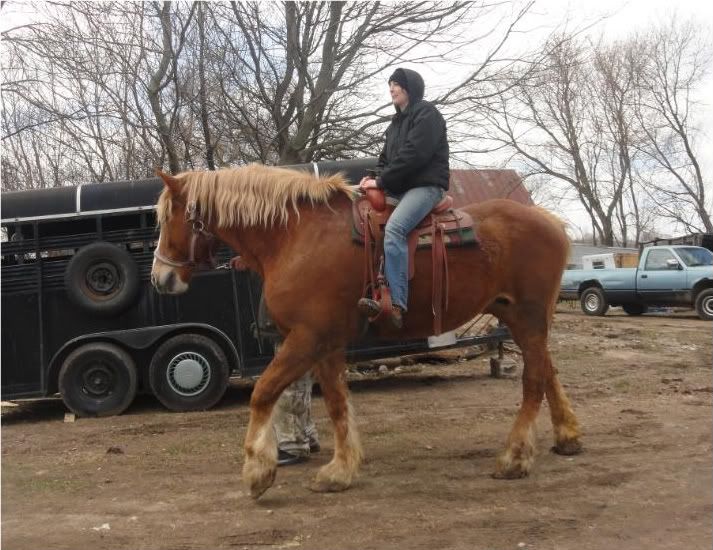 Nevada
I love the drafts... especially George... I am a sucker- SUH-KER for bays!!!
---
"Equine-facilitated therapy employs a form of biofeedback for practicing self-awareness, emotional management, and relationship skills that human role-playing exercises and discussion groups cannot begin to access." Linda Kohanov (The Tao of Equus)
George is actually a Highland pony lol. Hes a big boy... just very short haha, like a draft with stumps. He was brought here from Scotland. His owner lived there for a bit and fell in love with the breed. Unfortunatly he died, and since George is what I call a bully, lol, with other horses, and no one really wants a working pony whos terrified of carts and wagons and stuff, he was being sold by the pound for his meat. Luckily he was saved :)
All the horses are beautiful. I like Blue, do you know his/her story?
---
My two horse Apache and Sammy are my world
along with our dogs Patch and Bear.
But I will always love you Jimmy R.I.P
Kudos to you for saving them! I'm pretty sure that George wants to come live at my house, he is adorable in his roundness :)
---
Life is like a camera. Focus on what's important, Capture the good times, Develop from the negatives and if things don't work out, Take another shot.
If Molly and Peggy go missing it definately wasn't me. Haha just kidding but all of them are beautiful. I especially love the drafts in case you didn't already know haha. Good Job for saving them!
---
~ Hope is never light years away ~
Blue came in with Nevada and my girl Spirit. This lady was a huge horse lover, but her husband hated them. She became disabled a year or two ago and hasn't been able to ride since, so he said the horses had to go. They found a home for 2 of them, but no one wanted these three. Nevadas a Mustang, so that alone made people not want her around here, Spirits just old and really herd bound now, so no one wanted to work with her, and Blue has really bad trust issues. He loves me and will come up and let me lead him and brush him, but the male owner of the farm can't touch him yet. His former owners husband, the one who didn't like horses, said he rode Blue sometimes, and we think he was really mistreating him.

The drafts are awesome girls :) they pull wagons in parades and stuff, as well as being great riding horses. Though they don't have smooth gaits at all lol, and you feel like your riding a rhino! Molly is the most regal and proud horse I've ever seen, shes awesome! Peggys just a sweet old lady. Oh, and Mollys in her 20s so shes an old lady too.

Come take George! Haha hes kind of a bully with the other horses. We call him the Bulldog lol, cause thats exactly what he looks like. When your riding him, you actually have to say "Stop" to make him stop, but if you just say it, he'll stop dead in his tracks and you almost fall out the saddle. You have to go "Stooooooooooooop" real slow lol.
Great pictures! I can tell the percheron cross, she looks just like my Persia.