Please help me decipher my horses lip tattoo!
---
I'm trying to find out more information about my horse, however I do not have his papers. He has a tattoo though!
1. Where do I look up the tattoo number in the first place? Once I find it out I'd love to look it up if anyone can provide a link for me or something. He's an Appendix QH. So he's not straight thoroughbred.
2. We know the first three digits are absolutely 2, 9, 4. I can't figure out the rest, it's very smudgy. I'm posting it in this section of the forum as it is popular and I feel like I can get a lot of different eyes to look at it so that I can maybe punch in a few different different combinations to see what we can come up with.
Here's the picture raw: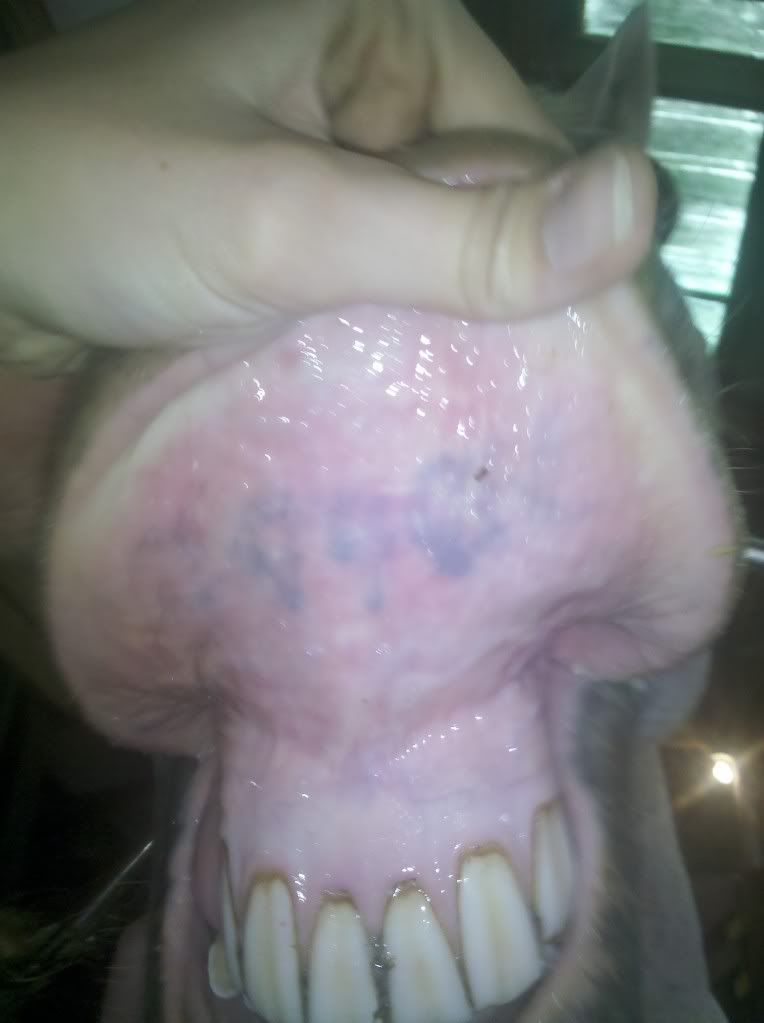 Here's me tracing over the numbers I do know and the two I'm unsure of. The last digit looks like an N, And it's clearer in life and this was the clearest picture I could snap but it's slightly clearer in real life: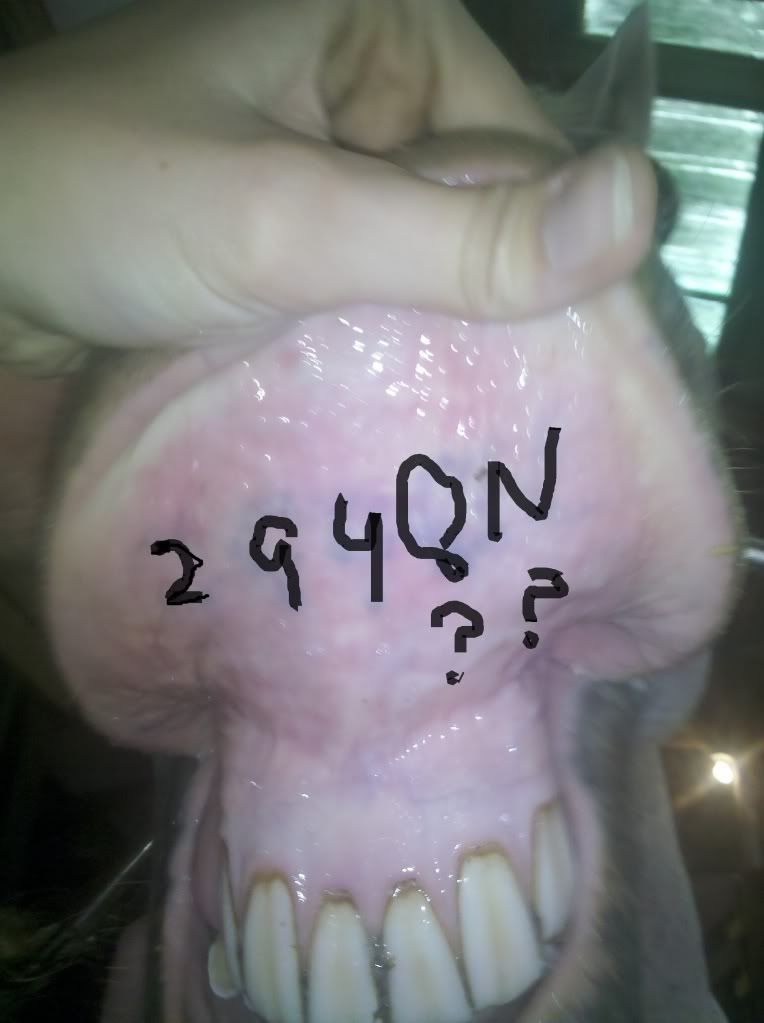 Thanks a ton guys! Any help is good :)
Looking at it closer, the last character looks kind of like a symbol, like a screwed up H.
I'd also like to add I contacted the registry via email with those two pictures attached, my interpretation of the numbers, and all the information I could give about my horse. I don't want to fill in the form and pay if I can't tell them the numbers. The form doesn't allow picture attachment. Do you think they'll get back to my email ever?
Too bad he's not straight TB - their partial look-up is fantastic. Try taking the horse into a dark area and use light (preferably a black-light) to highlight the characters
---
Last edited by themacpack; 08-06-2011 at

05:59 PM

.
Similar Threads
Thread
Thread Starter
Forum
Replies
Last Post
New tattoo?

whiskeynoo

General Off Topic Discussion

43

04-11-2011

12:46 PM

New tattoo!

georgiay

General Off Topic Discussion

3

03-18-2011

10:50 AM

Tattoo

rosethorn

Art Requests

10

09-23-2010

08:35 PM

I'm getting a tattoo! =]

riccil0ve

Horse Talk

11

07-02-2010

06:20 AM

Need Tattoo help!!! please..

lahorsewhisperer

Art Requests

0

05-26-2010

11:13 PM