Please Help Me Name My New Gelding
---
His name is Stonehaven's Grey Clover, but I feel that Clover is a bit too gay for him.
Anyone think of a name?
Doesn't necessarily have to be connected to his registered name.
I quite like Texas, but would ideally like an Irish name as he's a 16.1hh 4 year old Irish Sports Horse.
He needs a lot of muscling up.
Here he is: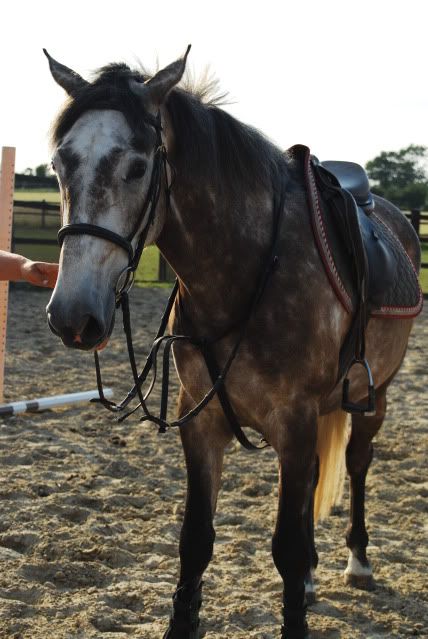 Awful picture of him, he's truely stunning!
How about Declan? A good Irish name!
Given the color on his face I'd call him Stone.
I was going to Stone as well. Stoney.
Rocky
Guinness
Killian
Donovan is an Irish name.
---
Red Money Maker (Red) - 2004 Sorrel QH Gelding
I'm swaying towards Stone/Stoney.. not sure.