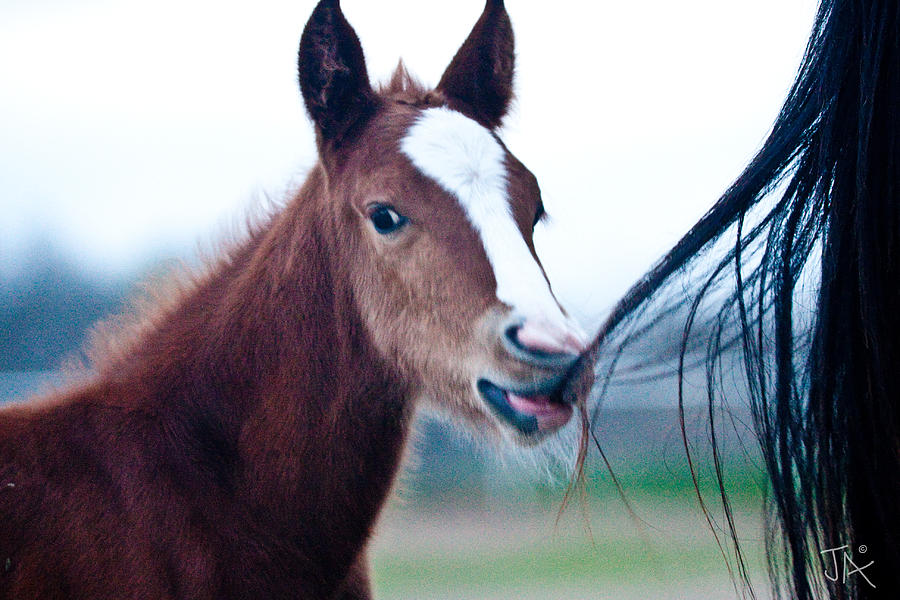 Post a picture of a horse eating something strange. :)
---
The hills were bathed in moonlight, the shadows not so stark;
Silver light reflected off his brown hide as he held me in the dark
– I love you, Mudpie!
Foal
Join Date: Feb 2012
Location: in a mystical, magical place called Pennsylvania, USA
Posts: 137
• Horses:
2
Post a pic of a clipped horse.
---
Crickett-Born 10:30p.m. May 17th, 2013.
Eventing: Red on Right,White on Left, Insanity in the Middle
Post a horsey picture that makes you happy
How could that not make you smile?!!
Post a picture of your horse sleeping.
Posted via Mobile Device
You guys are going to get so sick of seeing adorable sleepy Mudpie.
Post a picture of a horse eating ice cream!
---
The hills were bathed in moonlight, the shadows not so stark;
Silver light reflected off his brown hide as he held me in the dark
– I love you, Mudpie!
Quote:
Post a pic of a really cool robotic or mechanical horse
How about a miniature horse that is trained to go by remote control?
*There is no use of electric shock or anything harmful/abusive while doing this. The rider is a dummy merely for show. The remote control works the arms, which are mechanical and work the left, right, slow down and stop commands. To make the mini go (walk, trot and canter) was controlled by voice commands. It is not obvious in this picture, but there is a small loudspeaker hidden in the rider's coat around the belly button area transmitting the trainer's voice commands.
Wow. I need a remote control trainer to work with my horses!
---
Celeste
Carpe Diem!