Cute horses! I love seeing your photos.
---
Winstonsgrl
Started
Join Date: Mar 2009
Location: Middle-of-Nowhere, Illinois
Posts: 2,225
• Horses:
1
These are my two: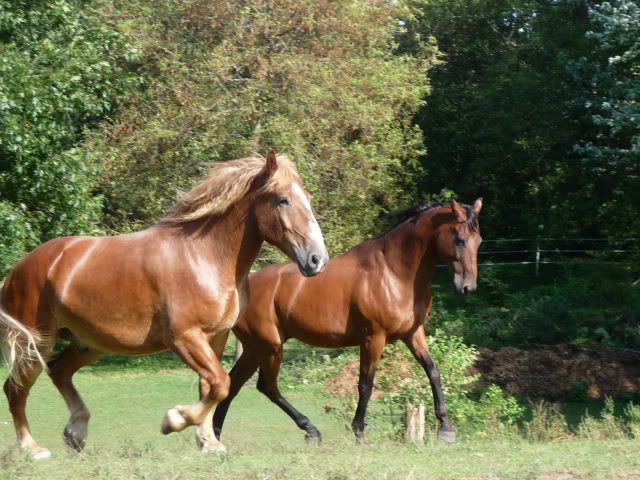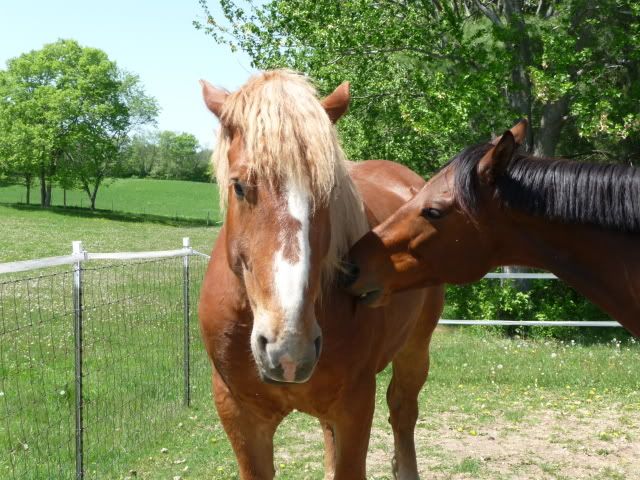 Norman is the big orange one and the other one is Victor. =] I do absolutely nothing with them. Except feed them carrots and peanut butter cookies. And I guess I ride Victor a little bit, but otherwise, I just love on them.
---
"A musician must make music, an artist must paint, a poet must write, if he is ultimately to be at peace with himself.
What a man can be, he must be." Abraham Maslow, 1968

This is Chardonnay. She is retired now, but she was a 3 gaited saddleseat horse. Now she is just my baby.
008.jpg
Cole, another saddlebred. He is only almost ( may) 4. I will be riding huntseat and ss classes until He and I are ready to try some XC and some driving after i gather up all the stuff I need. Everything I have trail rides too.
Sorry, The site wouldnt let me attach more than 1 pic.
Last but not least, Siouxse. She is a almost 4 yo arab. I had hoped for a hunter type, but she shed out last winter and became a stock horse want to be, she will be ridden western and later we will try some type of 'cow horse' stuff. She likes pushing the cows around and showing off.
022.jpg
This is Buzz, my all rounder horse
He does PC and we are competing at the lowest grade in eventing, we went on our first Endurance ride at the begginning of the year, does hacking, want to get better at dressage. Can confidently jump 60cm rounds but has jumped up to 90cm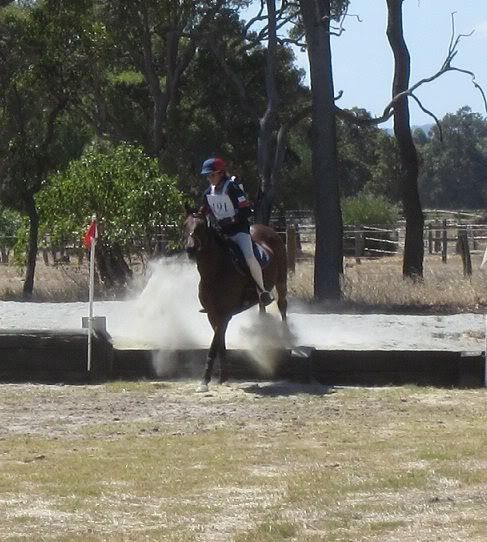 ---
http://www.horseforum.com/member-jou...-story-257826/
Check out my blog on here