Pre-purchase exam today!
---
Fingers crossed please. We finally found a sane horse for my daughter for 4-H. We wanted a paint gelding over 15 hh, bred for pleasure. We got a QH mare, 14.3hh, totally cow bred, been barrel raced. And we love her. She's got this amazing slow gear and in her lesson yesterday my daughter had her in this beautiful, collected jog (a true jog, too). Of all the horses we've looked at, she has the most sound mind and body. She does have a fear of hoses around her feet, and the rope around her ear. We do the Clinton Anderson ground work, so we have some tools to work through both of those, but her reaction isn't too bad, and she moves away from people, then stands there.
We've had several weeks of lessons on her since she's local, so we've got a really good feel for her. I have one of the happiest 10 year olds in the world right now!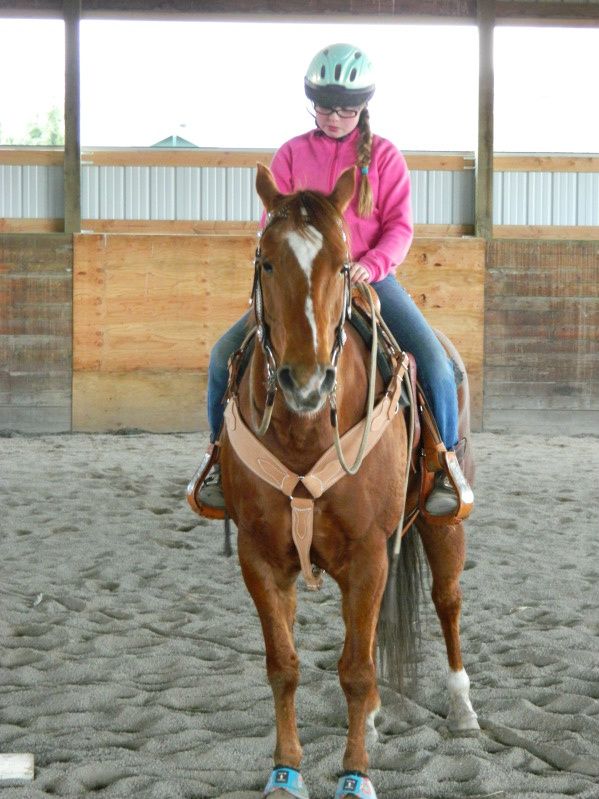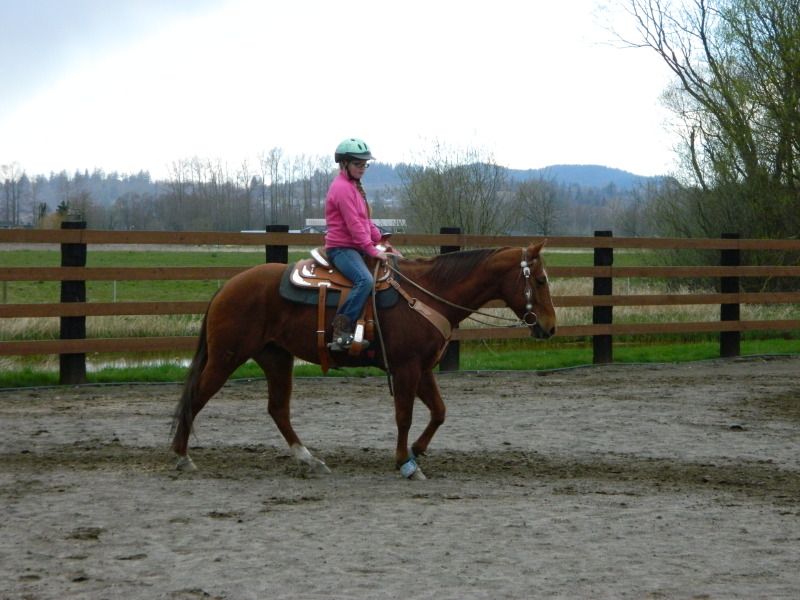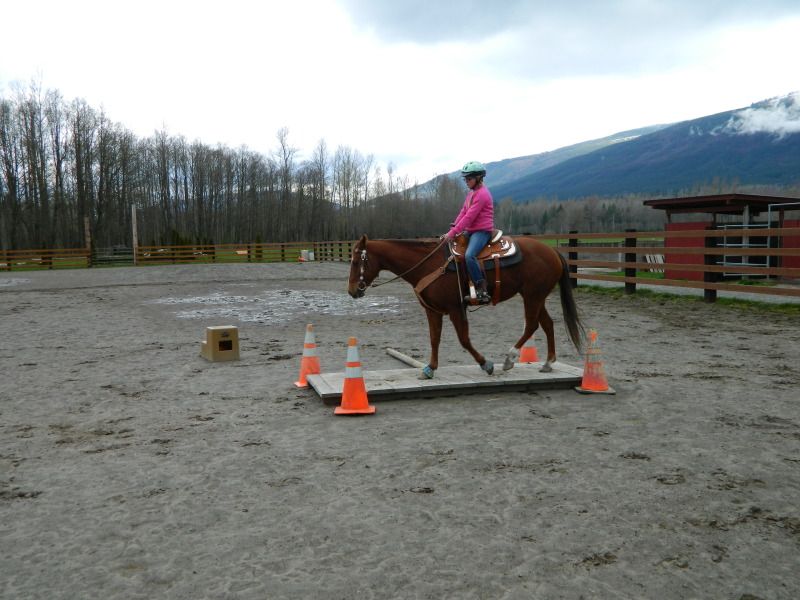 ---
Joni
Yearling
Join Date: Oct 2011
Location: Blowy Hills of the Pacific NW
Posts: 1,318
• Horses:
1
Best of luck with the PPE! I bet your daughter is so excited.
Fingers are crossed! She is such a sweet looking horse - no wonder your daughter is on cloud 9! Good luck and keep us posted on how it goes!
Good luck! My fingers are crossed! Pretty horse :).
She looks so right on that horse. Hope everything goes perfect.
It's done. Lucky number 13 on Friday the 13th. The vet had to work extremely hard to get even a hint of a lameness. She said her job was to do everything she could to find something so we knew what we were getting. 10 ft circles to right, on uneven pavement, going slightly downhill, we noticed a smidge of lameness in her right front. During flexion tests there was absolutely nothing. We did determine that she had her previous owner very well trained though! She tried to pull some stuff on us that the old owner said "she doesn't like...she needs..." We didn't let her pull it on us and she quit.

Her name is RCR Shu Shu Twist! She made a lot of fans at the barn already.
---
Joni
Awesome! Congrats!
---
"The greatest pleasure of a dog is that you may make a fool of yourself with
him and not only will he not scold you, but he will make a fool of himself too."
-Samuel Butler
Yearling
Join Date: Oct 2011
Location: Blowy Hills of the Pacific NW
Posts: 1,318
• Horses:
1
Yay! Congrats to you and your daughter! Hope my PPE on Monday goes that well!
Looks like a good match!! Congrats