I can tell you love her so much, and she's now so lucky! Looking back at the original photos of her hooves, I encourage you to find a farrier while you're waiting for the vet to come - please try to get one as soon as you can, and best of luck :)
Thanks, Northern :) We just sent an email to the guy that used to have her hoping to get some information on her...Fingers crossed!
Yesterdays pics:
Eating her grain (:
Baby belleh
Aaand todays pics!
My pretty girl :)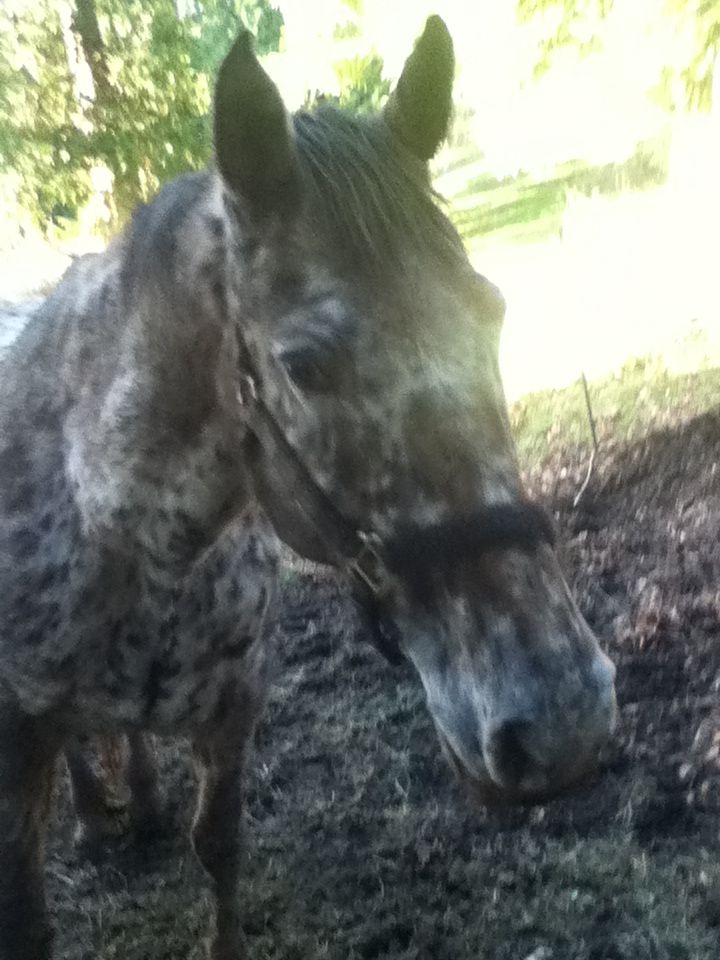 Annies pretty eyes!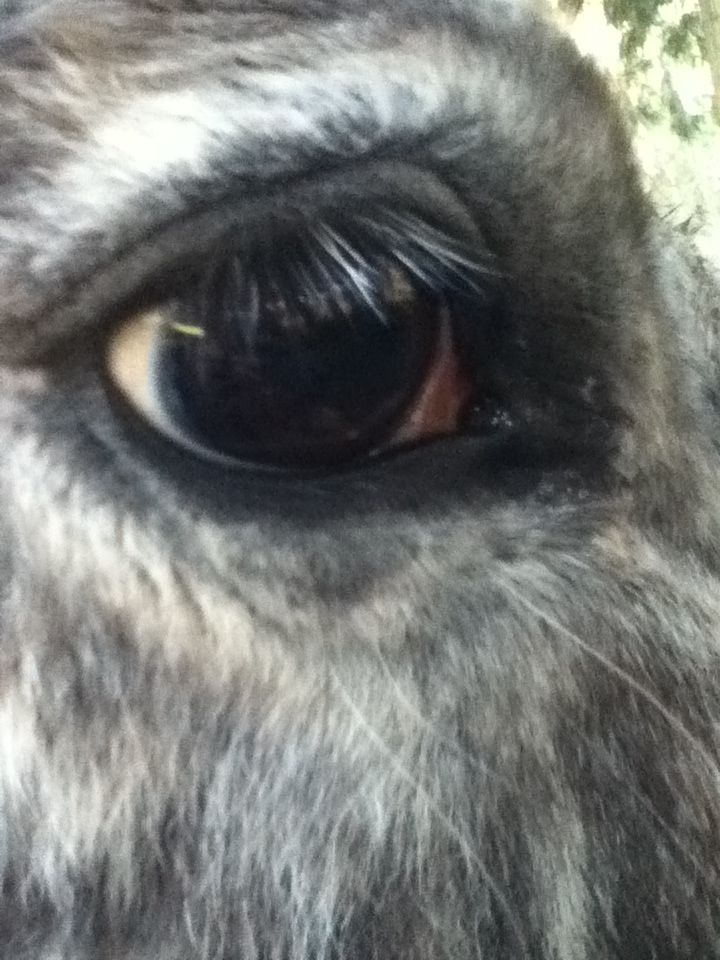 Today, she had her head on my shoulder like she always does, then for some reason I felt drool dripping down my back.. Sooo, I turned around to this XD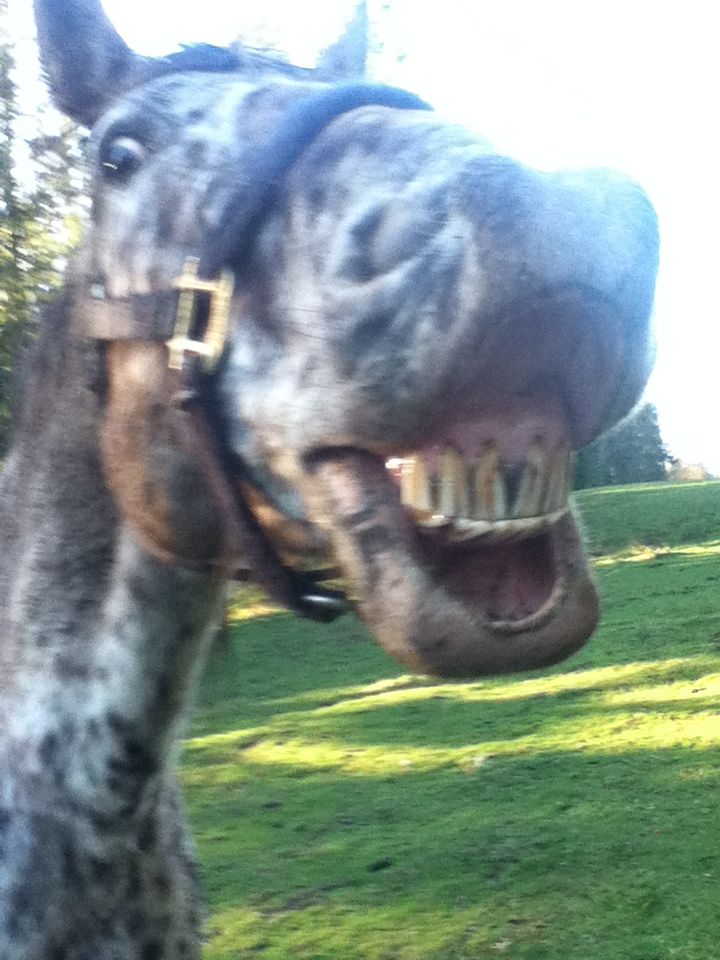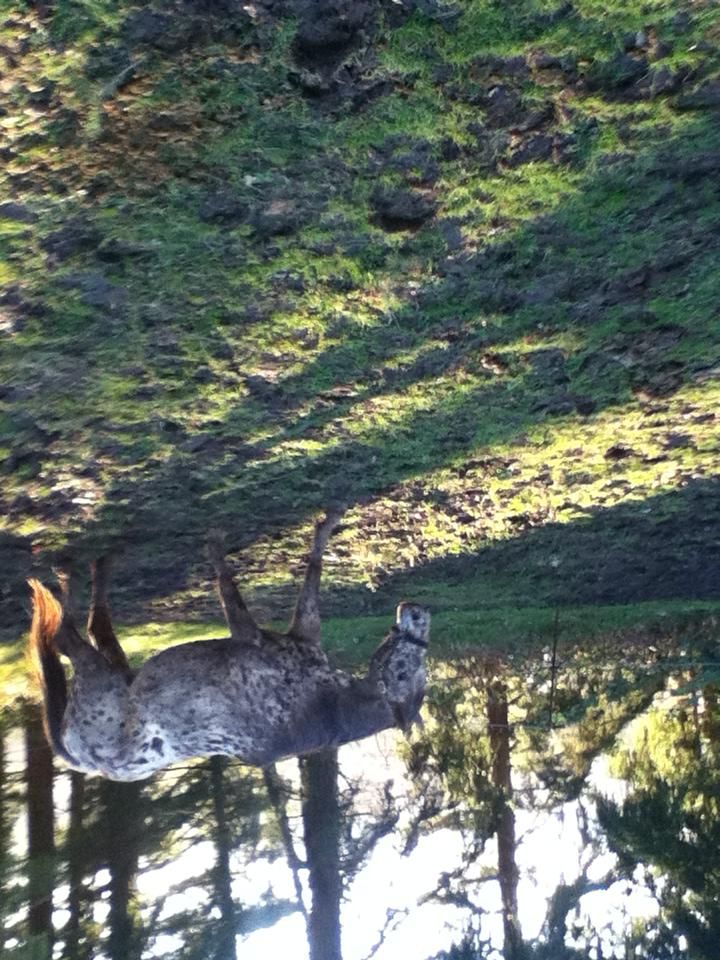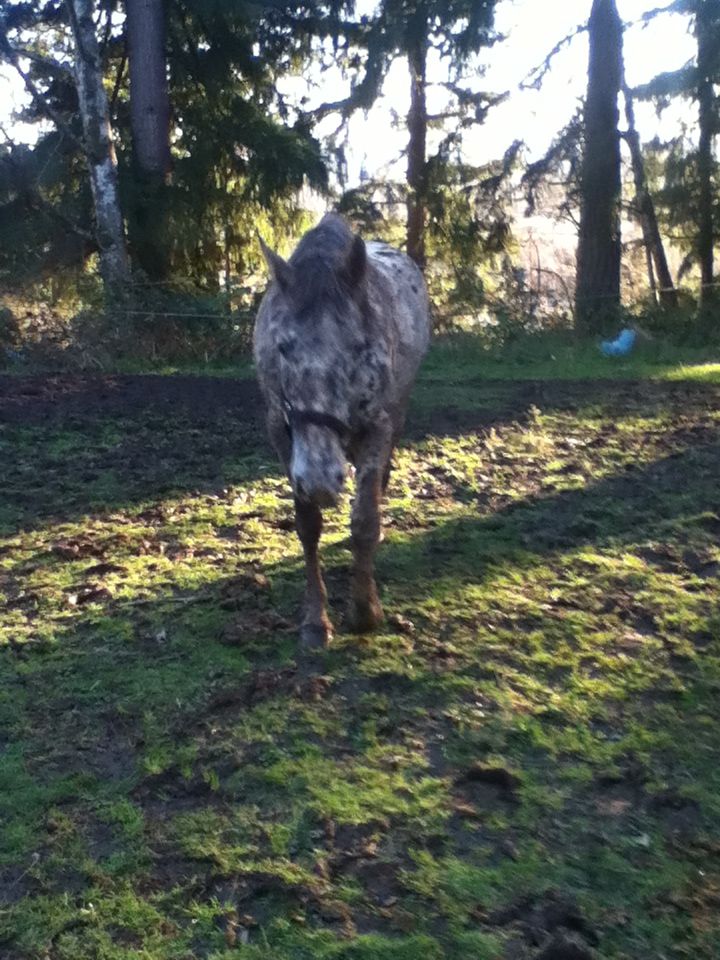 She's good at putting her eyeliner on ;)
Baby belly
More to come in another post!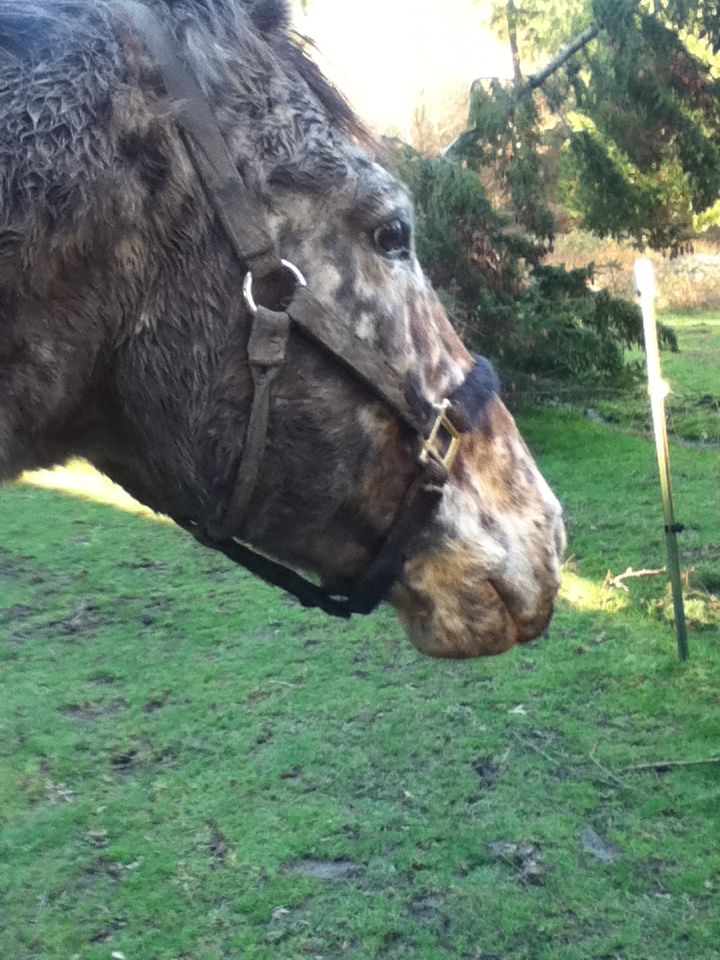 Blurry, but I still like it (: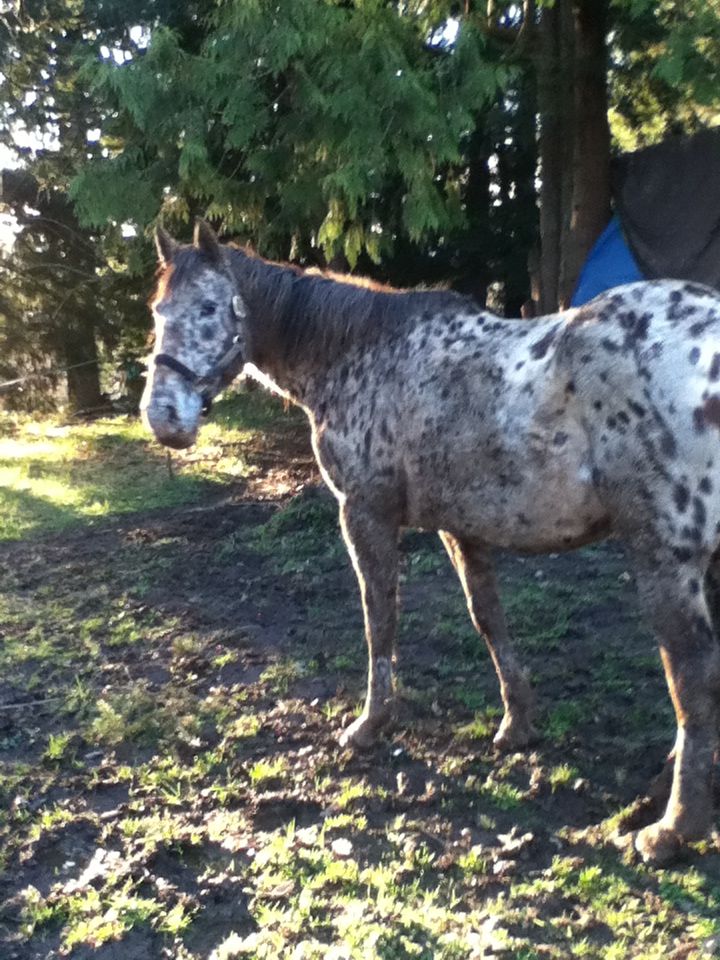 Ugh, she's so dirty!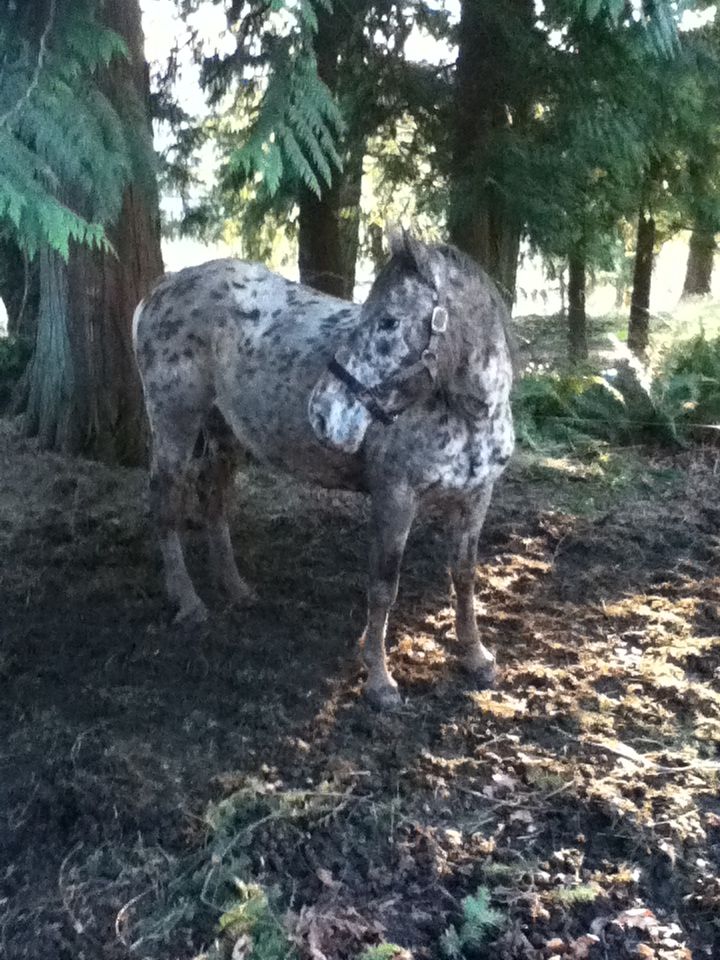 Annie and her "What the heck keeps moving in there?!?" Face. She kept nudging at her belly like "Hey! Stop it!" haha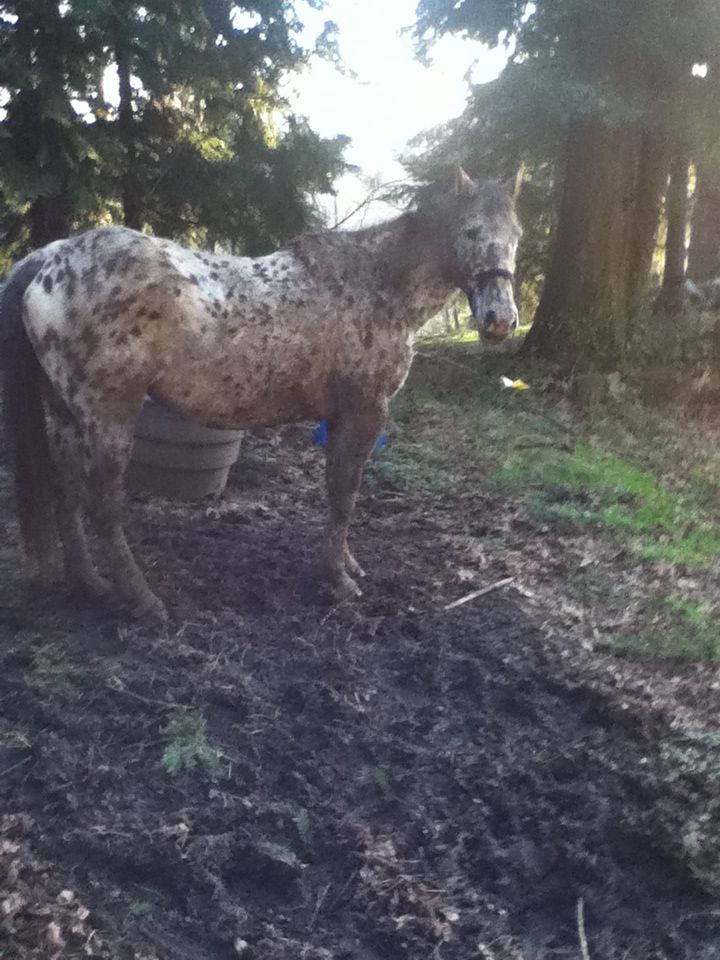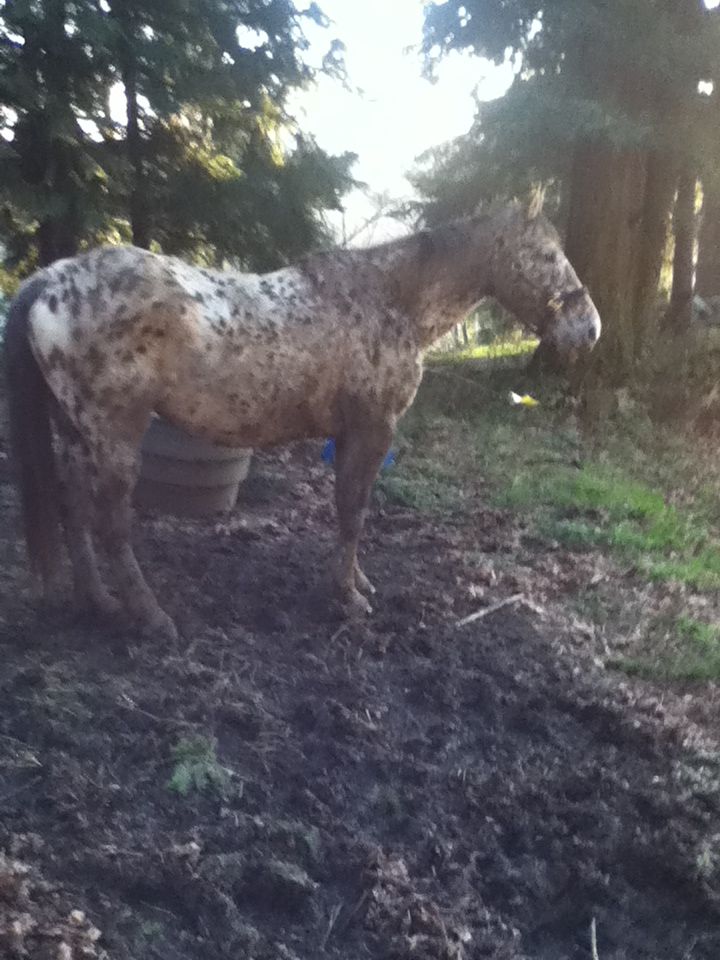 She decided she'd help me with fishing all the hay out of her water, by eating the pieces in the net, lol
She walked in front of the hay as I threw it in..so the result was some pieces got a free horsey ride!
[IMG]http://i1140.photobucket.com/albums/n573/crstich/Raggedy%20Anne/029_zpsfcebc188.jpg?t=1362722841[/IMG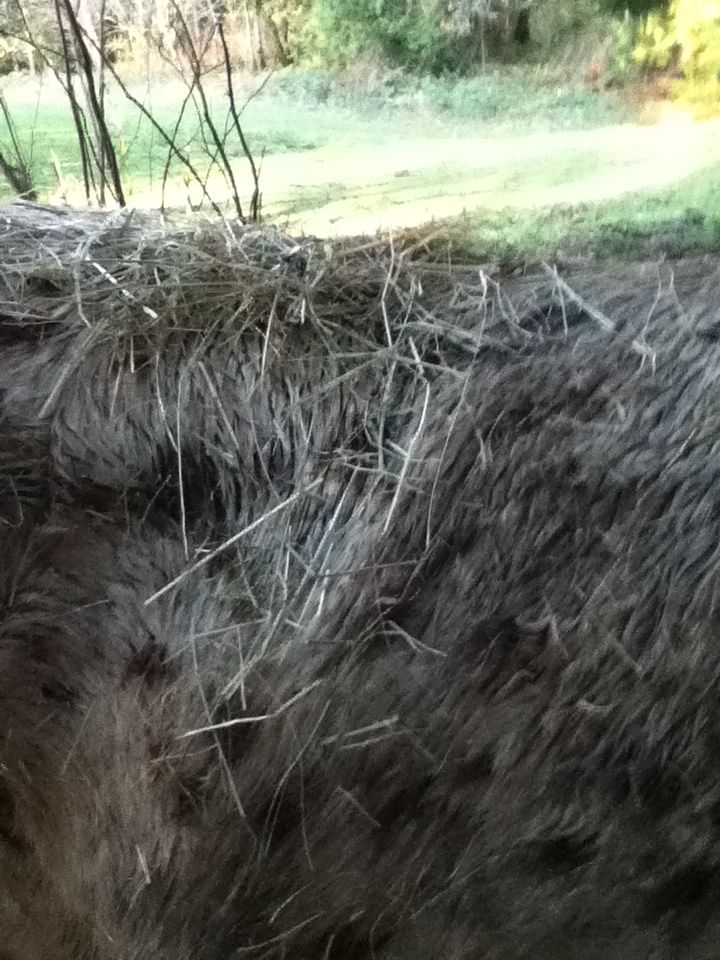 Did she even eat her hay?!?
I'm seeing improvement - well done.
What a sweetie! She is so lucky to have you to take care of her now! Love those senior horses! :) Good for you for taking her in!
---
.*. Let a horse whisper in your ear and breathe on your heart. You will never regret it. .*.

Thanks, Chevaux and Serenity616! Annie was VERY interested in me fixing her stall today, she nickered me a tune while I worked, haha! I'll upload pics in a minute (:
My friends gelding used to put his hay in his water and then eat it. I know some horses prefer it that way lol. May be easier for her to eat? She is adorable
---
just a small town girl with a big town dream :]
My mare (20) liked to dunk her hay-so she trained me to pour a gallon or so on her flake in a small feeder, & my friends young (4) gelding also dunked his. Just something some horses like to do I guess.
I'm really starting to see happiness in her eyes now! So wonderful. Well done for taking her in! Just wondering if you've been able to get a hold of the vet or farrier yet? :)