Remember the first time you put boots on your horse?
---
Well, I did that with Squiggy. She did the good ol' "I dunno what foot to hold up!!" and gave me some looks like, "What is this!? This is madness!"
But, she got over it in a few minutes, then I let her play in the round-ish pen for a bit: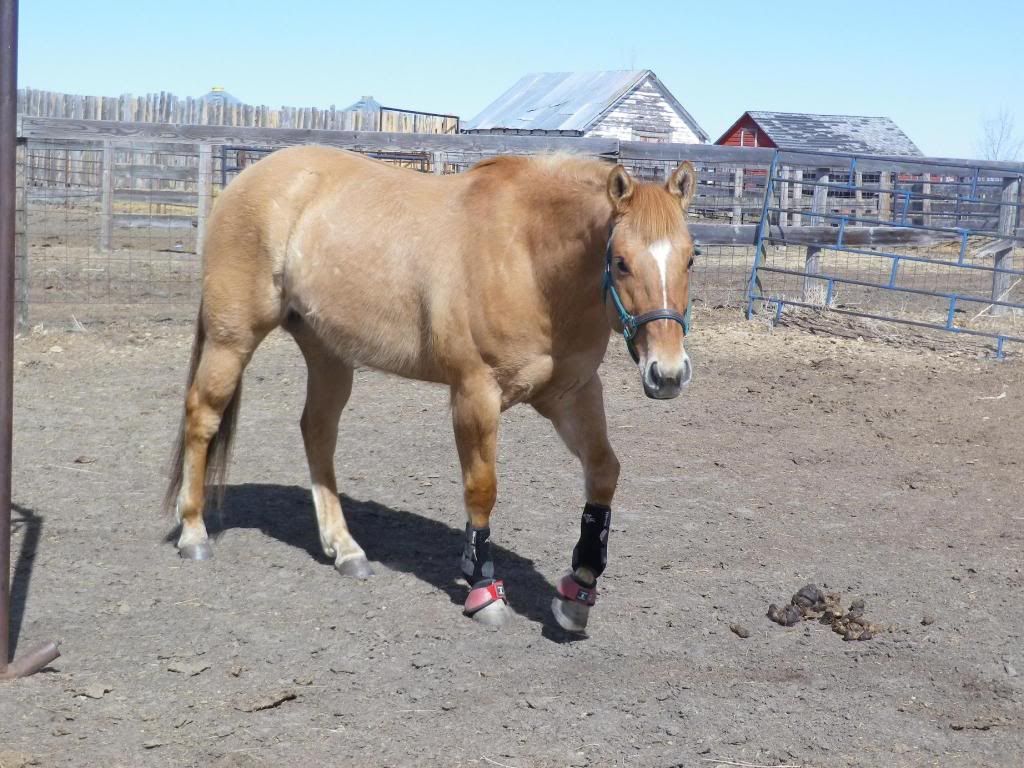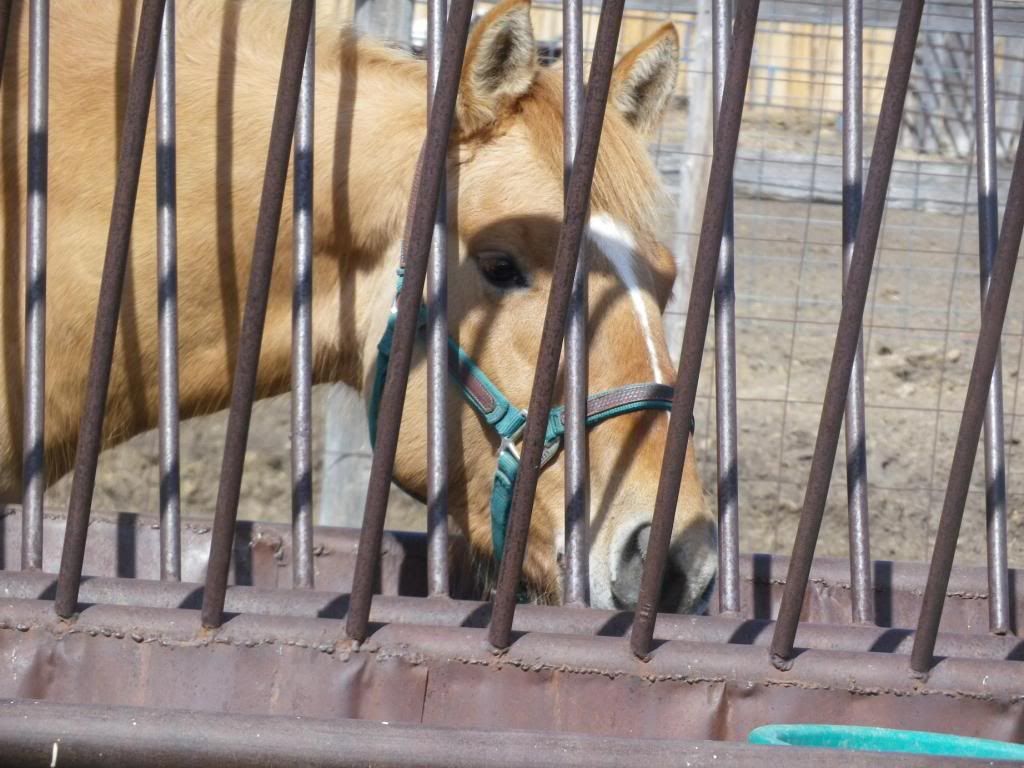 ---
---
Last edited by QHriderKE; 04-09-2012 at

05:11 PM

.
HAHA, yes!! The best is the hind boots - mine still has little moments when he can't figure out if he should try to kick it off of just stand and stare at them.
Oooh. I gotta find some of those, even if they're polo's.
It's a neccesary evil
---
Try it with polo wraps. I had my horse SO confused. She had no clue what they were :P.
yup i remember that day :] first it didnt help that i put them on the wrong leg (left on right/right on left. rio was used to being hobbled.. so he thought they were hobbles. atleast once or twice around the roundpen hopping XD silly horsey
---
All it takes is all you got
Best boots ya have there!! Can't go past the Pro choice!
---
Cross Country- The act of hurling yourself and your equine partner at a stationary object with poise and grace while attempting to survive...

I know! I have a few hanging around :P I was going to buy new black ones, and then I found those ones hiding in the trailer. I love them!
---
xD. My mare had this total, *Holey Jellybeans! Holey Jellybeans! I'm gonna diiiiiiiiiiiiiiiie!* moment, and galloped off bucking and twisting. Wrecked a boot. Next time I did it slowly, introducing them one at a time, lots of pats etc. Just shows you never know with horses, whats gonna set them off. I took her to a show today and the most terrifying thing wasn't the tiger mascot, the ATV s doing wheelies, the grumbling pig... Nope, it was one of the competitors dads who was sitting by the side lines in a wheelchair. Snapped a good lead spooking at it, and almost crashed into a jump stand second time she saw it. She got over it pretty fast tho, that was good. Did great in the show too.
Shes gorgeous!! Just thought I would mention that :)
---
~Being on the back of a horse is my idea of heaven!~