Rescue, before and after.
---
Here is my sweet sweet boy, the day he arrived from the place that neglected him, and the day that I feel head over heels for him
462629_3495080148775_1537017633_o.jpg
And here he is now. Amazing what happens when you feed a horse.
photo(1).jpg
Do you have any before and afters of your rescues?
Looking good.
---
So in lies the madness, the pursuit of the impossible in the face of the complete assurance that you will fail, and yet still you chase.
---
I am Second
Born Once, Die Twice. Born Twice, Die Once.
Look at that shiny coat! Is he a grulla? And that TAILSET omg!!
A grulla would have been an added bonus Catrina but he's a dunskin. He's been an amazing little guy, I wasn't even sure he'd live let alone thrive. He just needed a little TLC. As you well know it's been a very rewarding experience.

Kudos to you, Roady and all the others out there who have opened their homes and heart to an animal that needed a better life.
Teen Forum Moderator
Join Date: Dec 2010
Location: South East Texas
Posts: 7,157
• Horses:
2
These guys look great! Love the little dunskin gelding.
Our rescue is still 'mid rehab' but she's had quite the adventure and is doing pretty well.
When she arrived in late December 2012 - about 245 lbs, extremely dehydrated, gashed shoulder, very lame, thrush in all four hooves, and her digestive system was shutting down due to lack of food. Infested with worms and lice. Coliced the night she came to us, then was diagnosed with EHV type II the next day after laying down and being unable to get up. She didn't get up on her own for 5 days. We later found that she, at some point, broke her tail as well- because it is bend in almost an 'L' shape at the bottom. 14 moths old at the time and only 12.2hh
That halter she was wearing fits my 34" mini.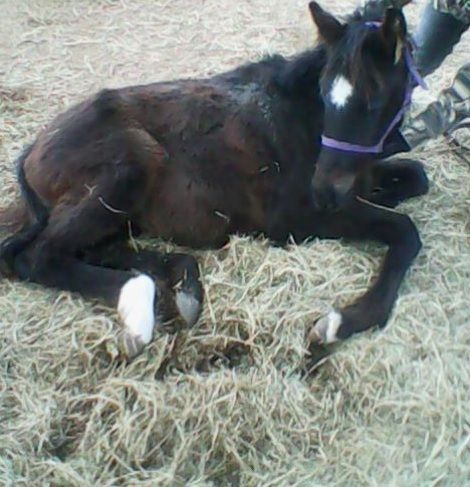 standing for the first time by herself after being sick.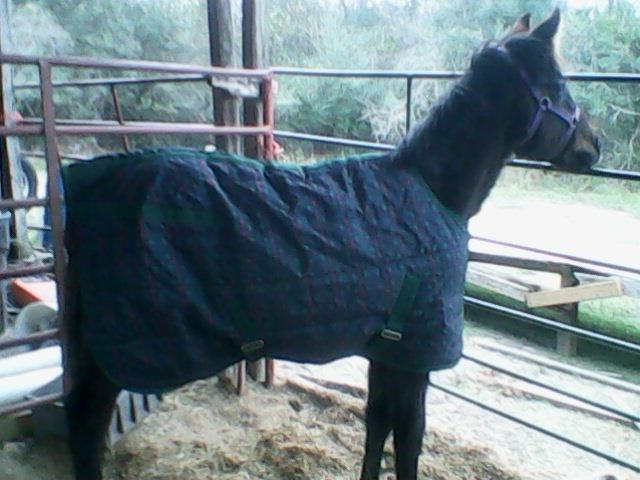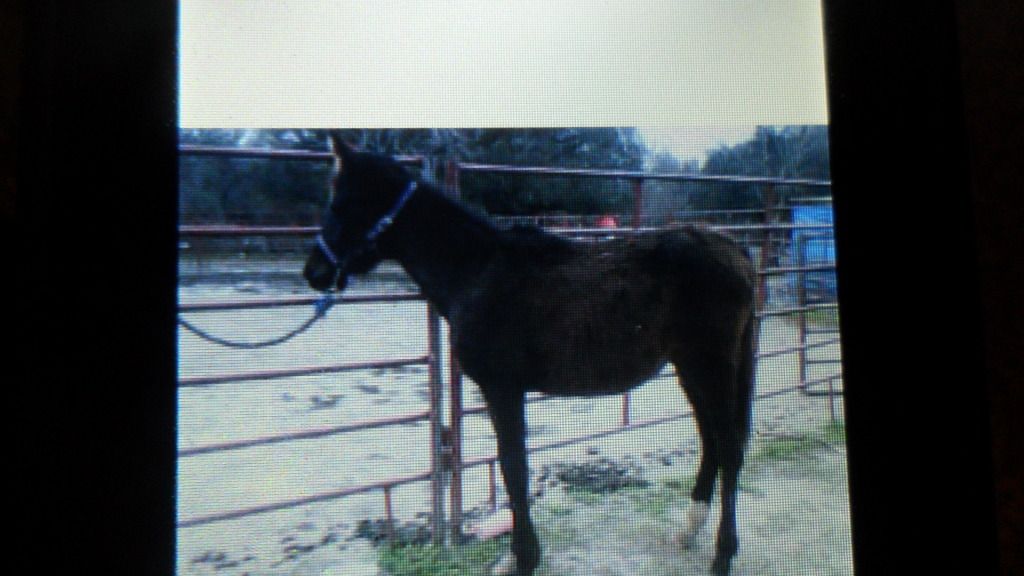 late May 2013. She was severely injured while with us unfortunately, and nearly lost her ear- but she is thrush free, sound, almost up to her ideal weight (we're having a hard time getting her ribs covered!), healed shoulder, no more lice or worms, and eating like the yearling that she is. She is now 19 1/2 months old and still only 12.3hh but we figure height will come later.
Here she was on Saturday. She still needs a few more pounds (and a new halter...haha) but she's improving!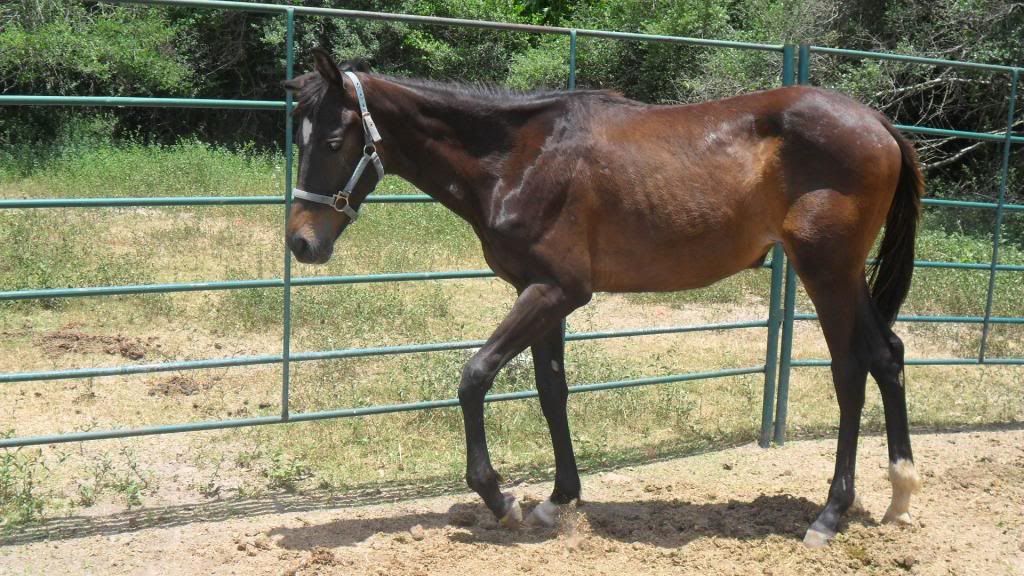 ---
Everyone in your life is meant to
be in your journey, but not all of
them are meant to stay till the end.
Wow all four of you guys did wonderful jobs with your horses, I wonder if I could find a picture of my friends horse. He was in terrible shape..
Rick I love Jems Heart
you are such a Love to these horses you rescue. they are very lucky!
---
Don't Flatter yourself Cowboy I was looking at your Horse

LORI

Thought I would share this video that was taken this afternoon of the horse that started this post, being ridden by an experienced (yes, really) 11 year old who barrel races. I'm glad she showed me this gear! Also note that this was the first time she had ever ridden this horse. I think they both did a great job!


I couldn't figure out how to embed the actual video..
---
Last edited by CatrinaB87; 06-09-2013 at

05:05 PM

. Reason: Wrong codes!
Similar Threads
Thread
Thread Starter
Forum
Replies
Last Post
Rescue-should I go for it?

xXSweetBreezeXx

Horse Talk

3

02-16-2011

03:10 PM

New Rescue

horsegirl158

Horse Pictures

7

09-02-2010

08:44 PM

WH Rescue

ShutUpJoe

Horse Pictures

10

12-21-2009

08:47 AM

Rescue needs help

ShutUpJoe

Horses for Sale

0

12-16-2009

06:21 PM