Roxxy's home :) (my new APHA filly)
---
SOOO go on the road at 7am today.. got there, did the business, got my baby haltered and led her to the trailer (shed never seen one before let alone gotten in one) took us 5 minutes to load her, me standing in the trailer clucking to her, and someone behind her making a little noise and she hopped (literally) right in and started munching on the hay
got her home and she settled in good
didnt have time for pics then.. had to get on the road to go to a show with my client.. we showed (well she showed and i coached) and then home i went... took a nap, ate some dinner and went back out to roxxy to spend some Q.T. with her and work on some things with her. and of course... PICTURES GALORE!!!!!!!!!!!!!!!!!!!!!!!!!!!!!!!!!!!!
i worked through her fear of getting the halter on... that went awesome we also got a haircut and some grooming and scratching (her FAVORITE spot is all under the neck, she does the puffy lip when you scratch her there LOL) worked on squaring up and standing, she got it the second try, squares up and doesn't move till i ask her to
sooo you guys asked, lots of pics of my new girl
2006 APHA filly "Denvers Ace of Hearts" AKA Roxxy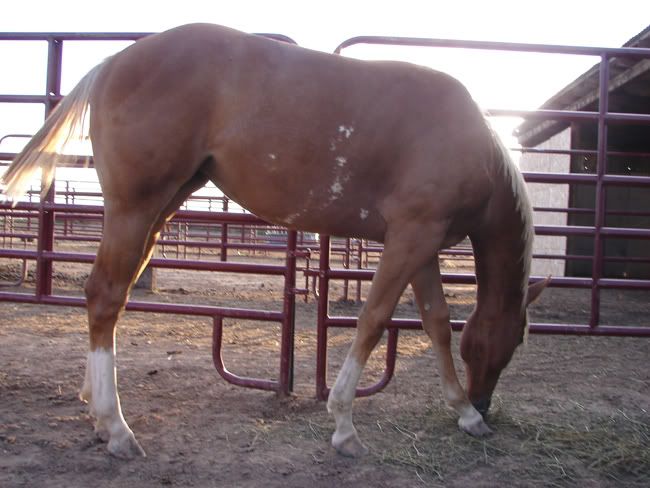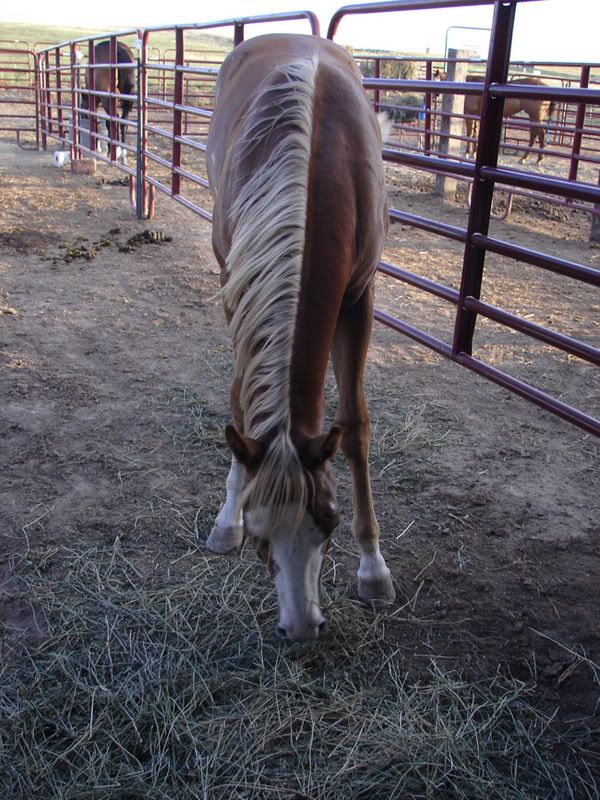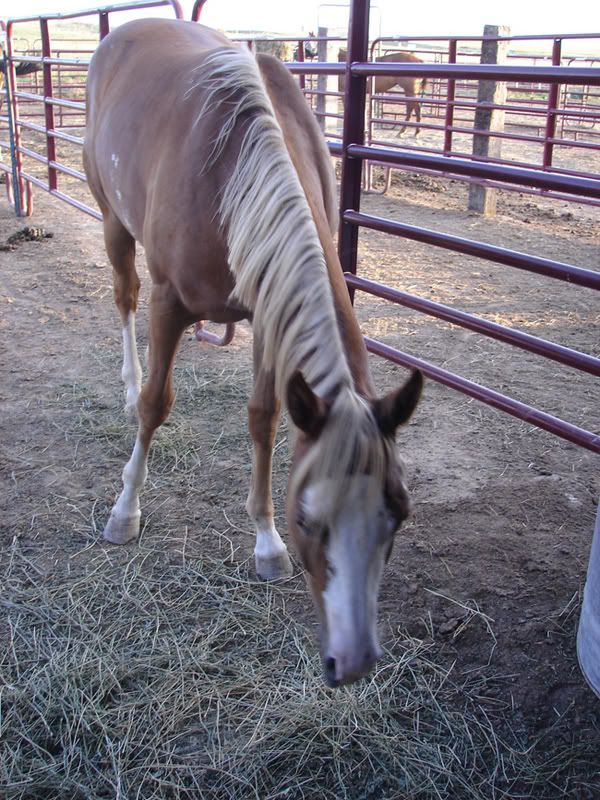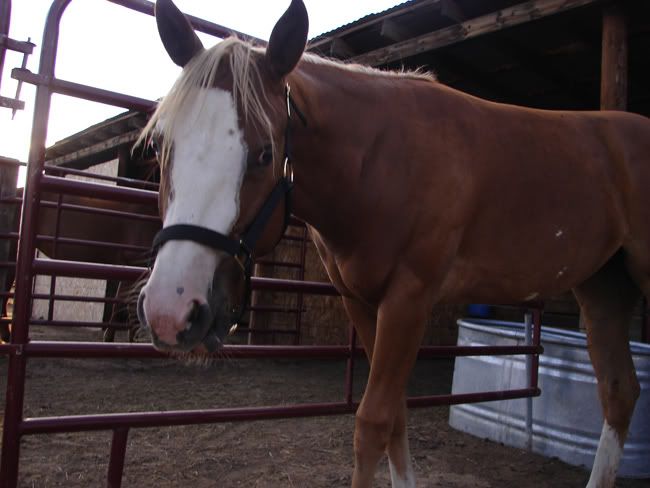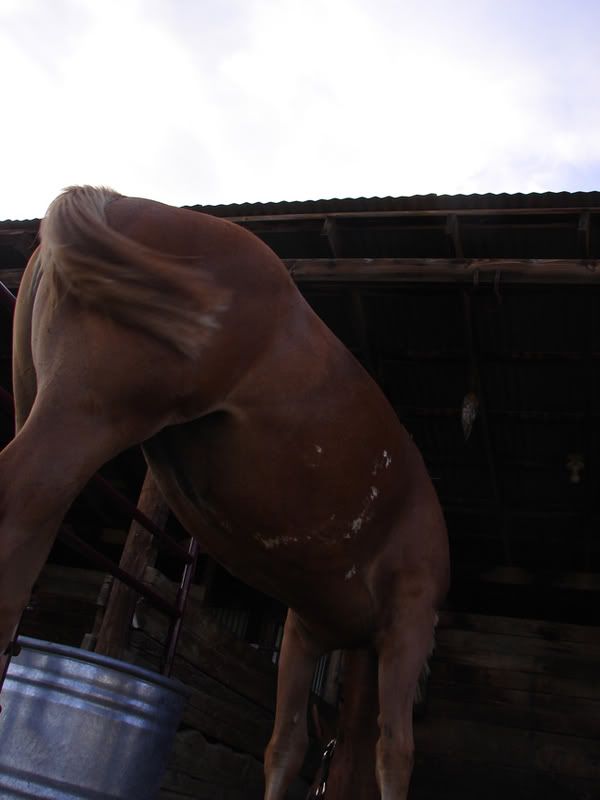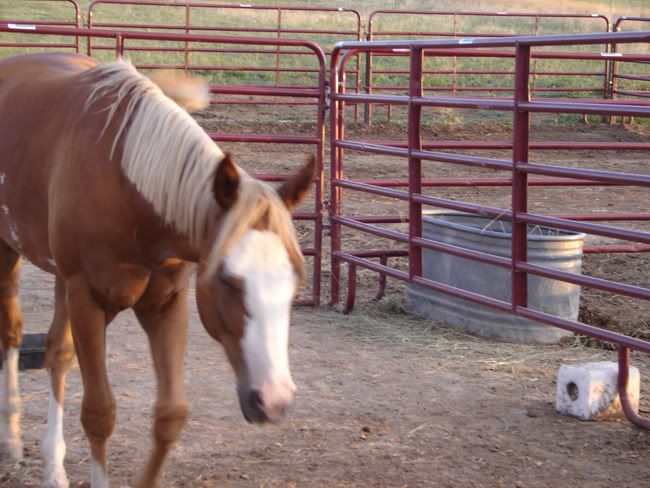 the drive home fromt he barn at sundown :)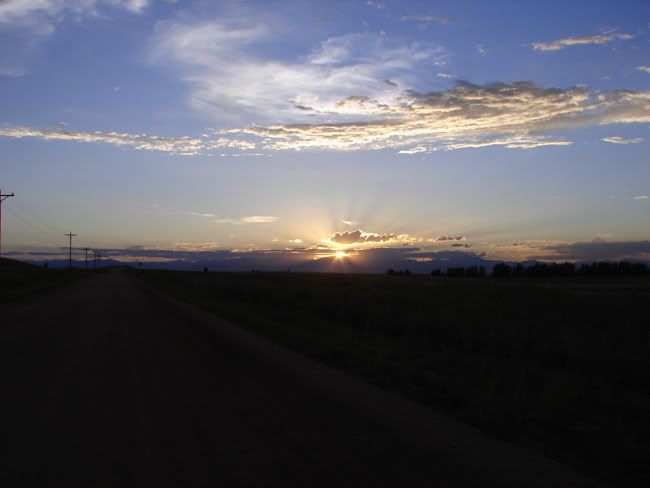 some of the other residents at the ranch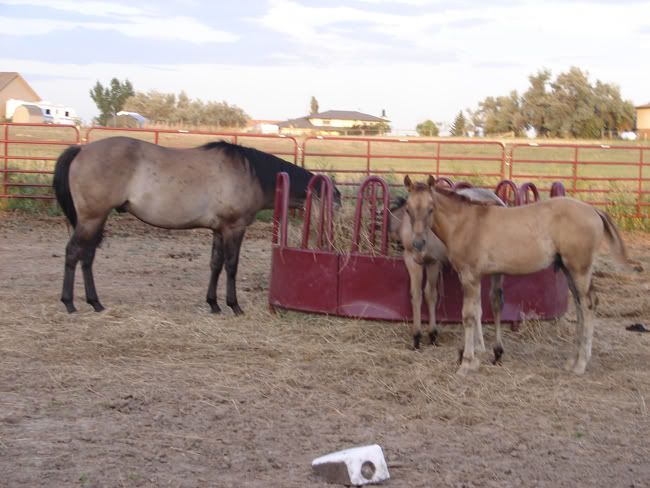 and to throw a couple in.. my client at show... 3year old paint gelding... and his little fella in leadline
then my real client in rail class
wow she's a beauty!!!! i LOVE her!!!! hey since you got so many pix could you please tell me what i am doing wrong?? i can't seem to get any pix on here :( !!!!!!
I hosted my pictures on photobucket and copied the BB links here :)
Thought I'd share a pic of me with my new girl from tonight :)
Shes never gotten a bath, or fly spray or anything before.
We smelled tractors today... and walked on a cement pad... and worked in a round pen... and learned what a whip was (that was SCARRRYYYY lol) she let me run it all over her within 5 minutes of starting to work with it, we got our legs hosed off (she was really good for the front feet but danced alot for the back feet, and we got fly spray.
I can't get over how good she is :)
And how easy it is to work with a pint sized horse in comparison to a big one LMFAO
Me and Roxxy