Shetland Pony Name
---
I need suggestions for a new name for the weanling Shetland Pony colt I'll be bringing home soon.

Pictures here: http://www.horseforum.com/horse-talk/weanling-colt-instead-yearling-filly-137361/#post1679686

My other pony is named "Weekend Warrior" and I would like something that goes with that... Perhaps starts with the same letter and/or means something similar or opposite.

So far for barn names we're considering:
Whiskey
Windsor

I like the "registered" name (he's not registered, but I'd like to have a full name for him) "Nine-to-Five" but can't think of a barn name that goes with it.

Help!
Posted via Mobile Device
Any ideas?
Pics: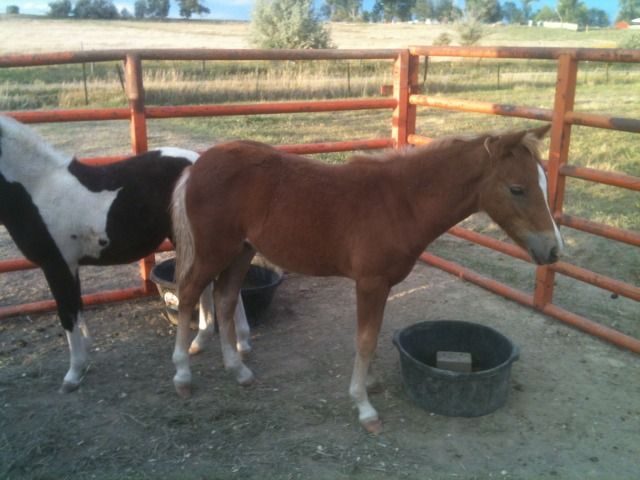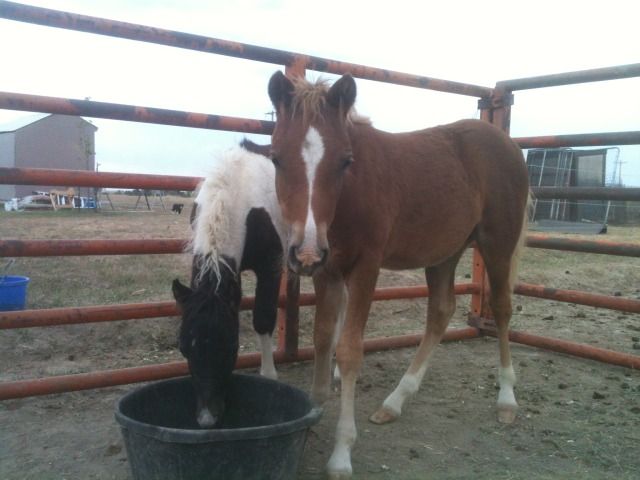 Okay, change of plans.

The seller is thinking of keeping Warrior for breeding, so for now just the weanling will be coming home with us.

So... with that being said, we don't need a name that goes well with Warrior, just a good name.

Help!
Let's see, he's sort of a sorrel/chestnut western color so...

Taffy, Ace, Buck, Chance, Chief, Scout, Amigo, Apache, Chester, Cimarron, Dakota, Durango, Rio, Rowdy, Little Jim/Joe, Colonel, Doc (little doc), Alto, Jazz, Valor, Chips, Regal, Rocket, Ruger, Colt 45, Windsor, Rocky, Breezy, Chipper, Skipper, Zest, Aspen, Colorado, Congo, Razz, Cricket, & Pepper...

Enough?
Did you find a good name?
We might wait until we learn his personality better before picking one.. Thanks for all the great ideas!
Posted via Mobile Device
I think he's kinda flashy looking, how about " Flash Gordon"? Or if he tends to get tubby call him " Cartman".