show off you and your horses mutual love for each other
---
if you have any cute pictures of the mutual love between your horse(s) and you please share
heres some of mine
, although i wish i had a pic of the times i have stood ontop of red bareback ...so much fun
Green Broke
Join Date: Jan 2010
Location: south of nowhere, north of nothing
Posts: 4,643
• Horses:
6
Showing
Join Date: Jun 2011
Location: Cariboo, British Columbia
Posts: 11,775
• Horses:
3
sorry, guys! My attachment didn't go through! Would have been cute though :)
---
Last edited by Northernstar; 01-15-2012 at

08:35 PM

. Reason: the photo didn't work
My yearling, couldn't ask for a sweeter, more chilled out young horse. I fainted yesterday (thanks stress, heat etc.) and went straight underneath him and ended up wrapped around and between his front legs. He didn't move a muscle, and I woke up with him lipping my hair and face. Not bad for a 14 month old recently gelded youngster!!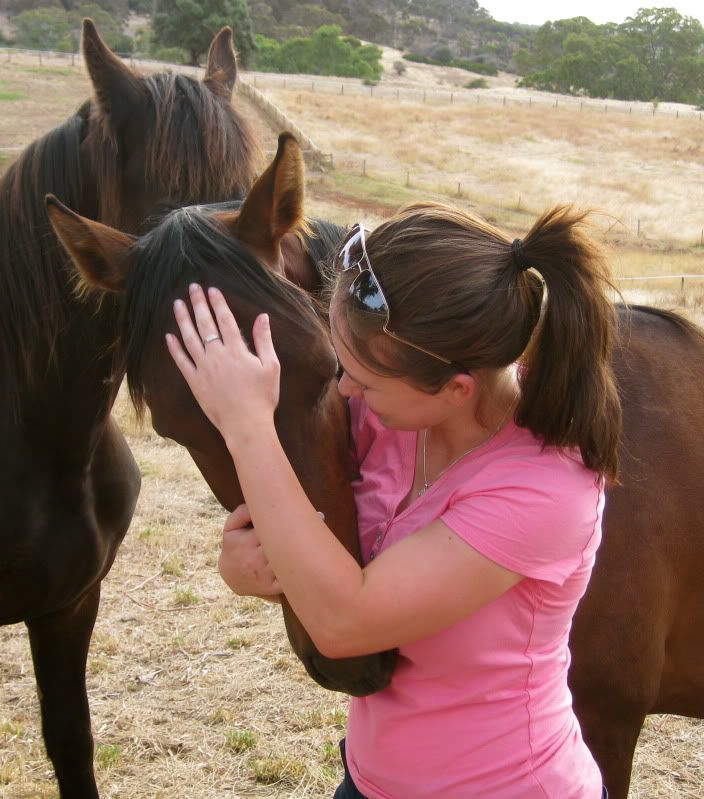 And my beautiful TB Hugo, who I swear is on a mission to self destruct. 18 months off with a hock injury, back in work for 1 month, then gets a bacterial infection over Christmas and ends up on fluids. 1 day in work, and hyperextends his front leg in the paddock overnight, ends up tearing his suspensory and is now back in 'hospital' for a lot more months.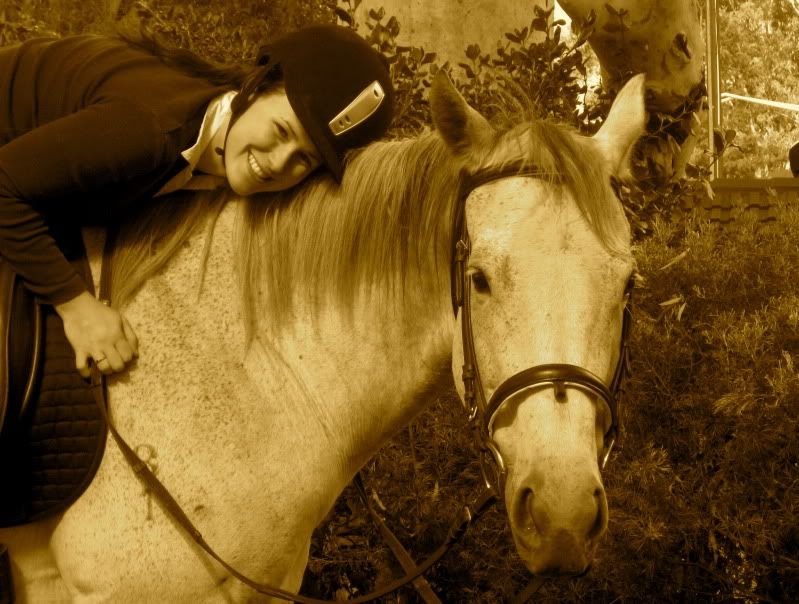 They're all fairly old. Lately we've just been so focused on training rather than bonding :/
---
"Strength is the ability to use a muscle without tension"

Here are a couple of me and my sweet boy Tux
i only have pic of endearment from my first horse sadie :) rip my dear<3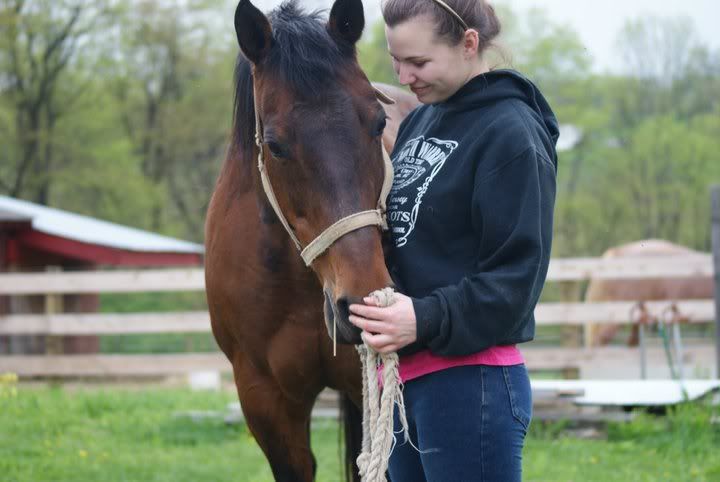 My girl Ceilidh. Picture was taken by my sister who just happened to catch her lovings
---
Horses lend us the wings we lack.
Here's my DD with our horses
---
we have very loving horses, and my DD has such a tenderheart...