Love love love :)

Keep them coming guys!!
---
Lindy-2005 AQHA mare
Yearling
Join Date: Aug 2012
Location: On the golden coast of Michigan
Posts: 918
• Horses:
3
---
For the wretched of the earth there is a flame that never dies.
Even the darkest night will end and the sun will rise.
---
Here's "my" crew, I trained Cheyenne, Tequila and currently training King all by myself.
First is Bonnie, 13 year old cremello, she's the mother of 5 year old Cheyenne, 26 month old Tequila and King who is 11 weeks old. Btw they're all Paint/Qh's.
---
Being horseless is the pits!!
Here's my girl, Willow, a thirteen year old supposed Percheron/QH cross. She's 14.1hh and is the hardiest, quickest, most reliable horse I've ever had the pleasure of owning and/or riding. c:
Sorry if the pictures are massive!
---
sing out, sing out !
( things are only getting better )
Here is joker.hes two months right now. Out of wild rose gypsy's FCF Fooler (gypsy vanner) and appy mare sasketchewan mare.
Beautiful horses, everyone!
Now, get ready for a
complete
picture overload.
Tiny: 26 year old Belgian Mule
Back in his prime
Dobe: 11 year old BLM Mustang
Denny: 19 year old grade QH
Olen: 29 year old mini burro
Big John: 7 year old Percheron
Bessie: 11 year old Belgian
Rafe: 4 year old Belgian x QH (son of Bessie)
Taz: 3 year old Percheron x Paint (son of Big John)
Nester: 20 year old QH
Pokey: 9 year old QH
Jesse: 15 year old QH
Zoe: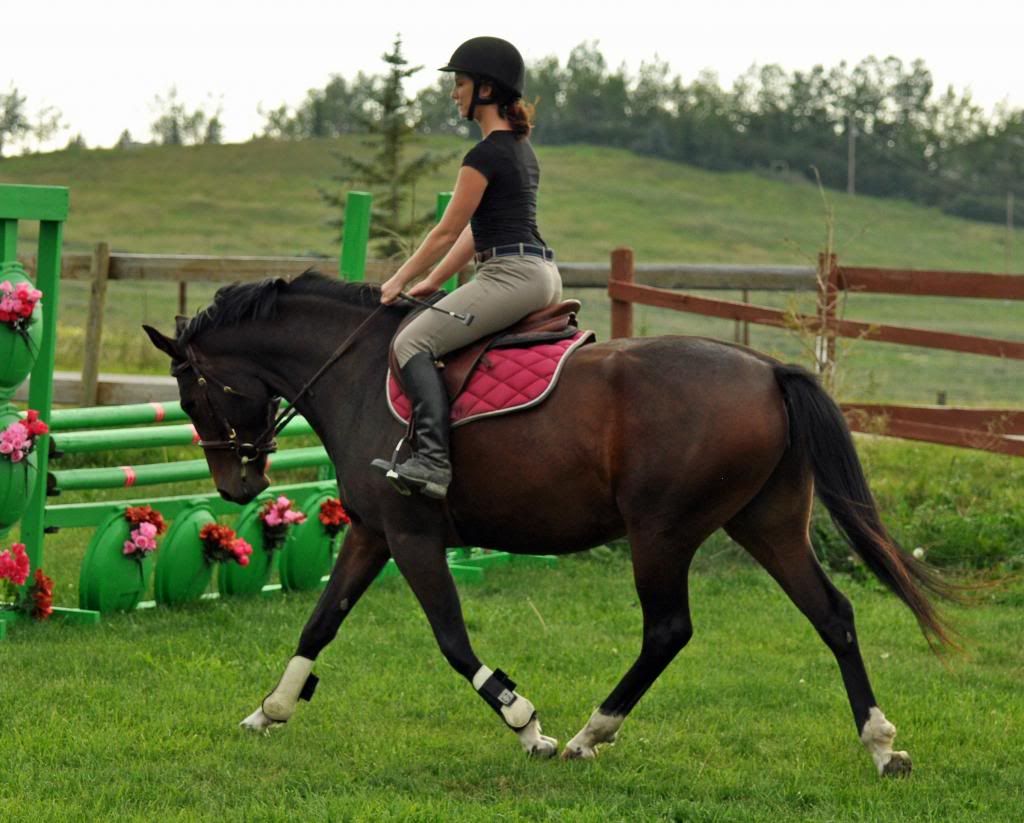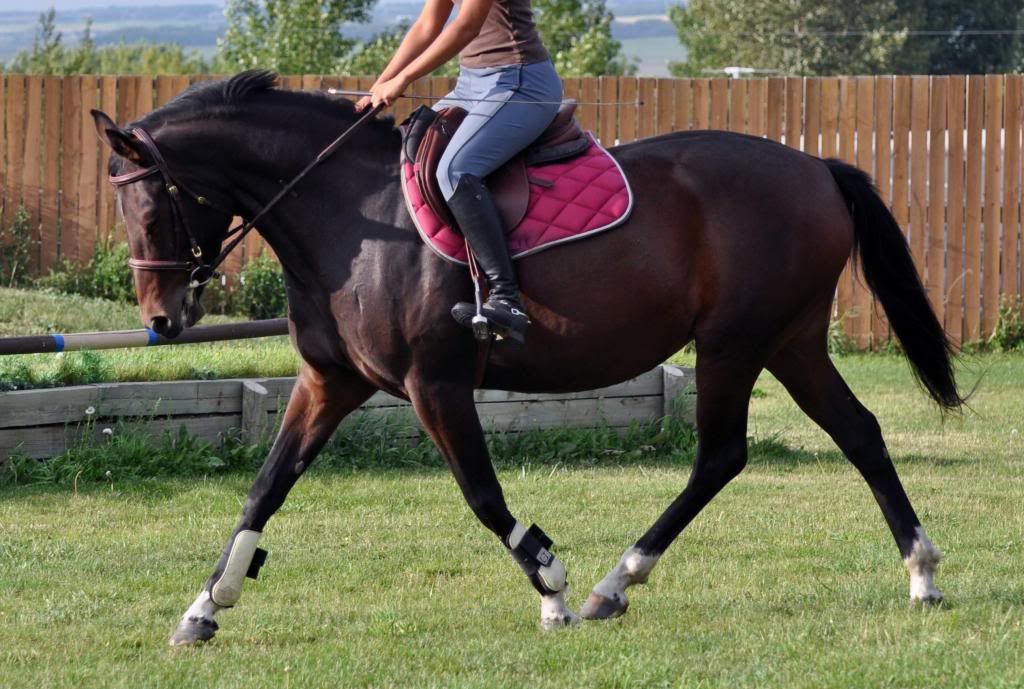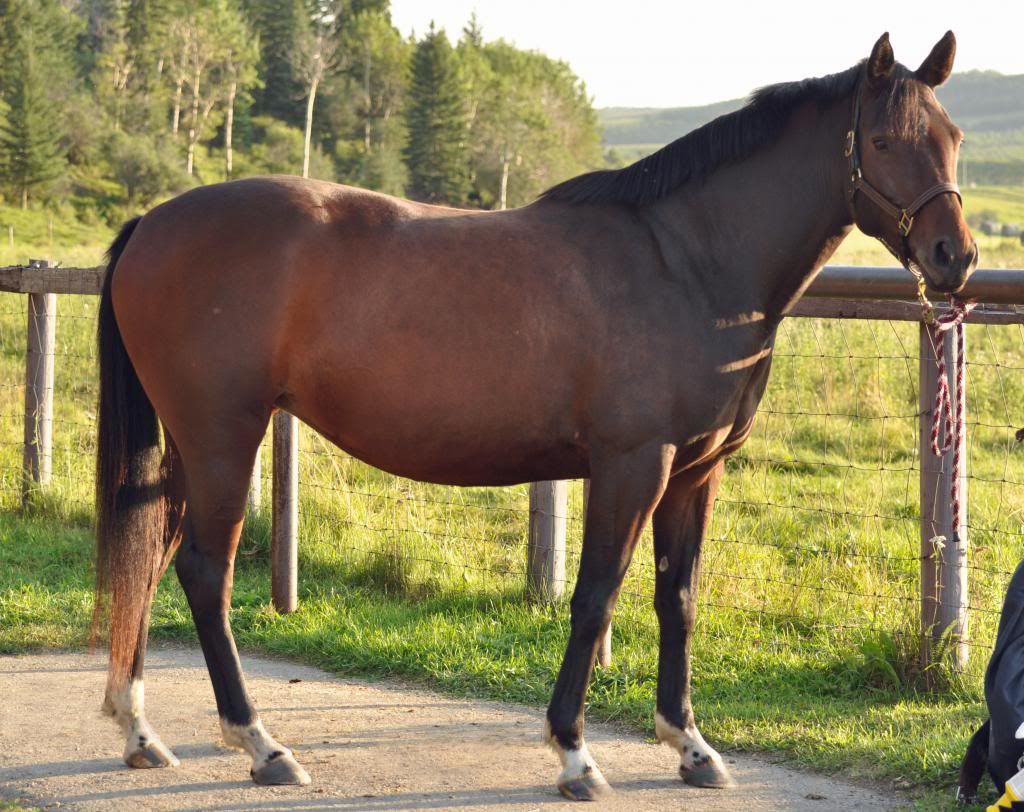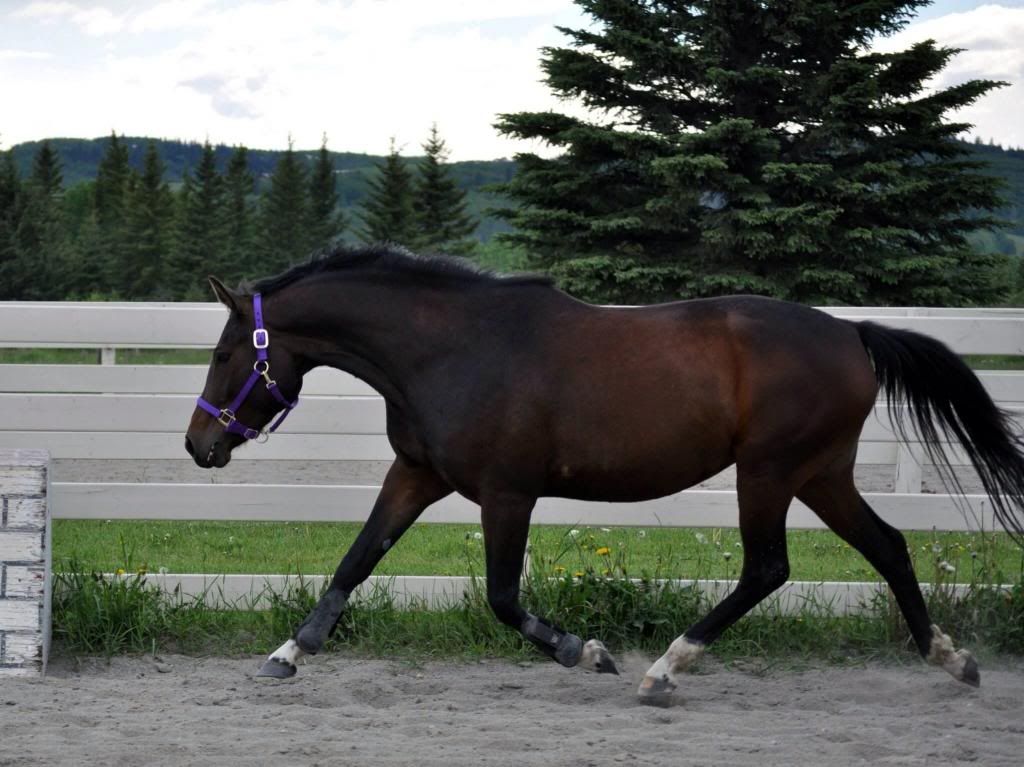 ---
The lovely images above provided by CVLC Photography cvlphotography.com
This is my girl La Negra. She is (assumed to be 3 arab breeders I know) a Babson Bred Arabian mare. She is 18 years old or so her teeth say. She was previously owned by a Charro. So she was handled too roughly. She had not had her teeth done in years, her feet had not been done in three and she was a basket case. I only bought her because he was going to sell her for dog food.
She is the best horse i could ask for. Yeah she has her bad days but what mare doesn't? She is solid on the trail, nothing bothers this mare, well unless its paint on the road lol. She Jumps what ever I point her at on the trail will run up or walk down the steepest trail, cross water etc. She loves to chase things so Im thinking of letting her play with cows. Her main issue is she wont stop -_-' well not well anyway. But she makes a good lesson horse at a walk for small kids (she knows when a kid is on her back). Ok I'll shut up now XD.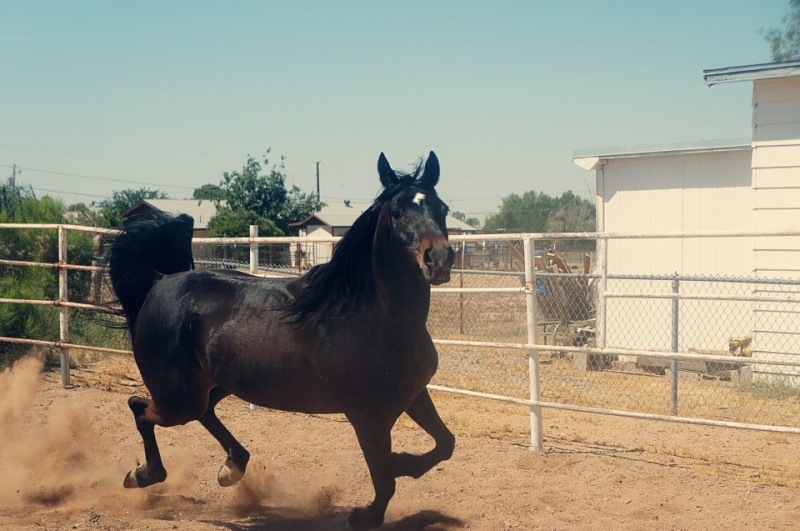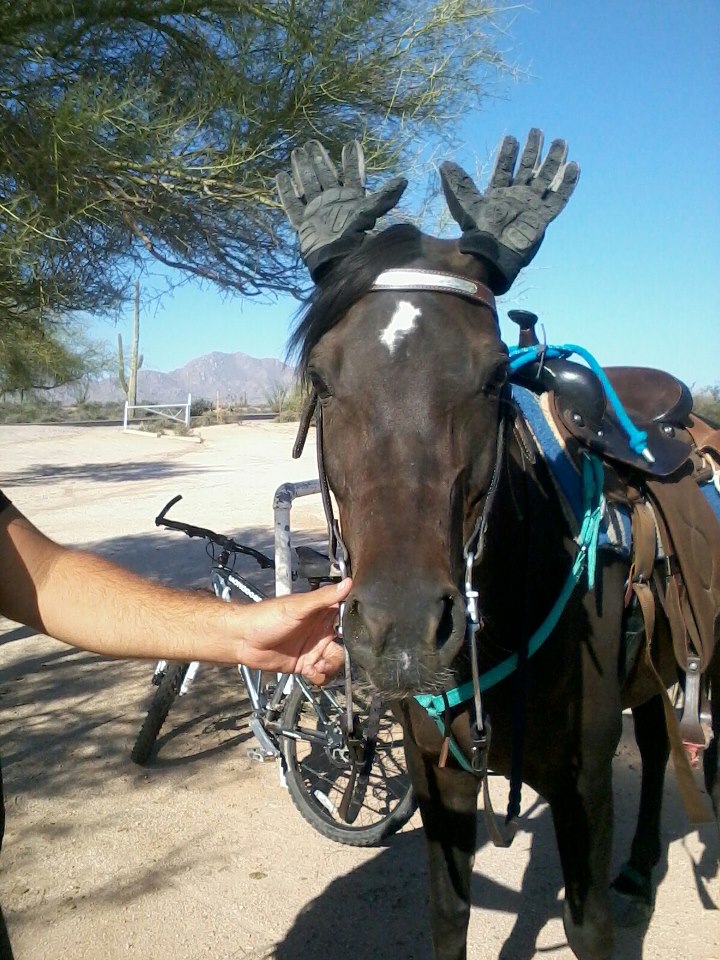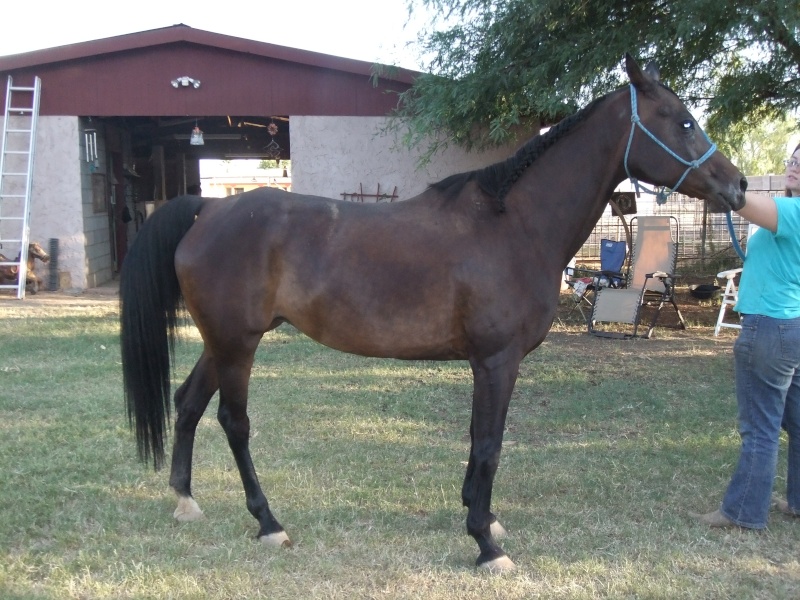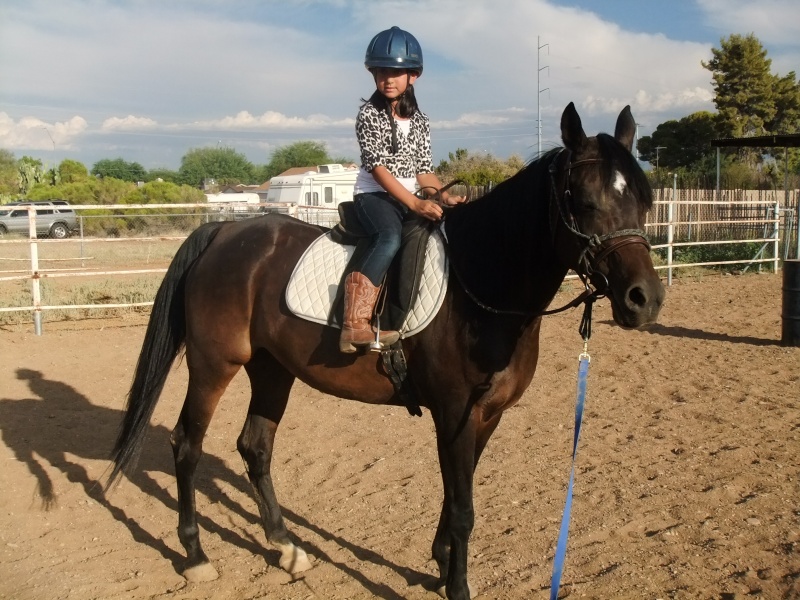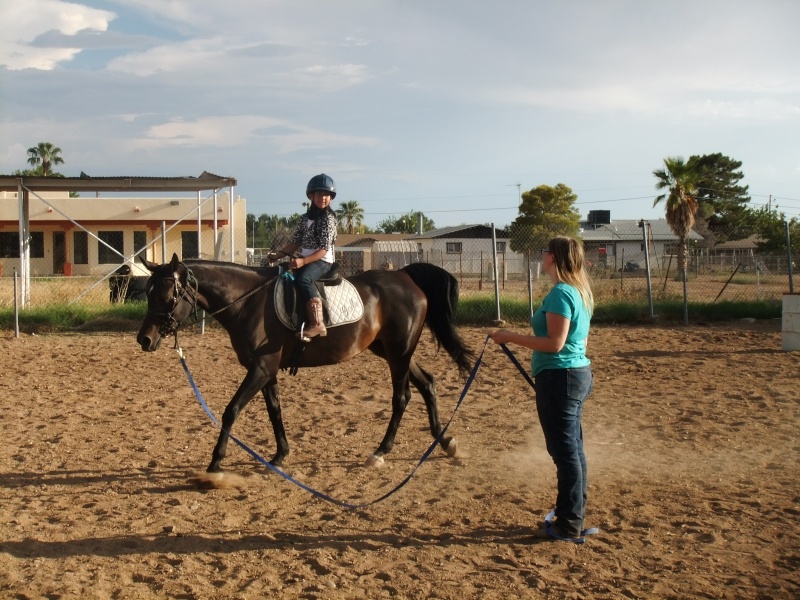 This was her the day I bought her.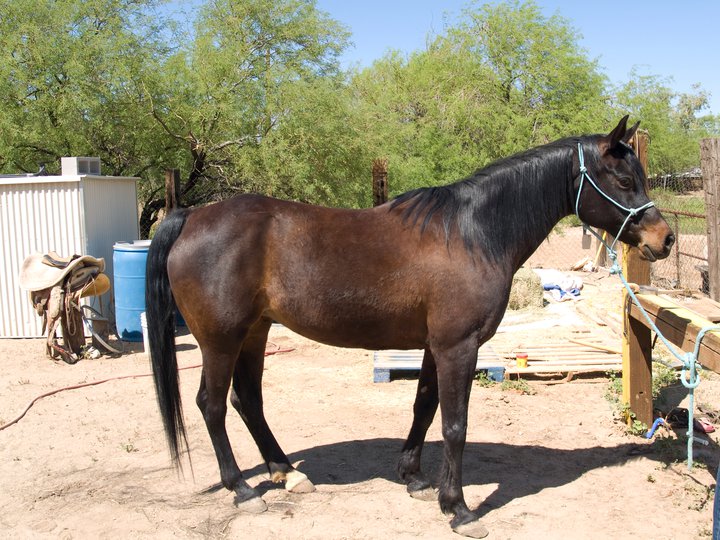 Gorgeous horses everybody!! :)
---
Lindy-2005 AQHA mare