Sigh...She's making it awfully hard to NOT ride!
---
Well my girl's been a little off for a few weeks now. She's got a long toe and low heel on one foot, which has never bothered her until now. Now she's showing signs of navicular syndrome and I'm struggling to understand how to besot treat it. Vet gave some shoeing suggestions I will try before doing xrays and/or ultrasounds. In the meantime, my girl has no problem tearing it up in the field, doing her darnedest to convince me that she is not, in fact, lame. Sigh. Here she is taking a break from galloping..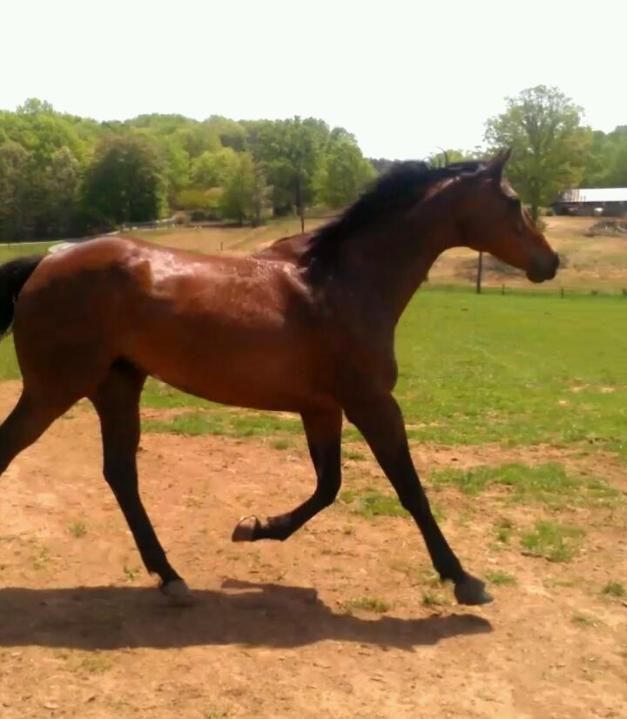 Posted via Mobile Device
In the long run, it will probably be cheaper to get an x-ray and then employ proper treatment than trying a treatment that might or might not work. Not to mention, it would also save time so you're not constantly second-guessing.
---
Learning never stops
Thanks! I'm following the suggestion of my vet since I have zero experience with this kind of thing. I agree with you, though! She needs her feet done asap, but I won't be able to get x rays done until after her next farrier visit. Should I stick with what we've been doing with her feet so as not to change anything?
Posted via Mobile Device
Green Broke
Join Date: Jan 2010
Location: south of nowhere, north of nothing
Posts: 4,643
• Horses:
6
Take it from experience (my mare got navicular in ALL FOUR FEET at the same time) getting the x-rays done will help in the long run. And if you can get your farrier and vet together to look at them and decide how to remedy it it will maybe save you a butt-ton of money.