So close yet so far
---
So I've had Ella for four and a half years and we've had our fair share of ups and downs. Last summer I was finally almost ready to take the leap and get on when she went through a fence.

10 months in bandages many tears and wondering if it's all worth it so finally in october we started working again. Had some good sessions in the last few weeks. Lena wants her to cope with her own energy before I get on. Last few sessions we've managed this beautifully. Gallop halt walk etc.

I was told yesterday that we're about ready. Lena was gonna run her through a pressure test today and if she passed it was get on time. As I said earlier I've been waiting 4 and a half years!

All last night I was slightly manic. Going from WEEEE I GET TO RIDE MA PONEH to being sensible and knowing she has bad days and that it might or might not happen.

Driving out today I gave a little sigh as the gale force winds blew me around. Funnily enough I didnt feel like finally backing her in high winds. So thought I'd run through ground work PERFECT she didn't think the wind was anything. Meanwhile I'm being blown around! Probably could have gotten on but without Lena there not going to happen.

Don't you love the way they always prove you wrong! When I thought I was getting on the wind, then I expected her to play up PERFECT!

I know I've waited four and a half years suppose another few days won't hurt.
Posted via Mobile Device
Frustration is the name of the game with horse ownership! Hopefully you will get the chance to ride soon.
The time will come, but glad she's changing for the better!
I feel for you, that is really frustrating, I hope you can get on her soon
WE DID IT -dances-

Only had a short ride she's a little stiff from not wearing boots yesterday.

Lovely emergency stops nice little walk. Fine with me getting up and down. Had a lovely consistent walk just following Lena. Little hesitant to move off alone but we got there.

Pics will come tonight when I get to my computer
Posted via Mobile Device
Congratulations!!! Wooo I knew your time would come! :)
Congrats!! Must be extremely exciting for you :) I'm looking forward to seeing some pictures!
I Have Piccies!!! thankfully one of my students was around to take them.
As you can see all smooth. hopefully the legs are a bit better today. All the galloping and HQ yeilds seems to have made her stiff.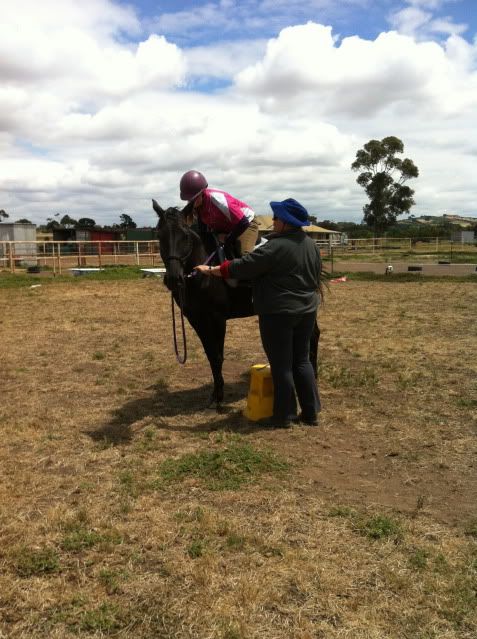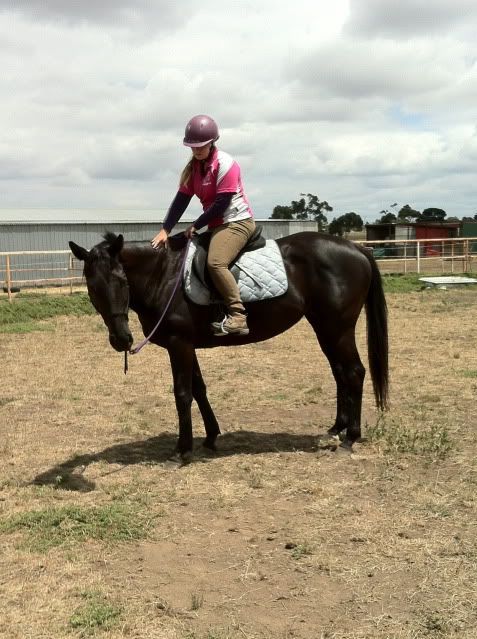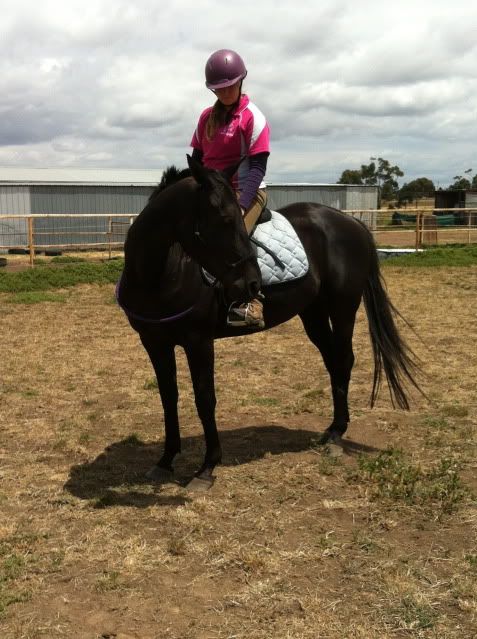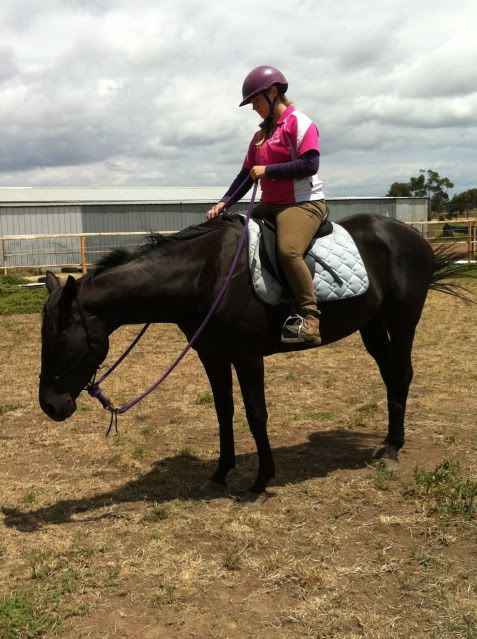 Amazing!! You look so great on her! :) She seems so comfortable, as do you.

Here's to more riding in the future with each other !!
she's only the second I've started so ive got 2 months of holidays left to consolidate her. but looking at taking her pre season hunting if she's up to it