So excited!
---
I have been going around and around on a bunch of big decisions in my life recently, and I can finally say that things are settling down the way I'd hoped. Which leads me to...
My new boy is getting dropped off this weekend! I am so freaking excited. I'll be leasing him for the time being but I could buy him at any point if I wanted to. I just have this *really* good feeling about him; we clicked when I went out to ride him. He's very silly, inquisitive and energetic, and seems to be really people oriented. I'm just so happy to have found a guy like this; I think we're going to teach one another a lot. Plus, he's gorgeous. The only picture I have doesn't do him justice. I didn't take my camera when I went out to see him the first time, because I thought it would be a jinx.
I'm also just so excited to be riding in a community again. I've leased two horses in my adult life and both were in more secluded settings. I still don't know many people in the area and what better way than through horses?
Without further ado, introducing Blaze. He's a 15.3 QH/Appy/TB gelding. His mane and forelock are so gorgeous; I wish this picture showed them better.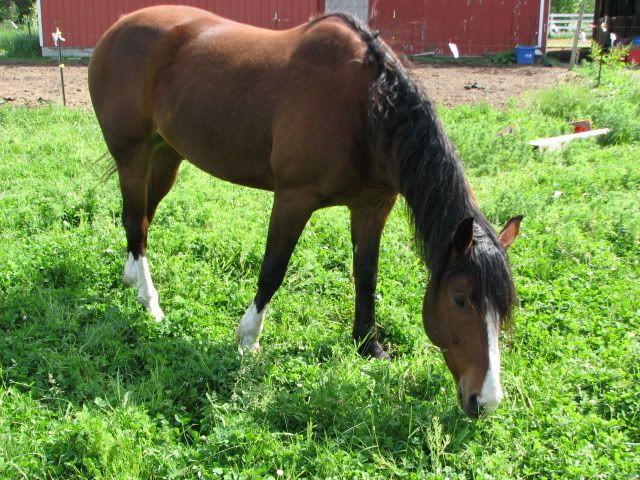 Aww he is stunning. I bet you're so excited, there will be no sleep for you the next few nights. I'm so pleased for you Missy!
When you get him take more pics for us wont you? And keep us updated!

Congrats!
Thanks so much meggymoo! :) I really like his owner, she's very maternal and kind, and I know she really likes me as well.

I'm definitely a little nervous because I've never leased a horse off-farm before, so I'm new to introducing horses to a new place and all the other joys of "ownership", but I can't wait to start working with him and developing a relationship. He has a very kind eye.
Aw, congrats!
He's gorgeous...can't wait for more piccies! Love his coloring.
---
Ride more, worry less.
Congratulations! It was a long road for you. I'm glad you finally got one that makes you smile.
---
I'm not arguing with you, I'm just explaining why I'm right.

Nothing sucks more than that moment during an argument when you realize you're wrong.

It's not always what you say but what they hear.

Congrats Missy! He is just GORGEOUS!

Good luck and keep us posted!
jeeze.....everyones gettin new ponies!! good luck!
---
A picture from last night! I picked up his saddle, bridle and saddle pads, but I need to track down a full cheek snaffle and some grooming tools.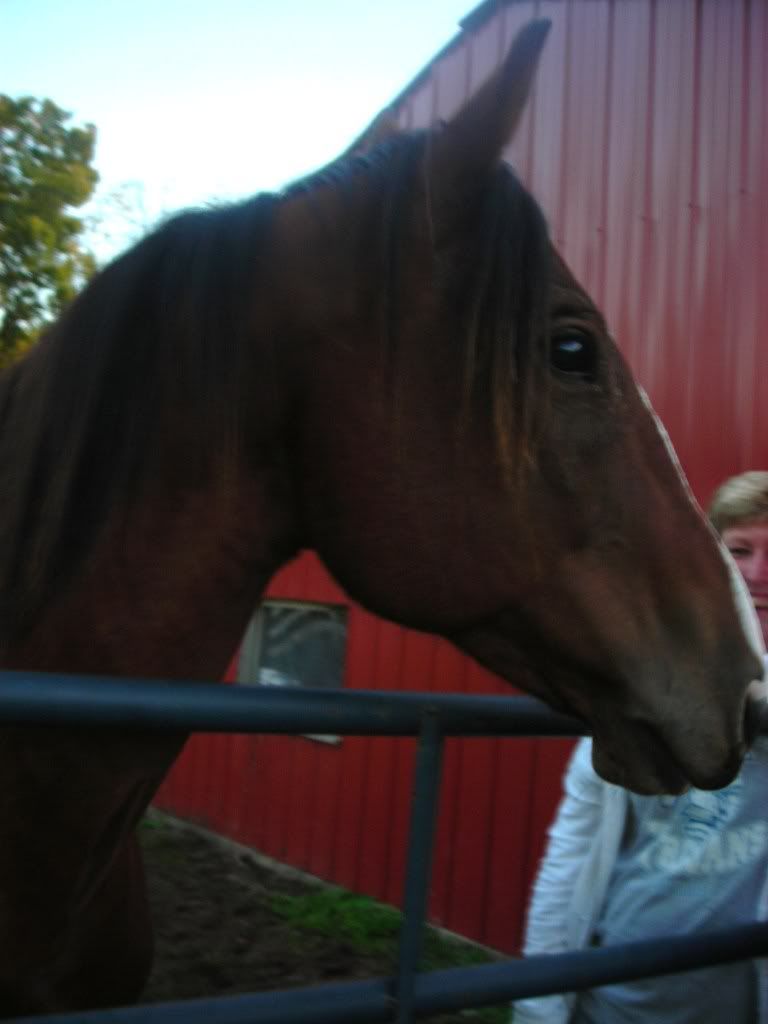 Aww he's lovely!
We want more pics, please!!!
I agree, more pics!!!!! Congrats!! He is beautiful, I'm so glad things worked out for you!!
---
"'For I know the plans I have for you,' declares the Lord. 'Plans to prosper you and not to harm you, plans to give you a hope and a future'" ~ Jeremiah 29:11