I took more last night but it was getting really dark and they're pretty poor quality, but here you go. I'll get more after he's dropped off; promise.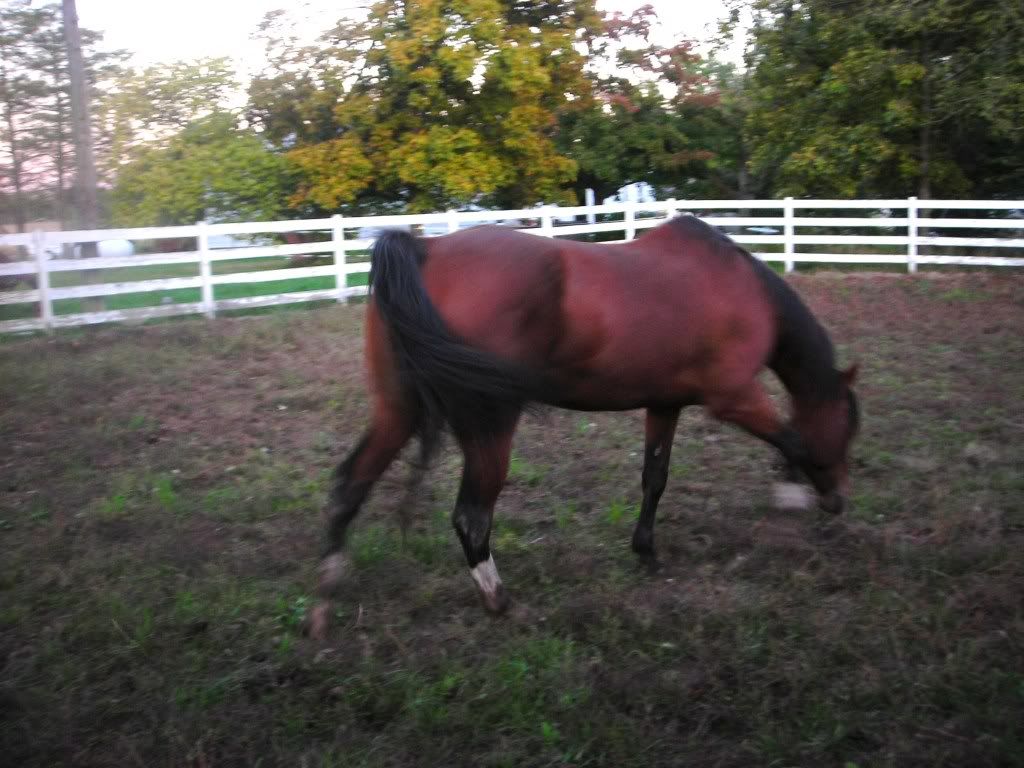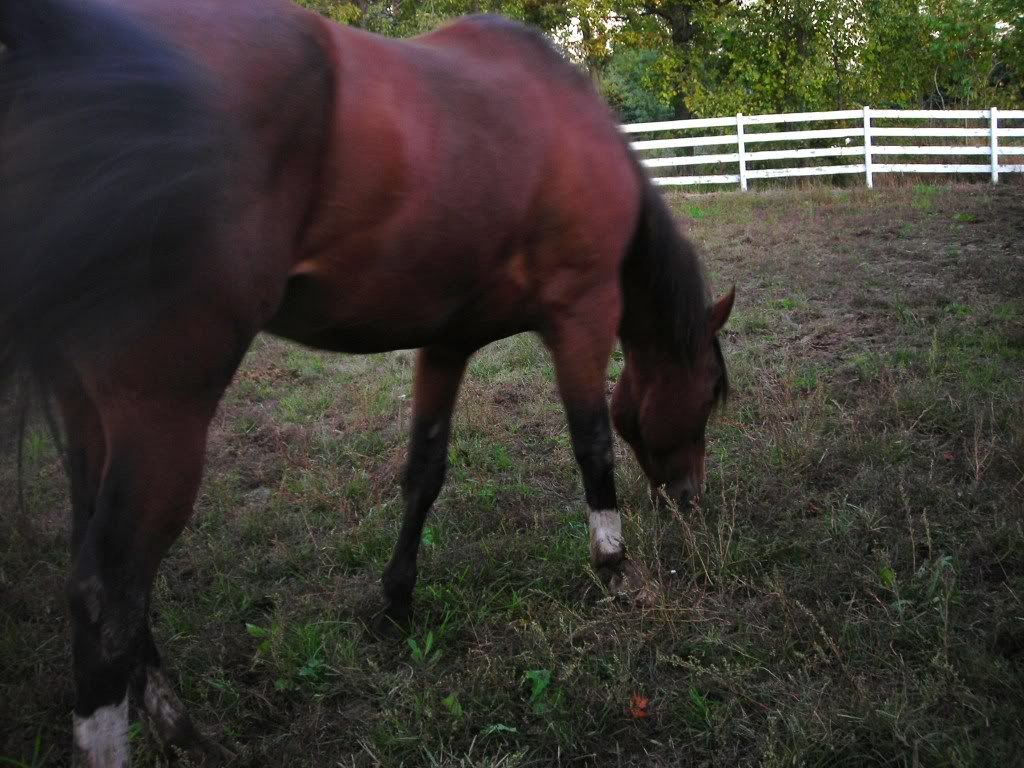 It was pretty comical (and this is going to sound so mean); he was racing around the pasture because he wanted to get to his gelding buddies, and he totally wiped out and fell down! He did it gracefully and we checked him out to make sure he wasn't hurt, but it was totally something my Coonhound would do.
Aww Missy he's gorgeous. Bet you cant wait to have him home! Make sure you provide us with loads of pics when you do!