Some horse show crafty things, pics
---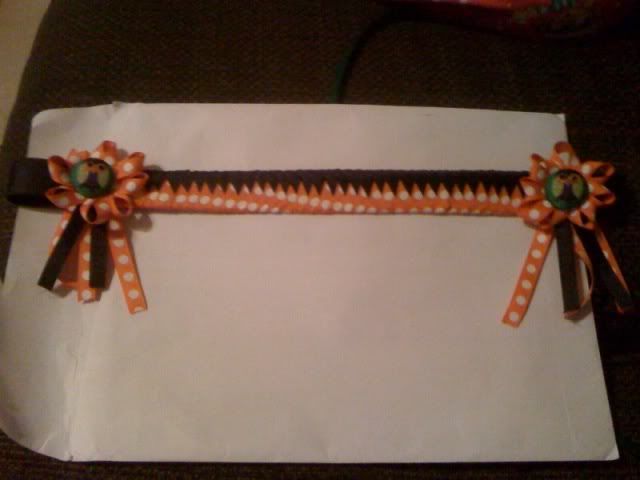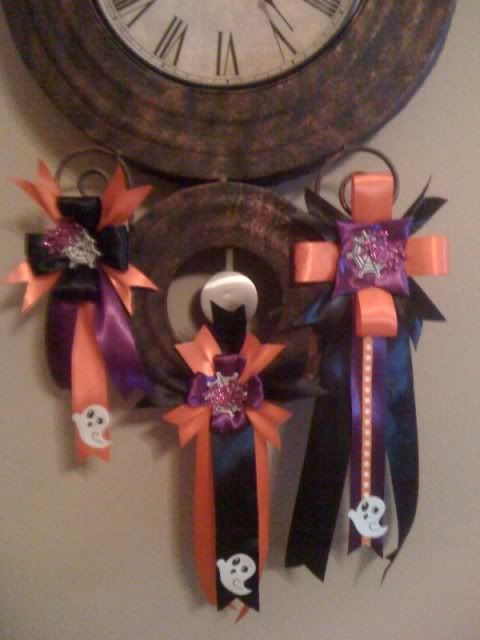 We have a show this weekend that the horsey daughter is attending in the jumper division...and I suggested and organized a costume contest. So...in the spirit of things I have made the prize ribbons and a ribbon browband for the girls as prizes. I'll also be making goodie bags for each horse and girl who is entered, just couldn't make a handmade ribbon for each and there wasn't time to buy special ones. Hope you like. Thanks for looking.*
Posted via Mobile Device
Sorry if the pics are big, I loaded from phone to photobucket, then did it all on my notepad and loaded from there all using my phone as my computer is down. Thanks again.
Posted via Mobile Device
Green Broke
Join Date: Aug 2010
Location: Southwestern Ontario, Canada
Posts: 3,324
• Horses: 0
Love them!
Posted via Mobile Device
How creative!
I love the ribbons. They are VERY unique. I would be pleased to win one.
---
Sometimes I wrestle with my demons.
Sometimes we just snuggle.
Beautiful =) I'd love to win one as well.
Thanks!! Hubby says he hopes the daughter wins one, I say, if she doesn't I'll make her one!!
Made candy bags, now to make some horsey goody bags.
Posted via Mobile Device
Those are REALLY great, the girls will love them I am sure!
Very creative and festive.
---
LOVE them! I made ribbons once too, but mine aren't nearly as good as yours. They're all lopsided
.
Thanks!!
Posted via Mobile Device