Sometimes the unexpected happens...
---
There was a barn fire about 10 minutes up the highway from where Denny's boarded.
I'm not sure how it started, though I suspect lightening. The entire barn and arena is burned to the ground.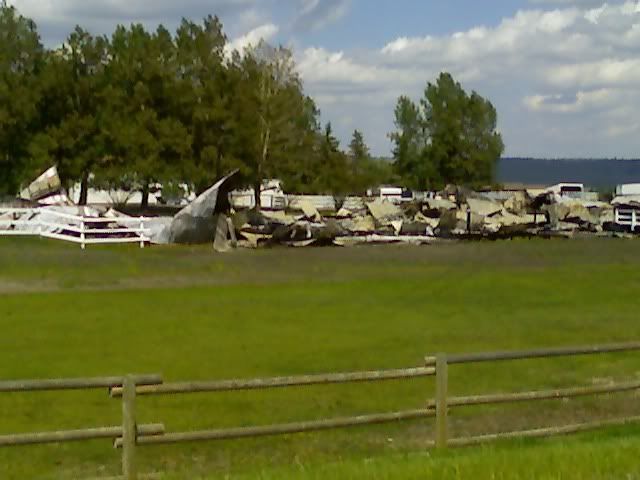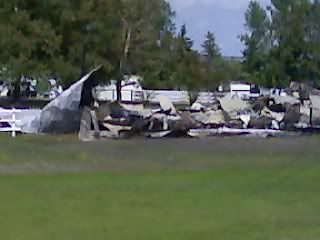 I am unsure of what happened to the horses; if anyone knows any information I would really like to hear it.
---
The lovely images above provided by CVLC Photography cvlphotography.com
Wow. That is so scary. I hope the horses made it out.
Sorry about the terrible quality... they're cellphone pics and my hands were shaking really badly at the sight of such damage.
---
The lovely images above provided by CVLC Photography cvlphotography.com
Oh, that's terrible. I hope all the horses got out okay. :O
---
Always remember that feeling of looking at a big, open country over the ears of a good horse, seeing a new trail unwind ahead of you, and that ever-spectacular view from the top of the ridge!!! Follow my training blog:
http://robertsontraining.blogspot.com/
Horrible. I've known of two barn fires, both of which led to 15 or so horse deaths. I hope no horses, other animals, or humans were harmed in this fire.

(The fires I mentioned were supposedly started by cigarettes. Don't smoke at the stable, no matter how careful you think you are being. It isn't worth it.)
That is incredible
I really feel sorry for these poor people and horse owners. Waw I am speechless
wow that is really scary to see (shivers)
So scary! I hope the horses are all ok!
---
♞ Horse Crazy. ☀ Animal Lover. ☺Jeremy Renner Obsessed. ✇ Photo Taker. ♫ Country Music Listener.
♥ Erotic Romance Reader. ✯ Witch.
Omigosh. Wouldn't it be horrible to drive up to that? Gosh, I can't even imagine it.
Just an update - no horses were hurt, and the cause of the fire is still unknown.

---
The lovely images above provided by CVLC Photography cvlphotography.com