I have a granddaughter of Storm Cat.
I honestly don't see anything out of the ordinary from her being an OTTB.
I was told she was unpredictable when I got her, vut the only thing she's really done wrong was kick (not her fault, old owners) and occasionally bolt if we canter in a track-like setting (apparently down the highway this previous time D: ).
She's not all that high energy either unless she isn't turned out or on alfalfa.
Posted via Mobile Device
Quote:
Is it even possible to have a thread about Storm Cat and not have pics?!?!?!? My heart skipped a beat just seeing his name ... *sigh*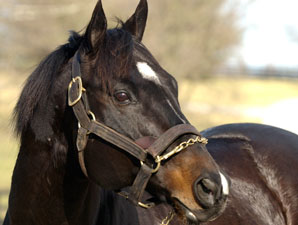 Mr. Super Sire himself.....
haha Texas Gal! He is pretty dang handsome that is for sure :) My heart skipped beats when I originally looked up Whiskey's sire, Giant's Causeway.
My boy looks nothing like either of them (except he got the red hair and blaze and stockings from his dad), but I think that is because he still needs time to come into his own. I am hoping now that he's getting some TLC I will discover he is a late bloomer.
And thank you HF friends! I knew you would all deliver. Best place in the world to find out about horses
I have the pleasure of working with an amazing mare
Stormy Linda Horse Pedigree
. No more firey than the average ottb, she has an incredible mind and is a lovely ride, A+ trail horse, very talented and athletic. She is in foal for 2014 to Luxembourg for a foal destined for the track. As far as I'm concerned, the world needs more horses as sane as her, and her foals would excel in jumping, eventing, endurance, and many other disciplines.
Its incredible to me that a 5 year old mare can have 30 days training after coming off the track and be one of the most consistent, reliable, sane trail horses on the farm. You can leave her for 2 months, then just hop on and go.
one from the winter, on the right:
and trail riding: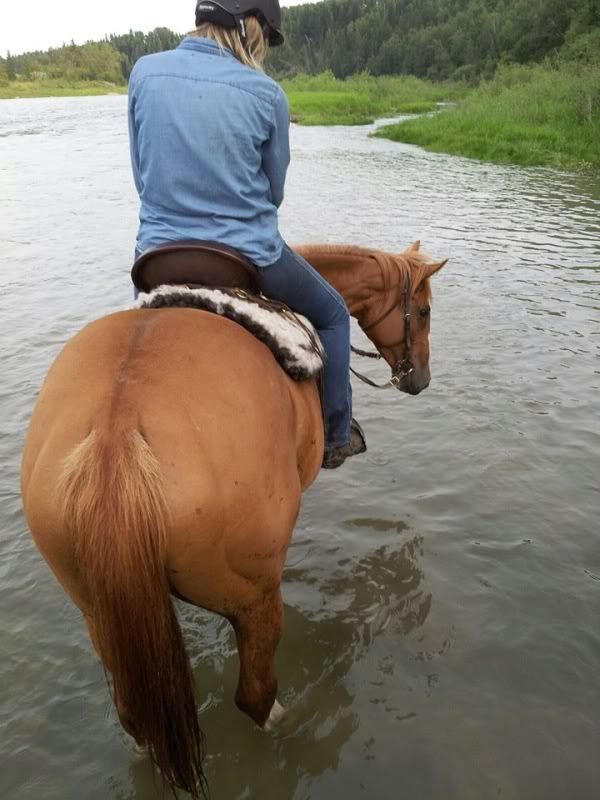 Stallion Temperament: Acquired or hereditary? | Sporting Post
This is a good article on just this type of thing.
I can tell you though that there are certain lines that can be worse to deal with. Even from birth too. Genetics plays a part as does handling.
I worked TB's 8 years and there were some that were just....peculiar.
---
Horses make me a better person.
I have nothing to add to this thread other than:

Holy built horse! But absolutely gorgeous, along with Giant's Causeway.
---
"And somewhere in the northwoods darkness a creature walks upright. And the best advice you may ever get is: Don't go out at night..."