Thank you
I was beyond happy! If I remember correctly he had only done a horse once before but he is a true artist! Research research research is the key, it took me over 6 months to find him but it was worth it :)
Here are the pictures he did the tattoo from: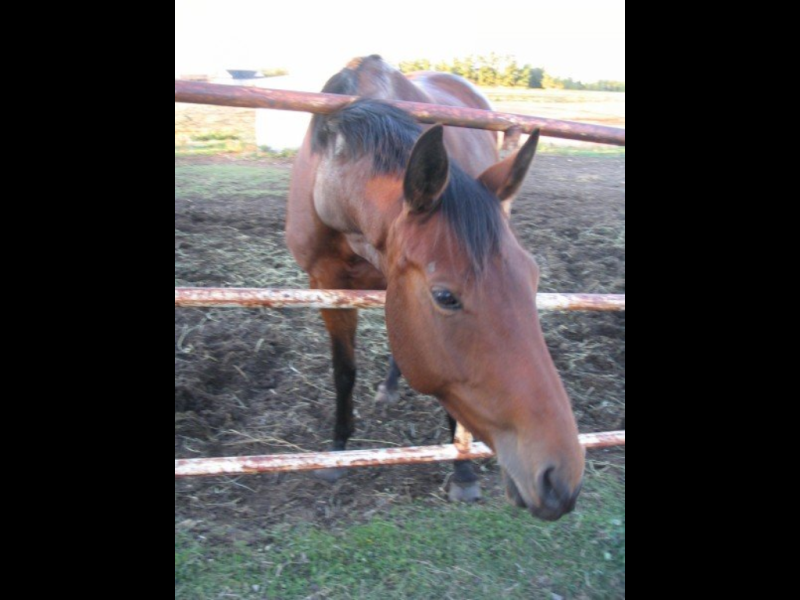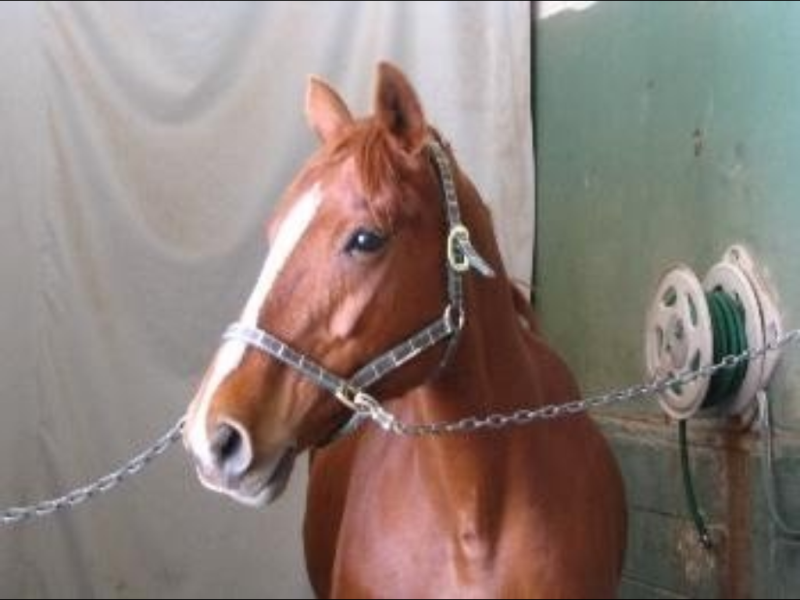 As you can see he did some flipping around removing halter/ cross ties,made the ugly metal fence into a nice wooden one and a nice background.
JumpForJoy, that tattoo is just stunning! I've never seen one that well done before.
Sion: thanks so much :) The artist is Craig Fenrick, he is now in Saskatoon, SK, Canada, amazing black and grey realistic artist, if I ever got another portrait/realistic then I would def go back to him even if it's a long drive now :-p
I'm on the East Coast of Canada...maybe I'll have to do a road trip up to SK. ;) I can visit my dad's home town! Lol
Haha yes he would be well worth the trip
I live in Alberta and I drive back to my home town in BC to get my tattoos done. Just got back last week with a new one on my back. I have 8 tattoos and not one of them took more than an hour till I got this one. So I quit after 4 hours and need to go back for only another hour but I couldnt sit any more :( I was so mad
Every element of the tattoo has a meaning. The shamrock and the rose are for each of my grandmothers.... One is irish and one is the others name was Rose. The snake and spider are two elements of my life that saved me during a dark time. I no longer keep spiders and tarantulas, but do still have one snake.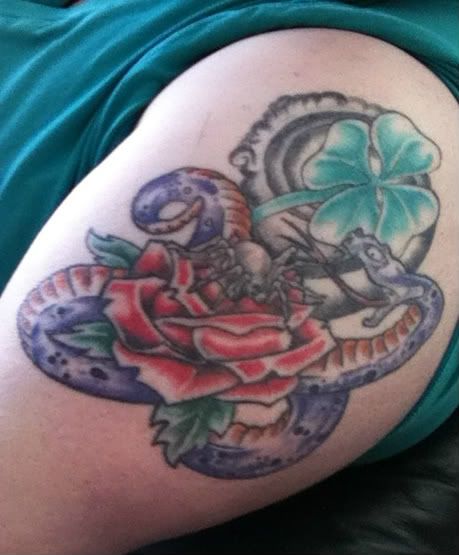 My husband is American, meaning my daughter is Dual. So this has a double meaning,. The roman numerals mean '2009' the year my daugher was born (Dec 15) but we were also married Jan 3 of 2009.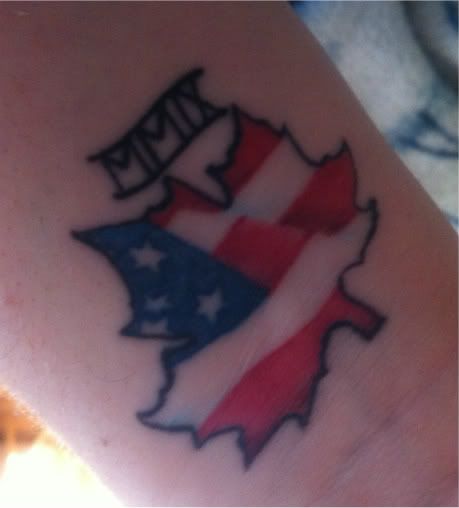 I don't believe in name tattoos, only meanings. There are a few more tattoos planned.
---
Last edited by Lindze; 04-17-2012 at

11:45 AM

.
Ugh i cant the first picture to save turned for the life of me!
Similar Threads
Thread
Thread Starter
Forum
Replies
Last Post
Tattoos

HopalongCassidy

General Off Topic Discussion

3

01-09-2011

05:52 PM

Tattoos?

JumperStride

Horse Talk

30

09-15-2010

11:14 PM

yes tattoos again ;)

my2geldings

General Off Topic Discussion

7

05-11-2008

07:10 PM