I must set some people straight ...

It's not the HENS that were ugly ... I have very pretty hens...
Thantyou DB, I am very glad that he has found a forever home as well.

As for him not being the last, I can guarentee that you're right ;) in fact...he isn't the first either. More like the 23rd XD

Over the past five years or so we've found/nursed back to health, and rehomed 10 cats, 6 dogs (including the two new guys), a rabbit, a chicken (on our suburban street of all things!), a parakeet, and a whole tub full of PREGNANT hamsters that someone dumped on our door step >.>

there must be a neon sign saying "SUCKER LIVES HERE. LOOK PITIFUL AND THEY'LL FEED YOU AND LOVE YOU FOREVER"
---
Everyone in your life is meant to
be in your journey, but not all of
them are meant to stay till the end.
I know how you feel - there are only two animals out of some 25 creatures (a dozen of them are chickens...LOL) that I actually paid money for...
You guys stay warm and dry. We got some serious rain here today - a big downpour this morning, and drizzle all day long. It feels like hunker down near a roaring fire type weather. But not me - I'm going to a 80's dress up Zumba party this eve, so I no doubt will be warm enough. I am trying to go Madonna/Lucky Star??!! Yes, I know, it is a bit much for a mother of a 13 yr old and a two yr old - what can I say? I had a very conservative childhood so I'm just now getting a chance to live it up.
So far so good - my oldest isn't too embarassed to be around me in public YET ....hahaha! But I think my days are numbered....
Picture2.jpg
haha, I love it ClippityClop! No serious rain here, but lots of cold drizzling. Hopefully it holds off...we have our last weekend of Pumpkin Patch (our annual fundraiser to provide hay over the winter at our non profit therapy center) tomorrow!
Everyone else- Are you doing any sort of costume parties/halloween dress up type things (or are your kids)? You should show me ;) I just love the costumes.
Here is mine. I'm a very typical range-bred, lives-in-a-barn Country Bumpkin! It even won me a prize of 'most Texan' at a party...$10 gift certificate to Panera Bread!
I'm sort of embarressed to admit that 95% of this costume is stuff that I wear regularely...but I got the overall dress at the Thrift store XD 5 buck costume, baby!
its sideways, sorry!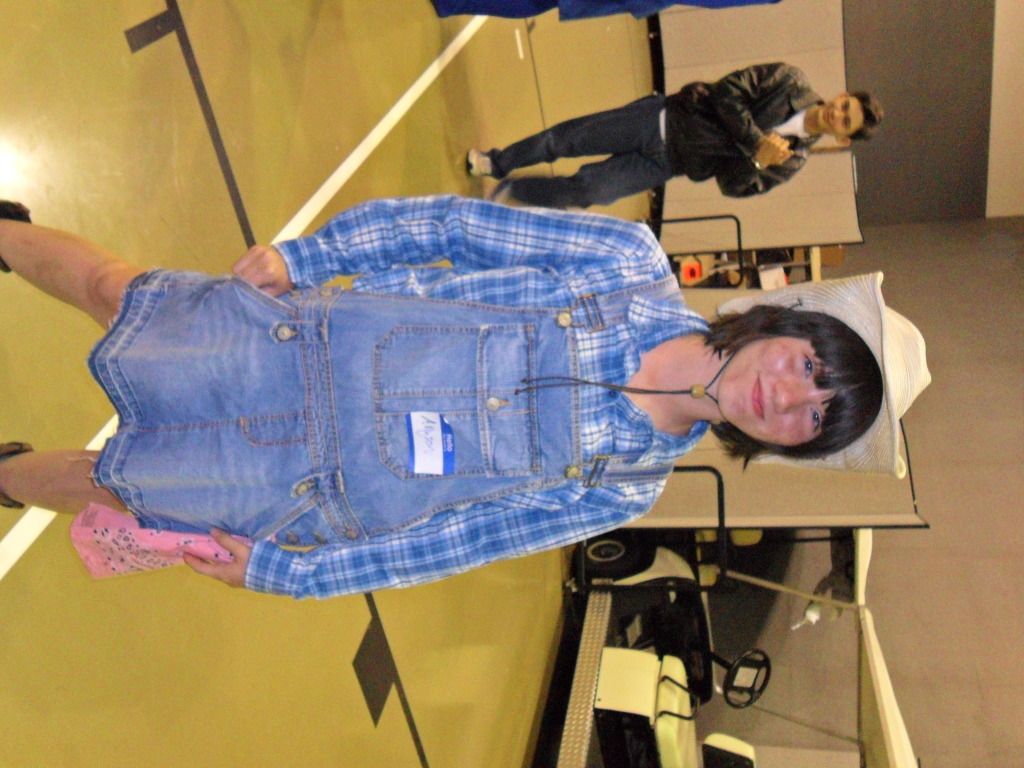 but hey, its way better than LAST years...again, made from stuff around the house.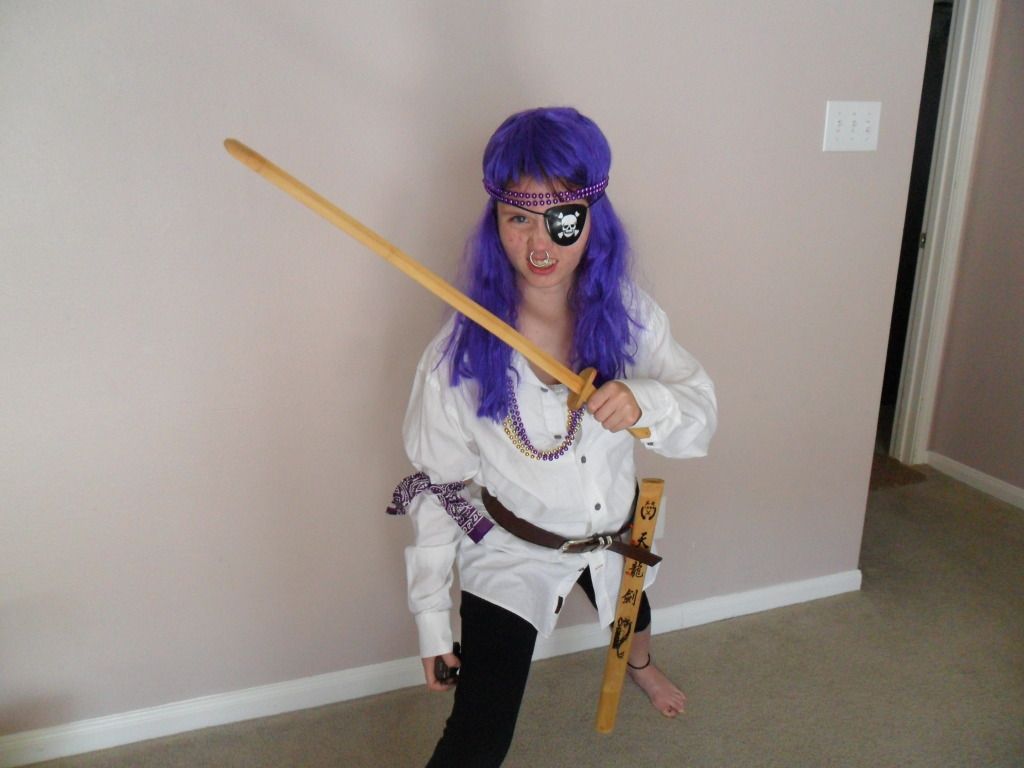 ---
Everyone in your life is meant to
be in your journey, but not all of
them are meant to stay till the end.
HAHA! I love the overall skirt outfit the best! They don't make those anymore - not at least where I can find them long enough - the ones I do find are about 16 inches above my knee - that is too short for me!!
I have a pair of overalls I've been wearing for at least 15 years. The rest of the world doesn't know what they are missing!
Overalls are essential to life.
They are! Extremely comfortable and durable ;D

I'm pretty sure that the overall dress would be 16 inches above my knees if it were my size...I wear 12/14s in little girls (4'11, oh yeah xD) and this is a size 15 in womens XD but come on. They're overalls. Very adjustable!
---
Everyone in your life is meant to
be in your journey, but not all of
them are meant to stay till the end.
endiku you look like your 12 in those pictures.
clippityclop yours made me have an 80's flashback.
allow me to confess if I saw a guy wear something in a video on MTV i probably had it.
Yes even the thriller suit and parachute pants. Lots of parachute pants and leather jeans in different colours. WTH was I thinking? Shalom
My parents wouldn't allow parachute pants of any kind, nor would they allow me to get the red leather (even fake leather for that matter) Michael Jackson jacket - or the pants with all of the zippers....
I had three older brothers who were hell raisers. I came along 11 years after the last one and after he moved out and I was the only one left, I guess they were determined to finally put their foot down and make sure I didn't turn out like they did...haha!
So now I'm scarred for life, dressing as Madonna and going to 80's parties with gray in my hair that wasn't dyed or painted in....
Maddonna definetly has some gray so whats the problem? she's still kicking it as the kids say.
Good day to go riding already have once got 2 more horses to ride.
theya re like the energizer bunny just want to keep going and going and going. Shalom