Happy Friday y'all!!! We're headed to Decatur today, my son's Regional powerlifting meet is tomorrow!

Our little Apache had her first real roundpen work this week, she did awesome!! Been bugging DH to do it for a while but that's like talking to a brick wall. She's really starting to shed out and her face is starting to show her true color but I'm not sure if it's sooty or what. There's a chance she may grey out but I don't know so we'll just wait and see!!!
---
"Dream big, Work hard and Have FAITH"
"When my story's told, I hope he'll say well done and welcome home." ~ Templeton Thompson
10 Notable Irish Texans
10.
Matthew McConaughey
- His mother was a McCabe. "McConaughey" is Geilic for "He who plays bongos naked."
(There's a six pack of Guiness - I could just stop now, huh?)
9.
Audie Murphy
- Born to a Murphy and a Killian, Audie Murphy is one of the eight toughest Texan soldiers ever.
8.
John Connally
- former Governor of Texas -
7.
Nolan Ryan
- Irish-American Baseball Hall of Fame
6.
Glenn McCarthy
- put up the Shamrock Hotel in Houston (and generally acted exactly like you'd think a Texas oil wildcatter back then would act)
...... to be continued.
5. Jim McConn - former Houston Mayor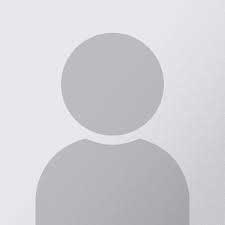 4. Davey O'Brien - Heisman Trophy winner, starred at TCU, All-Pro NFL .. retired to become FBI agent.
3. Farrah Fawcett - (Ohfergawsake -- she's part Irish)
2. Dick Dowling - Born in Ireland .. lead a mostly Irish unit in the Civil War to victory at the Battle of Savine Pass. Prominent bar owner in Houston.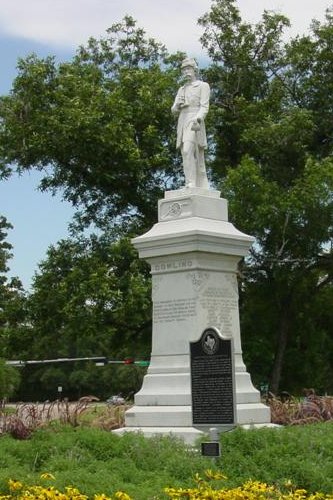 1. Billy Gibbons - You got it ... ZZ Top
WAit Wait - I'm still stuck up there on the first one.................
---
Clippityclop is finally getting to spend some time in the saddle!
We need a day to celebrate myself and my fellow Jews. I am feeling left out. The only pictures Texasgal post with my name attached have some female sanitary products prominently displayed.
Then again my father was not jewish and was infact Half Irish.
If you took the Saint out of the name of this celebration i could see myself having a little fun on that very day. The 17th right? Shalom
Trip to the Grasslands were cut short :( They were doing their "controlled burns" and it got away from them, had to leave. But had great ride yesterday, and a couple today. Wish We could have stayed until Sunday like planned, but.... didn't want to burn up!
Are there any accomodations near the grasslands for people and horses?
I dont do roughing it very well. No tents or bedrolls for me.
I want airconditioning electriciy and indoor plumbing.
roughing it for me is a motel six with a Dennys next door.
I dont admit to ever eating at Dennys. IHOP maybe . depends on who I am disclosing this information to. Shalom
They have a place to park, for RV's with bathroom... other wise, have to get a hotel in Decatur I guess. Let someone your riding with watch your horse. We took my pop up tent. Almost the comfort of home... minus the bathroom... shower, central heat... lol Did have 2 electric heaters, kept it nice.
Here is link to the pics I took, thursday and friday. I was riding my friends new horse, black/white paint. He's a rescue, she just got him, but too afraid to ride. He did really well. He does want to run alot. I figure whoever had him kept him at a run at most times. When the trail was narrow, he was wonderful, didn't try to run at all. He's gaited so it was a nice ride. At one point, we were off the "marked" trail, and riding thru deer trails, he and I both missed the green thorny vines criss crossed thru the trees, and he got tangled up. He didn't move a muscle while we cut the vines away. I don't know how he did it, but the vines were criss crossed above and below his neck, like he just stuck his head thru the hole, and was twisted around his feet. They blended in with the trees/shrubs so well, we both missed them. But, he was quick to tell me they were there any other times. He would stop, and back up if I didnt' see them. As soon as he was free, he walked backwards out of them. I could feel his muscles twitching, but he didn't move a bit! I was proud of him!
LBJ Grasslands | Facebook
Nu - that looks like a great time. Didn't look too cold either!

DBA, I'm in agreement with you - I don't pitch tents anymore. My trailer has ac/heat/electricity and it has to be for a really good cause before I'll go anywhere that doesn't have hookups. I have to have my own place to do my business/shower and I like a soft place to sleep at night. I also like to be able to get away from the bugs. For years and years when I did NATRC I pitched tents in the rain and slop and had to carry and pack stoves and food and all of that - I don't want to ever have to do that again! I just hitch up to my pantry and roll.
---
Clippityclop is finally getting to spend some time in the saddle!