dba .. are you home already?

I'm always careful .. and there's always my guardian angels to fall back on ..

Thanks for the love!

~dw .. conservative .. adopted and loved by dba
What kinda horse should we get my little 7 year old horse. We're going to stop at a livestock auction in one of the upcoming towns. My sister's a bit timid around horses.
Country boy get her a tame one. One that has been around the block so to say.
good luck. Shalom
Hi everyone! I just found the board (doing a search for Cushing's) and wanted to add that I live in San Antonio!
Thanks db.

We ended up getting her an 11 year old strawberry roan Quarter horse who's very calm.
Rain!
Posted via Mobile Device
I dont know if I'm thrilled about this storm. Something about it makes me nervous, and I'm usually not bothered at all by storms.
Teen Forum Moderator
Join Date: Dec 2010
Location: South East Texas
Posts: 7,157
• Horses:
2
Same here Duren. There something strange about it. I've been watching it build up all day and the clouds are looking very, very strange :/
Today has been a very hectic one for me, though! Treating rain rot on two horses who've somehow gotten it fairly severely and sterilizing everything that I used, having the vet out to put our beloved Puddy down to rest forever, then just happening to glance over at the boys pen and noticing that one of our mini geldings somehow managed to gash his leg open and was pouring blood (thankfully vet was still here. Ten stitches later we're all fixed up, just very sore), and working with a very cranky, very hot 10-month pregnate mare xD I suppose the weather just suits how our luck has gone.
A friend of mine did get quite a pretty picture of Sour-the-blimp though, and I thought I'd share it with you. Obviously its editing, but I thought it was cute.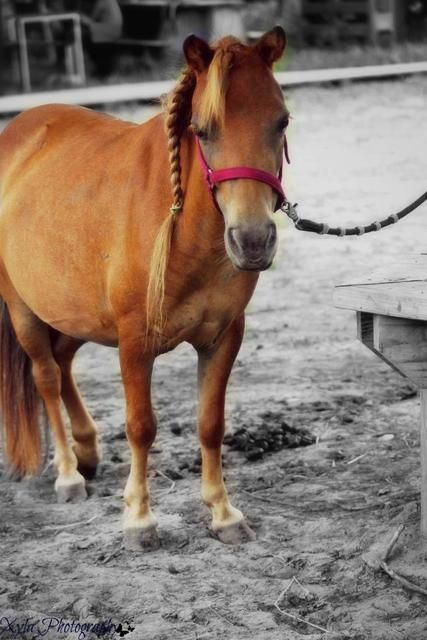 ---
Everyone in your life is meant to
be in your journey, but not all of
them are meant to stay till the end.
Sorry to hear all that endiku. Hope your week gets better!
It was pouring rain in my area! The clouds began to roll in and looked quite odd! Then suddenly the heavens opened up.