KenTUCKy Derby day tomorrow. Hopefully I'll find a channel with all day coverage and just immerse myself in pretty horses, hats, and back stories...
I want to go to the Derby just so I could have an excuse to wear a ridiculously large hat for a day.
cyn .. you can do that ANY day! lol
Ohhhhhhhh, in fact.... I think we should all buy large floppy hats for the meet-n-greet....
Large floppy hats: Check!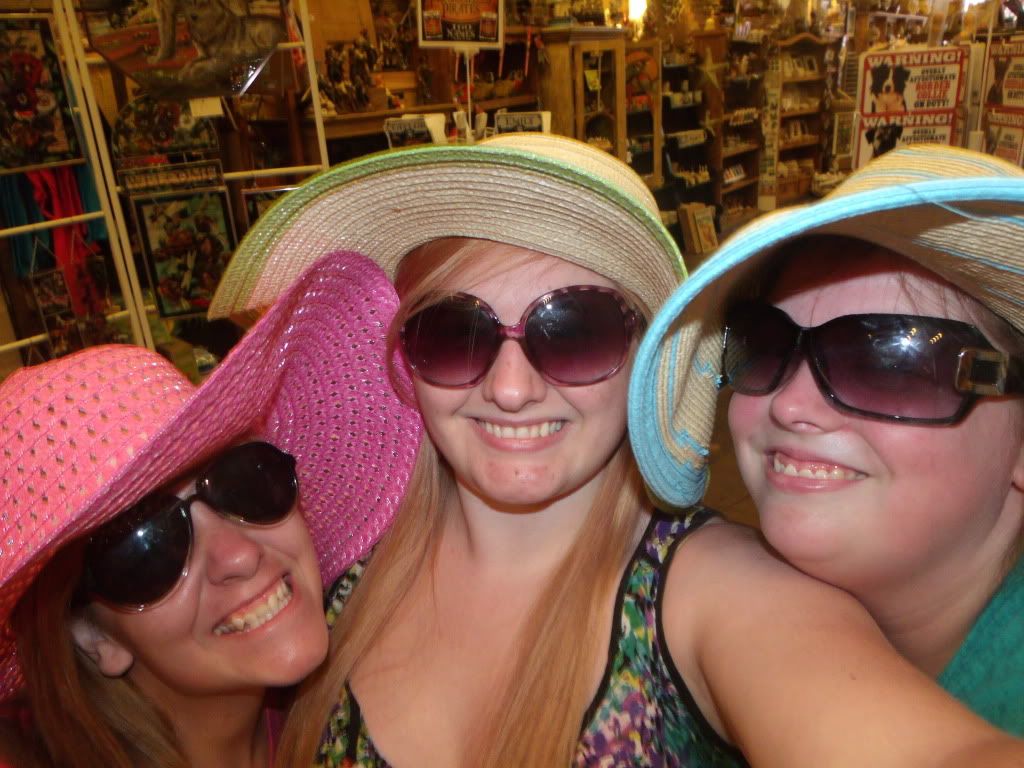 This is when we went down to Galveston for my birthday last year. I'm in the middle! :)
And another fun photo!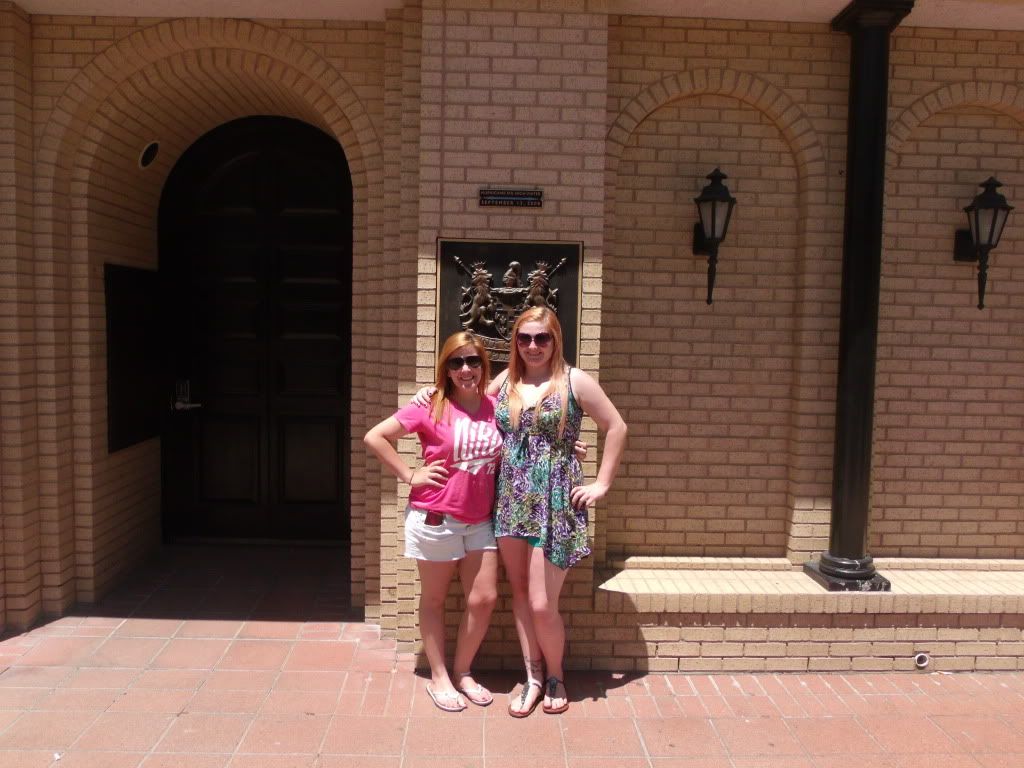 The rectangular plaque above us with the blue strip shows the water line after Hurricane Ike. Mind you, the curb is also a good foot tall. I'm 5'5'' for reference. This was on The Strand right by the Sea Wall.
---
There on the tips of fair fresh flowers feedeth he; How joyous his neigh,
there in the midst of sacred pollen hidden, all hidden he; how joyous his neigh
I tried to buy a big floppy hat last summer but I chickened out, lol. Now, if it's required attire for our meet & greet, I'll have a good excuse ;)

Speaking of said M&G, did we pin down a date?? A one day event (rather than going somewhere) is about all I can do, as I will be coming solo. Sadly, neither fiance nor my son have been afflicted with horse fever.
DBA, what kind of big floppy hat are you going to wear?? and WW?
Kayella, you managed to really creep me out! I will never, ever visit page 512 again, and anyone scared of spiders should not go there!
I cant wear floppy hats... They hate me... Hahahaha
Posted via Mobile Device
OMG tbj

"I MUST ride english"
"I CAN'T wear a floppy hat"

I see a trend here... hehehe