It was a great place! I hadn't heard of it 'till recently, one of the boarders at the barn where I keep my horse has been out there a few times and he mentioned it to my friend and I. The trails are dirt or grass, wide, have no dangerous holes, and they are cleared well in the more wooded areas. We spent the whole morning riding and would've probably spent more time out there if we didn't have to get back to the barn by early afternoon.

I didn't see anything to indicate that there is camping anywhere on the park. There is lots of room for trailer parking, hitching rails, and water for horses. We didn't venture into the area with the walking path around the pond, so I don't really know what's over there. We just parked, unloaded, saddled, and headed straight out onto the trails.

My friend's horse is a big 'ol Shire mare. I'm sure we look hilarious when we both go out riding, her on her massive Shire and me on my teeny tiny little Quarter Horse. :P
Happy Friday my fellow Texans!
Posted via Mobile Device
Happy Friday, guys!! I'm back in CO... School has started... But I wanted to pop my little head in and say hello! <3 Miss y'all ;)
Lindsay, how long are the trails? does it say how many miles? It doesn't say it on the site. Want to decide if it's worth the 2 hr drive for my friends and I go go up for the day, since there isn't camping.... Looks like a great place
Nu, the site says it's currently only 4 miles of trails - probably not worth the long drive JUST to ride, but worth it if you get to hang out with your DFW area friends ;)
Yearling
Join Date: Nov 2009
Location: I was born in Germany, raised in Texas.
Posts: 824
• Horses:
5
Hello
---
Well hello all, apparently I should introduce myself. My name is Rachel, and I am the owner of the oversized child on the previous page. I have been active on HF for a while now, but mostly on the driving forum and occasionally colors and genetics pages. I too live in Dallas and board out in Seagoville. River, the Shire, is currently my only horse. She just turned 7 years old and is, at present, 6.5 months pregnant. When I purchased her in February she was quite underweight and exposed to a stallion. She is now green to both cart and saddle; takes both without a fuss but definitely needs more experience and fine tuning. Between weight gain, increasing heat, and brewing baby training is going a bit slow as we try not to over stress the poor dear. She's a trouper though and I am definitely happy with her.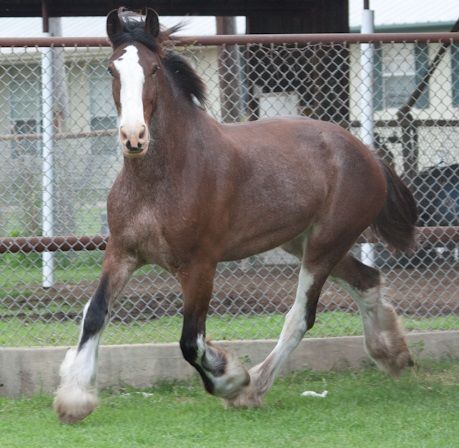 I am currently in the market for a second horse. I enjoy eventing and combined driving, neither of which River is designed to actively compete in. Until such time comes to pass I enjoy my weekly lessons and tooling around on the big kid. I spend my weekdays working in genetics research and drive horse carriages in downtown Dallas most Saturday nights. This is my carraige partner, Tejas, with his owner.
Welcome sg, your girl is gorgeous!
Posted via Mobile Device
Welcome, Southern! What a lovely horse you have. I'm in Dallas & board in Cedar Hill :)
Quote:
Lindsay, how long are the trails? does it say how many miles? It doesn't say it on the site. Want to decide if it's worth the 2 hr drive for my friends and I go go up for the day, since there isn't camping.... Looks like a great place
Cynical is right, the site references 4 miles of trails. On Google Earth, it looks like there are trails that continue along the Trinity, but we didn't have a chance to do more exploration on horseback. Maybe next time!
Quote:
"Ewwwwwwwww, she rode us this morning. Get it off, get it offfffff!!!!!!"
Lol! This is great :)