Is there a way to find a picture of his sire and dam?
---
I was just curious if there is a way to find pictures of my geldings sire and dam. My horses name is Top Of The Moon Flash and his sire is Top Of The Moon and his dam is Flashy Snowgirl all of them registered with APHA. Its just out of curiosity...I was told he looked nearly IDENTICAL to his sire.

I have yet to transfer him into my name because I just don't have the extra money laying around right now to do so...but eventually I'm going to become a member of the APHA and transfer him into my name. So I can't really explore their webpage.
---
Last edited by shellybean; 09-30-2013 at

10:31 AM

.
Sure is!
You could contact your horse's breeder, maybe they can help you with a picture of his mom. For other ancestors, Google is your friend for now.
I know this is an old thread but I found a picture of his sire! They look very similar...except flip flopped (and sire is bay, Apollo is sorrel). According to his previous owner, the sire had the same facial marking as Apollo on the other side of his face too. Though I can't find any pictures online to compare to.
I have a folder of papers from his previous (and only) owner and I was flipping through them and came across a copy of his sires pedigree with his photo on the back! I still don't have a photo of the dam...but I emailed his previous owner asking for baby pics so maybe his mom will be in a few of them! I asked him yesterday and he said he would have his wife email them over to me, but she hasn't yet so I'll just have to be patient and try not to be annoying to them ;) lol
His sire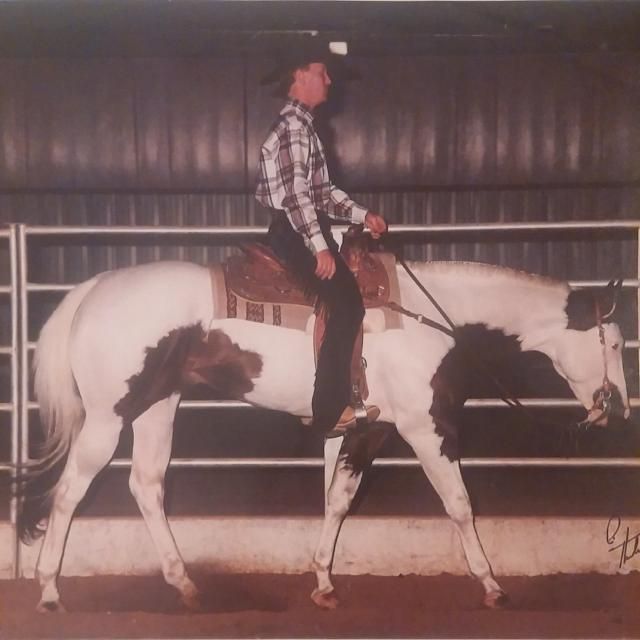 Apollo