I'm not too sure about a mare... I have all geldings and am a bit afraid to upset the balance, lol. I could give it a try for the right mare, though!
Posted via Mobile Device
I can't bring a mare on the property. I have a gelding who thinks he's Studly Muffinpants, and will pester the girls until they're in heat. Then he mounts and does the deed. No, he's not a crypt, just a nasty little bugger!
---
You want the truth? You can't HANDLE the truth!
My Arab gelding was a stallion for 17 years and my QH gelding has a tendency to fall in love with mares and morph from sweet to demon spawn. Of course, the only mare I had with them was a mean, nasty thing I had in for training.
Posted via Mobile Device
baha. There's a big ol' TB gelding at my barn (my friend's horse actually) and he is thoroughly convinced he is a stud. He chases the mares around all the time. The mare that's for sale is his girlfriend. haha
---
One man's wrong lead is another man's counter canter.
"Adjust Your Pleasure"
2006 Medicine Hat Paint Gelding
Super Moderator
Join Date: May 2012
Location: CT USA an English transplant
Posts: 24,942
• Horses:
3
I have 2 mares that dont know they are mares - kept with geldings no bother, two that you can tell are in season but Ok with it and one thats been on Regu-mate this summer - no geldings here but she was driving the mares and herself mad with her flirty behaviour. I'd think she would be OK kept with nice mannered geldings while she was on this - not rude boys like the one Speed Racer has!!!!
---
One man's wrong lead is another man's counter canter.
"Adjust Your Pleasure"
2006 Medicine Hat Paint Gelding
My QH fell in love with the mare I had in for training and she was in heat the WHOLE time. She kept backing up to him and he had NO idea what to do. We had the vet out for spring coggins, etc. and I made the mistake of catching the QH first. The Arab, who had been kept at bay by the lovestruck QH, moved in and knew EXACTLY what to do. I was pretty red faced as I apologized to the vet for the chaos! LOL!
Quote:
Originally Posted by
ShannonSevenfold
View Post
Thanks! Wow, he is pretty!
What do you guys think of this one? 7 years old: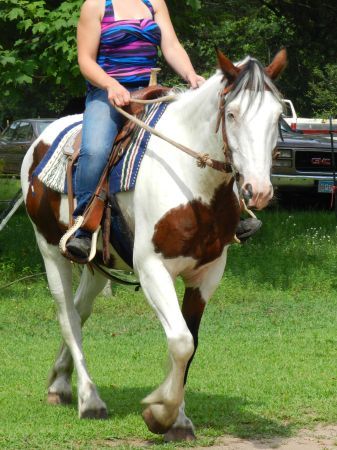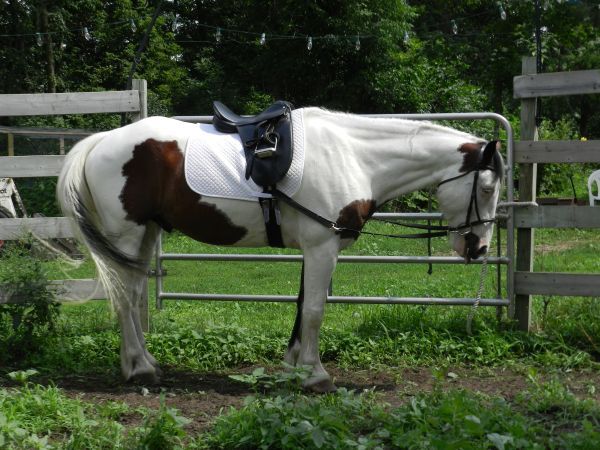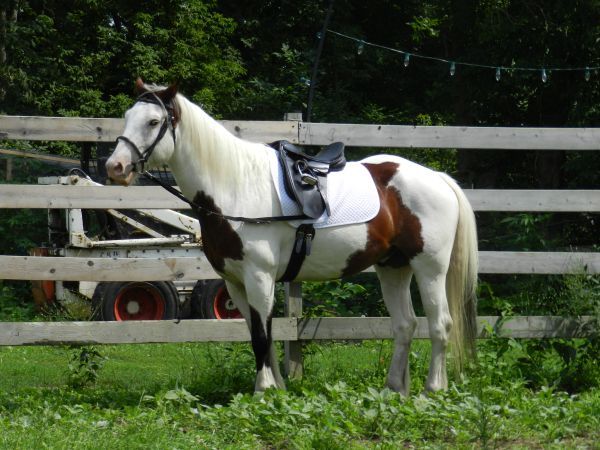 If im not mistaken, he has a swirl halfway down his neck....call me crazy, but I'd for sure check him out! The Bedouins say horses with this swirl, in both sides if the neck, are definite keepers.
I had 3 of those...all three of them extra special!