thoughts on Eddie's pedigree please
---
hey all,
i'll start off by stating that i know next to nothing about quarterhorse pedigrees. i just know i see 'Doc' 'Lena' 'Peppy' 'Poco', etc in a lot of them.
I was just wondering how much reining/cow horse blood there is in my Eddie's pedigree, and whether or not his lineage looks good or not. i know i see a fair bit of line breeding in it, but i'm not educated enough to know when that is a good or bad thing.
thanks.
Eddie's pedigree:
Topline Royaleo Quarter Horse
I see reining on the top side, cutting & halter on the bottom.

Sometimes the best thing to do is to try a little bit of everything and see which your horse is best at and enjoys the most. They'll work harder for you when they have a job they like.

You never know, he might be good at whatever task you put him too. Back in the day they wanted horses who could do it all not just specialize in one thing.

As long as your horse is healthy in mind and body then there's no need to worry about line breeding. His isn't that bad anyway, I've seen way worse.
---
Horses make me a better person.
he was a reining horse (minimal showing that ended 2 years ago), but now that i am leasing him he is learning english. i dabble in a little dressage, a little jumping (will teach Eddie upon approval from his owner that i can jump him), trail riding, western pleasure (not the peanut rolling show type! lol), etc. this winter he will learn to ground drive and i hope to find a harness and cart some day. so he is destined to be an all around type horse for sure!
i will try for conformation shots today. been meaning to, just haven't gotten around to it. been too busy riding and trying to get him back in shape.
here is a shot of him i got earlier in my lease, the day after he came to my barn. i know, it isn't a proper conformation shot, but it is a good unobstructed full Eddie shot, just to give you an idea of what he looks like.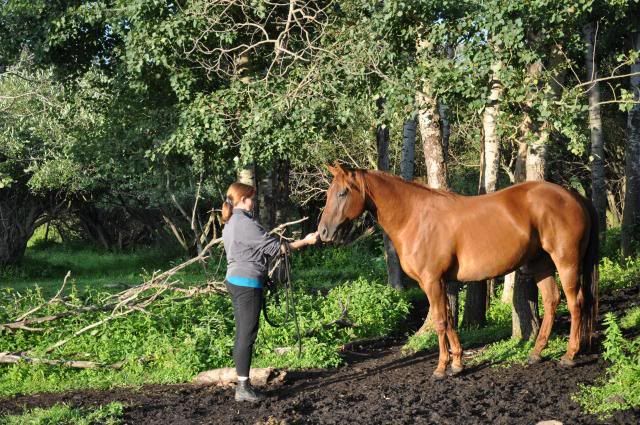 got some proper confo shots. well, as good as my mediocre photography skills allow, lol.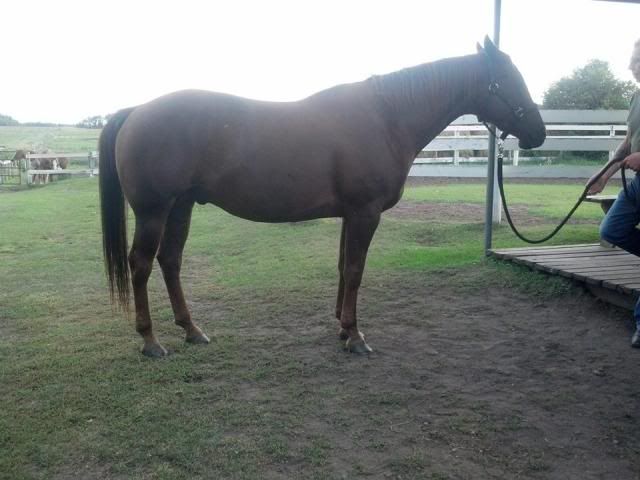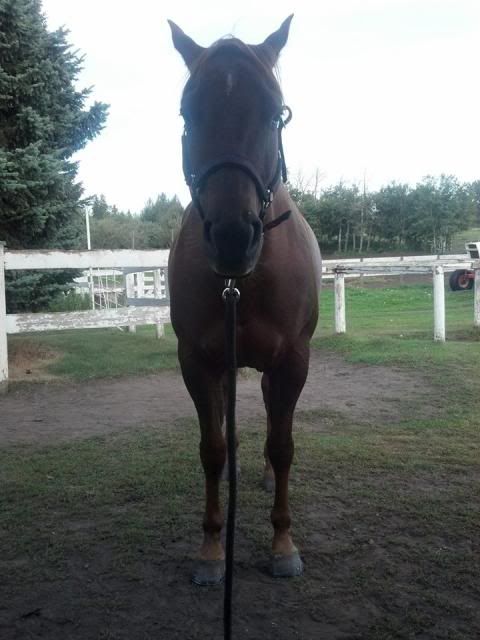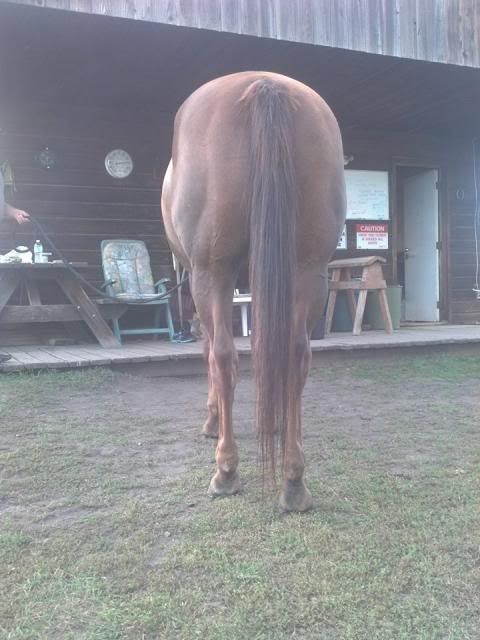 don't mind Eddie's grass belly........ i wish i had time daily to make saddle blankets wet! alas, work and being a single mom tends to get in the way of that...
---
Last edited by EdmontonHorseGal; 09-06-2013 at

05:47 PM

.