update on my Clydesdale & 9 month old QH colt- pic heavy
---
I have no posted in a while, I think the last time I posted was when I first got my lil baby colt "cowboy" I got his reg. app. and found out he was born june 2nd one week before my birthday. since I posted last he has grown quite a bit!
when the weather started warming up a little I started to teach him how to lunge! he caught on very quick and is doing great on that.
I have also been saddling him up for him to get used to it. he has lunged once with saddle.
I have also been thinking of trying to grow out a long mane on him and the clydesdale. I need to buy one of those horse hoods to keep them from rubbing the braids I put in.
anyways here are some pictures of then the past month or so!
prepping and braiding-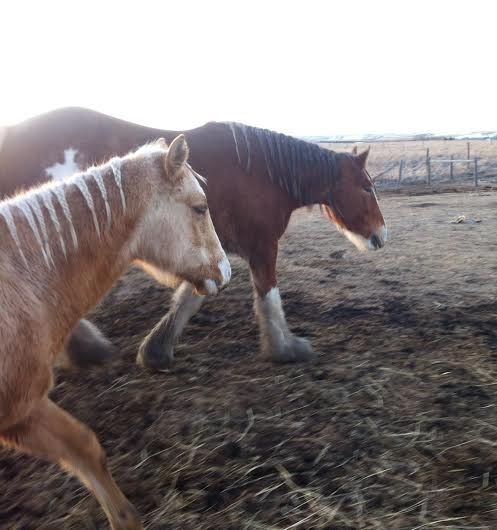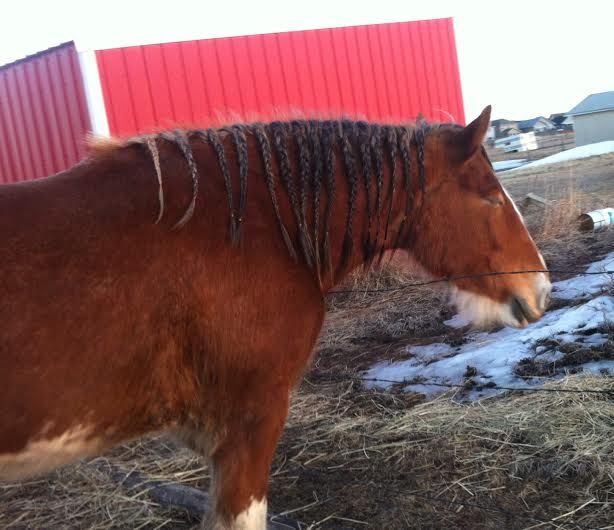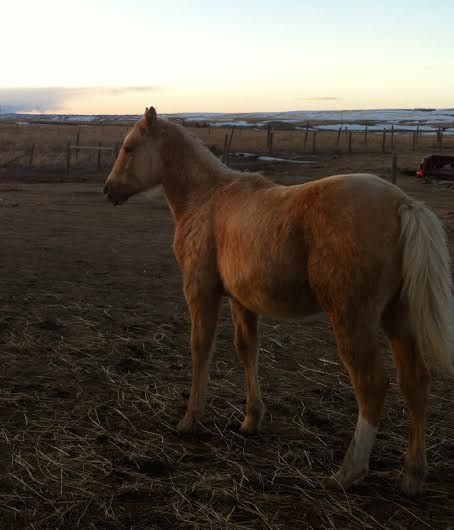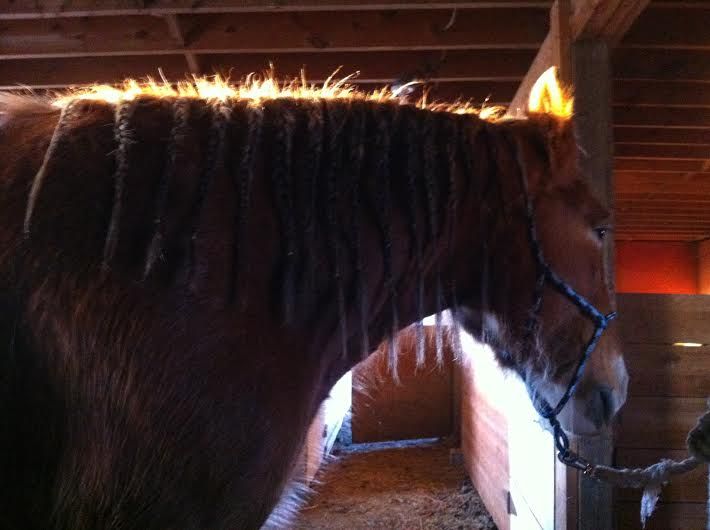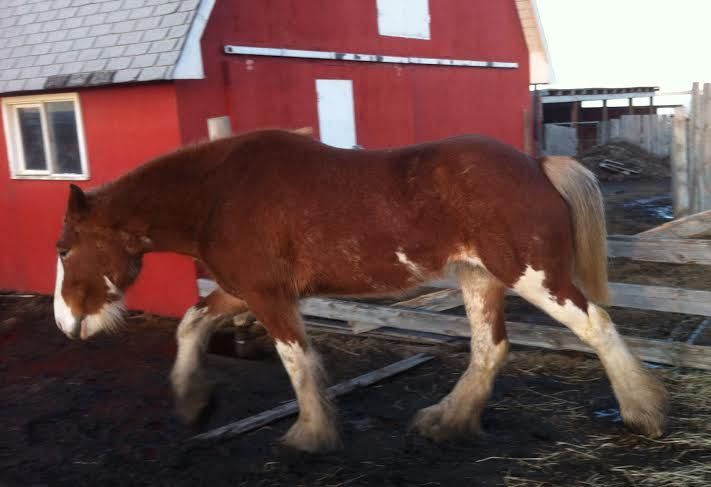 new tack! bareback saddle pad-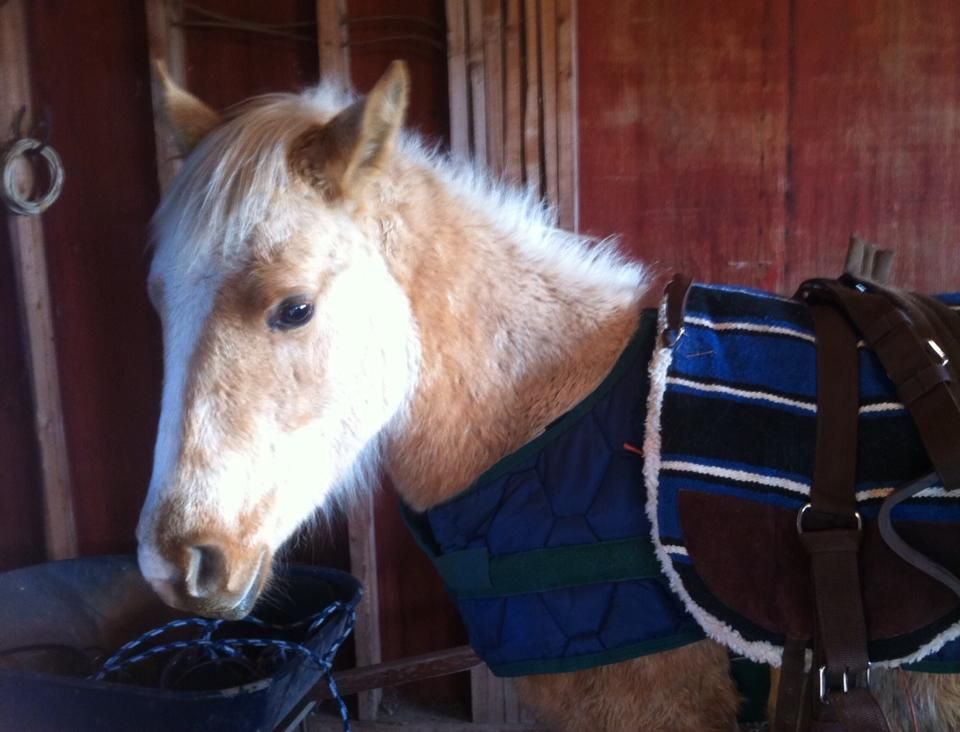 4th training session for lunging-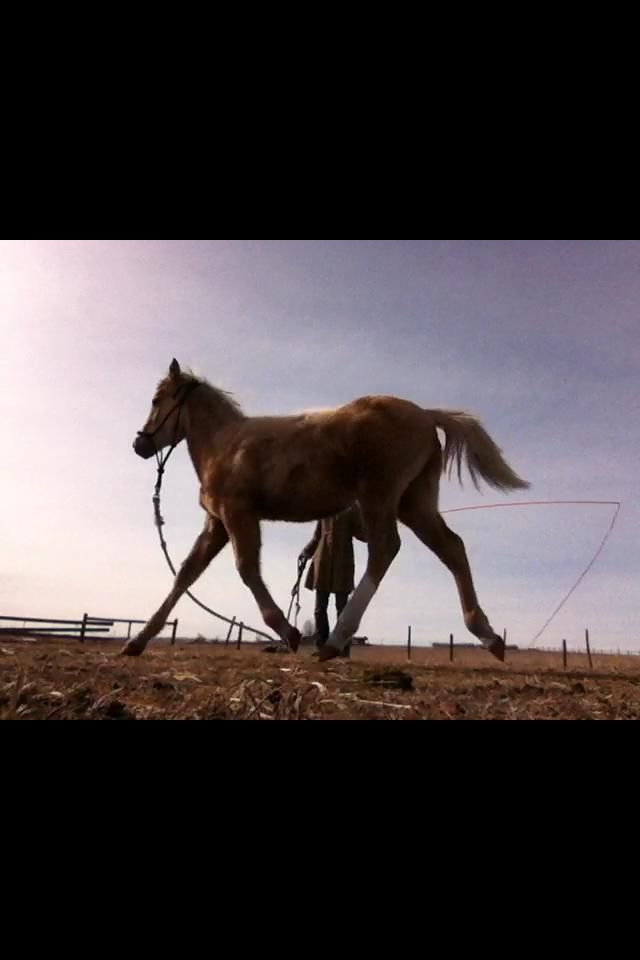 18 yr old helper riding koda the clyde-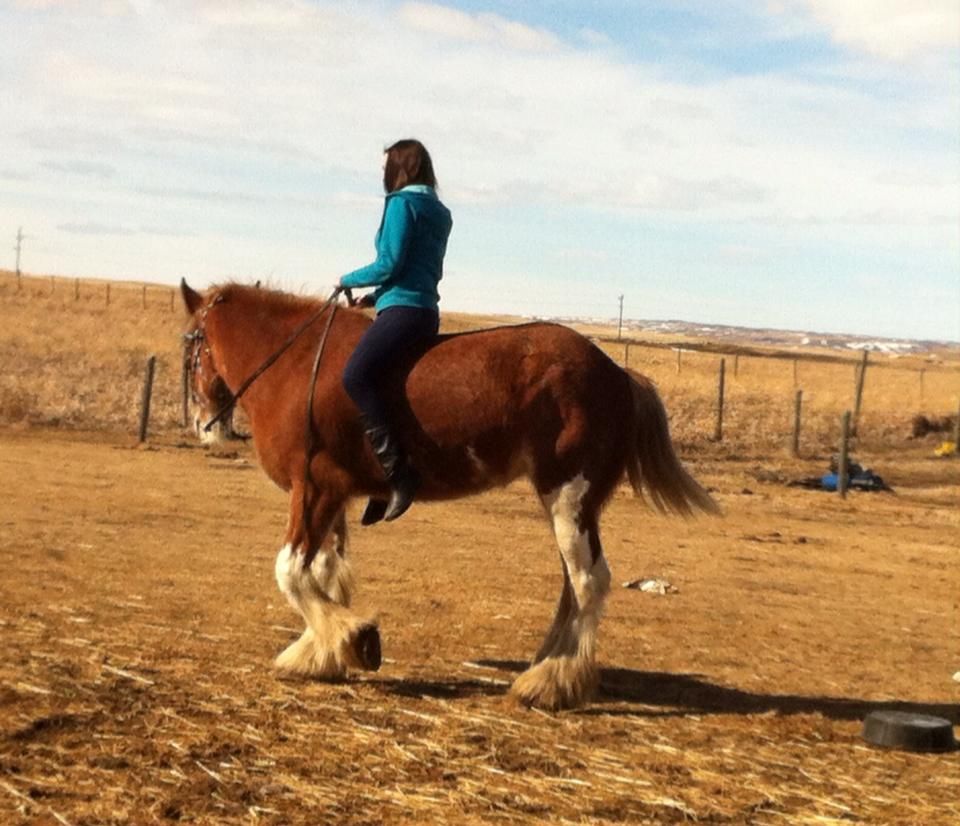 cowboys first walk out of the pasture!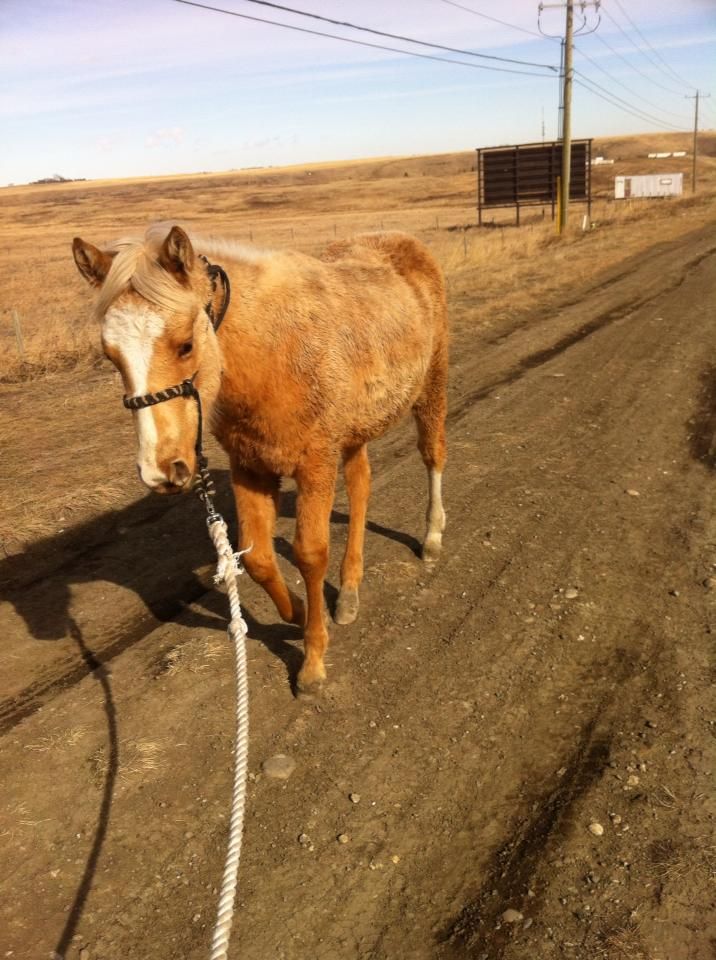 To grow out a mane honestly I stay away from braiding, I make sure I use a good shampoo, and really rinse it well when I'm done. Make sure you get all the dirt, soap, dander out of their manes, and then invest in a good anti itch cream, or lotion if they are really itching, or if it's just that they are trying to reach food on the other side of a fence, or say hi to other horses, maybe you can put up some plastic so they can't stick their heads out. I got a neck cover for one of my horses once, and it never worked. I wasn't about to leave a halter on 24/7, and every time they put their heads down, the neck cover rode up, and exposed most of their manes, it would twist as they rolled, so I wouldn't spend the money on one personally. I'd just make sure it's washed really well once a week or once every two weeks, and if they are itchy, put something on to calm the itch. I love the clyde, he's very pretty, and of course who can't help but love the babies! Cowboy's ears are sooooo fuzzy!
Green Broke
Join Date: Jan 2010
Location: south of nowhere, north of nothing
Posts: 4,643
• Horses:
6
Oh hay! He was born on my birthday! Lol. He's absolutely adorable.

And that Clyde....*drool*
So cute! Thanks for the update!
---
The sensitivity of the internet baffles me.
thanks for the info on growing hair! yes it makes it hard to bath them up here in canada :( our first warm day of the season it is on my to do list though :) i try to brush them gently and keep them clean but its hard when they are turned out into 20 acres.

yes the fence is barb wire to my dismay. hopefully our new farm will have a nice fence. and if I am lucky a heated barn. :)

cowboy has quite the winter coat on him he just started shedding.
we have had a very cold and long winter and its still here we just had a snow storm.