Vehicle with built in horse trailer
---
I have seen one vehicle like this in a picture, and if I come across it again, I'll post it. Has anyone ever heard of or seen one of these? I'm thinking of something like an RV - a drivable vehicle that has living quarters (horse trailer-like interior).

Other than that one picture, I have never seen or heard of anything like it. In my opinion, it looks like it would be easier to drive and safer for the horse (no chance of it coming disconnected from the main vehicle). Is there a safety issue with something like that? If so, what is it? If not, where do I buy one? Haha.
Posted via Mobile Device
Banned
Join Date: Apr 2013
Location: American now in the Dominican Republic
Posts: 383
• Horses:
4
Quote:
I have seen one vehicle like this in a picture, and if I come across it again, I'll post it. Has anyone ever heard of or seen one of these? I'm thinking of something like an RV - a drivable vehicle that has living quarters (horse trailer-like interior).

Other than that one picture, I have never seen or heard of anything like it. In my opinion, it looks like it would be easier to drive and safer for the horse (no chance of it coming disconnected from the main vehicle). Is there a safety issue with something like that? If so, what is it? If not, where do I buy one? Haha.
Posted via Mobile Device
You can Google horse motor home and find all sorts of things..... that I can not afford. Not even the fuel to fill up the tank. lol. But lots of fun to look.
STX Motorhomes - Stephex
They're also called horseboxes or horsevans.
Posted via Mobile Device
That's interesting :P as for the stx moterhomes - it says things like six horse, two bed, bathroom, ect. Does that mean it will hold six horses plus living quarters, or one or the other? I don't see how it could have enough space for both. The pictures are a bit confusinf.
Posted via Mobile Device
They do have living/ sleep quarters for people as well as horse quarters. But they would be super pricey.
Quote:
I'll take that one
I have that one.
on my bucket list
---
I am Second
Born Once, Die Twice. Born Twice, Die Once.
Green Broke
Join Date: Oct 2010
Location: Some times Llanelian - North wales, sometimes Hull in East Yorkshire (UK)
Posts: 3,679
• Horses:
5
I have one, they are very common over here in the UK as trailers are limited to 3.5ton by law unless you have a separate license (and your car is built to pull more than 3.5 ton which very few are).
This is mine.
It is stalled for 3 large horses, has a full living, so shower, loo, cooker, fridge, sink. 1 permanant double bed and the seating folds out into a second double bed.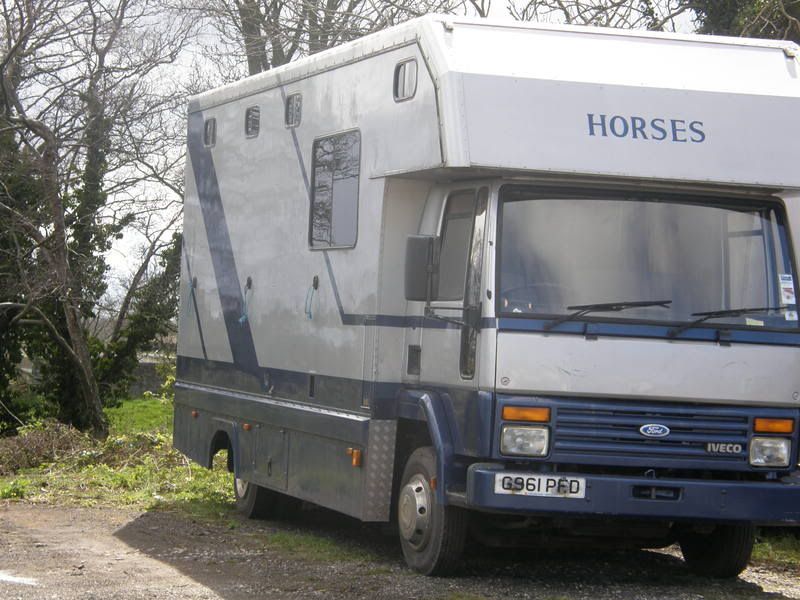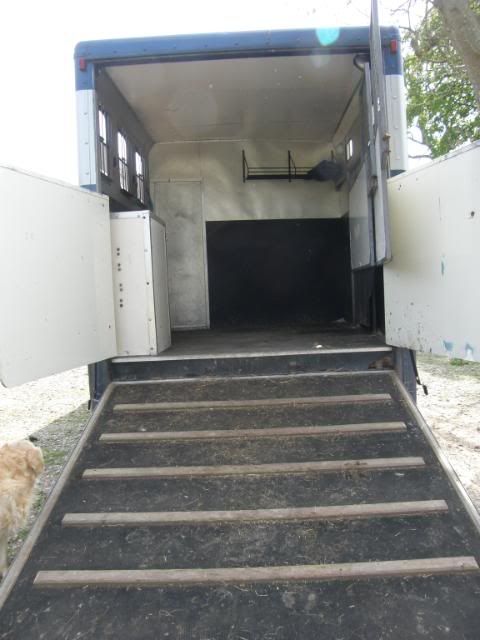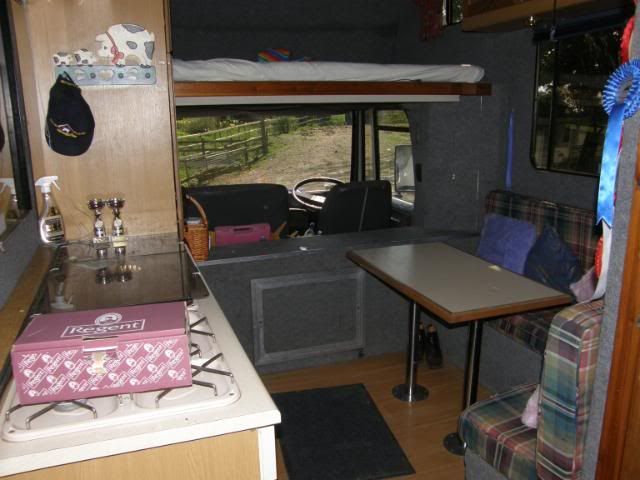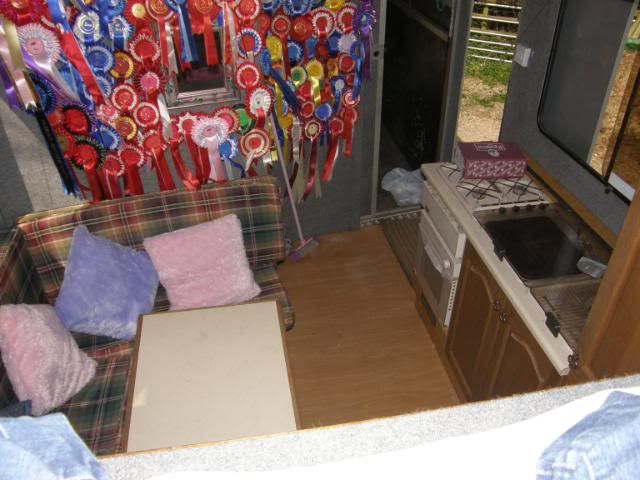 Over here you can pick up a cheap horse box second hand from about £2000, but they vary in price right up to £500,000.
Mine cost £10,000
---
RIDE your horse FORWARDS and keep him STRAIGHT


Roadyy! I didn't see the fine print the first time LOL

That's so cool! What if the horses are moving around? Do you feel it more than you would in a gooseneck or bumper pull?