Weanling colt instead of yearling filly...
---
I have been posting recently about the two yearling Shetlands I was planning on getting. I'm still getting the yearling colt, but the seller's husband vetoed the idea of selling the filly. I do have the option of getting a weanling colt instead, for basically just the cost of getting him to me.
Basically, my plan for these ponies is to eventually train them for lead line, perhaps driving, and I'd like to do some halter showing as well.
What do you guys think of him?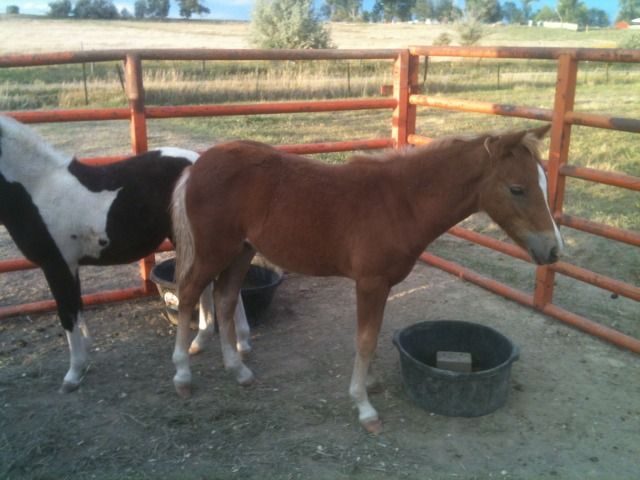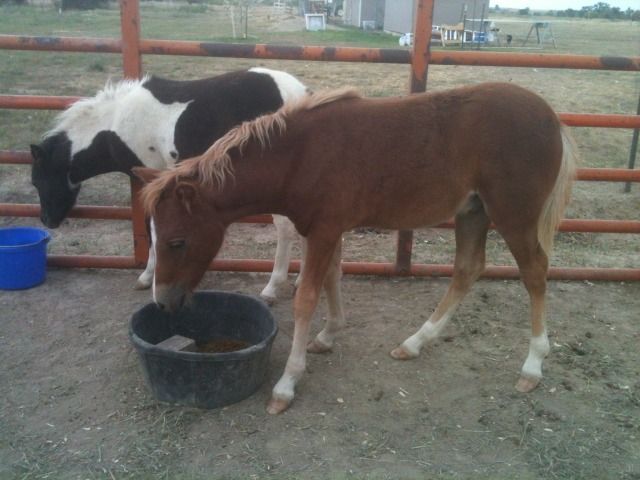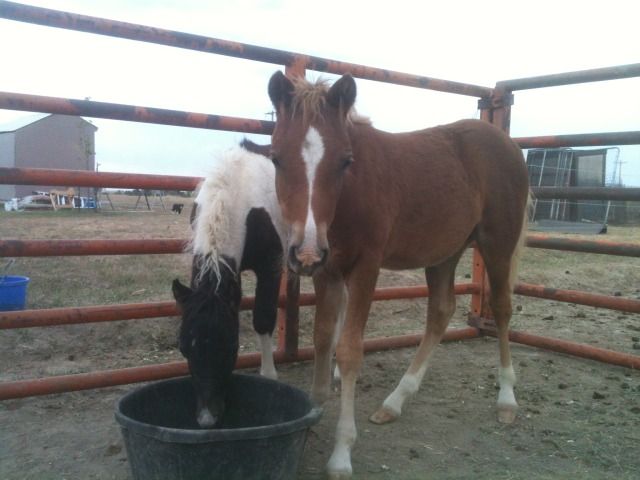 ---
Last edited by nikelodeon79; 09-11-2012 at

04:21 PM

.
Needs his toes nipped off.

I'm not a pony expert and I don't really put much effort into conformation since I don't breed. But if you are getting him only for the cost of shipping and have the funds to geld him, he might make you a decent little pony.

If anything, you'd be upgrading him into better care.
---
And those who were seen dancing were thought to be insane by those who could not hear the music
Don't know squat about ponies here but I think he's a cute little guy.
Posted via Mobile Device
Quote:
Needs his toes nipped off.
That's the first thing I noticed about him (once I got past the cuteness, of course!). I was wondering if he was holding that right rear awkwardly in the pics due to the toe length or something else... but since he's mostly just going to be a pasture ornament and a lead line/kid's pony later on, if he's not totally sound we'll deal with it.
I think we're going to go forward... our other options are all a heckuva lot more expensive. He'll be a good little companion for Warrior.
Of course, since my very first pony shares a name with him (Bandit), he needs a new name...