What breed do you think this horse is??
---
Hi all ,
I bought a little dun ish colt in Sept. 2008 . he was rescued from a neglected herd in Alberta, there was about 10-15 horses I think, all fairly small , bays and duns and browns mostly. I was wondering if anyone maybe knows of this this bunch and has any info about them ( what breeds) . Here are a few pictures of my horse taken recently if people could give their thoughts on what breed they think he is it would be greatly appreciated . ( he is about 4 now and approx. 15.2 hh) Thanks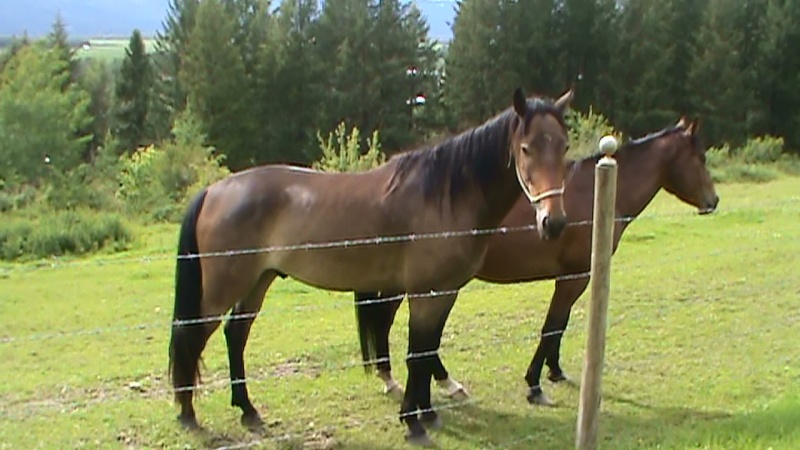 Corvo last summer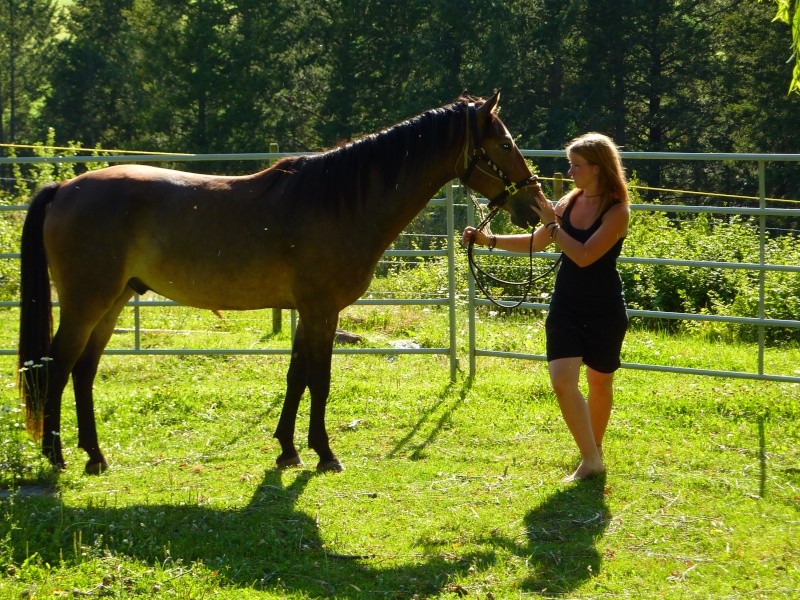 CJ
Posts: 1
Join date: 2011-06-01
Age: 20
Location: Prince george BC


I think I see some Arab in him. He has a short back and a flat croup, like many arabs. Head is bigger than arab type, tho. Any dorsal striping or tiger striping on legs?
Nope just fade to black on the legs and no dorsal stripe :)
I think she kind of looks like a Morgan
---
So in lies the madness, the pursuit of the impossible in the face of the complete assurance that you will fail, and yet still you chase.
He looks like he could possibly have some Thoroughbred and/or Irish Draught in him. Maybe some Morgan too. He's very cute, regardless of breed!!
---
The art of riding is to keep the horse between the ground and the rider
---
Last edited by JumpingBean; 06-27-2011 at

07:13 PM

.
I see TB or maybe Standardbred there... maybe crossed with a QH... hard to tell because i've never seen a buckskin TB or STB which is why it may be a cross...handsome horse though! Where in Alberta?
---
"If a horse fails to do something that is because he was not trained to do it. If a horse fails to do something properly that is because he was not trained properly."
www.wildestheartart.com
thanks :) i had originally been referring to him as a TB cross (i had had a couple of ppl thing he could be) so ya :) I am afraid i do not remember where in Alberta, once I go back to Creston in Aug. ( the town the shipment came to) I am going to try and contact the lady I bought him off of and try and get more info. thanks all for your thoughts, keep em coming :)