What colour would you say your horse was?
---
William is Mahogany Bay

What about yours?
---
Keep your feet on the ground when your head's in the clouds.
Ice has been called everything...Black, black bay, dark bay, and even chestnut, when he was bleached out after a summer in the Florida sun. I tend to think he's dark bay.
Sundance is a Bay Tobiano!
---
Carly is black!
---
Last edited by Brianna6432; 03-21-2010 at

04:38 PM

.
Started
Join Date: Mar 2009
Location: Middle-of-Nowhere, Illinois
Posts: 2,225
• Horses:
1
Bay: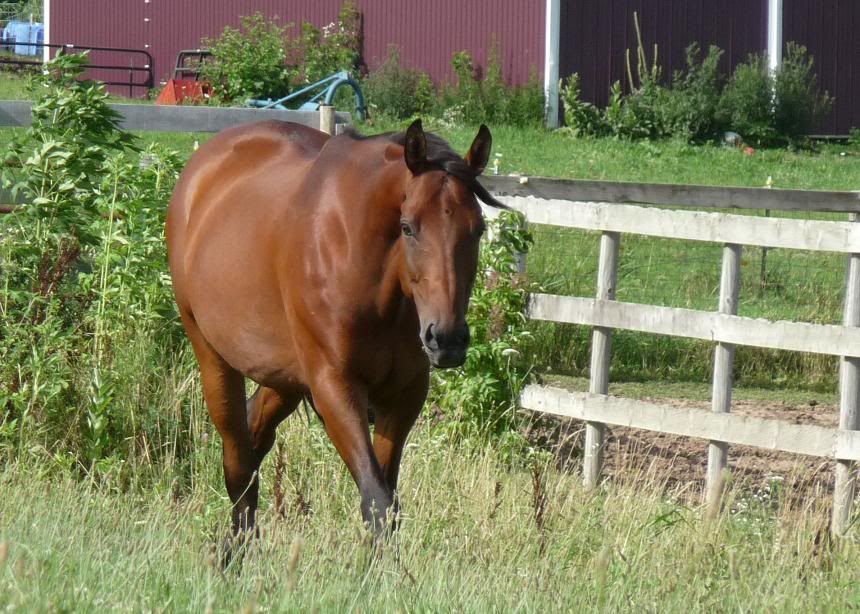 Chestnut: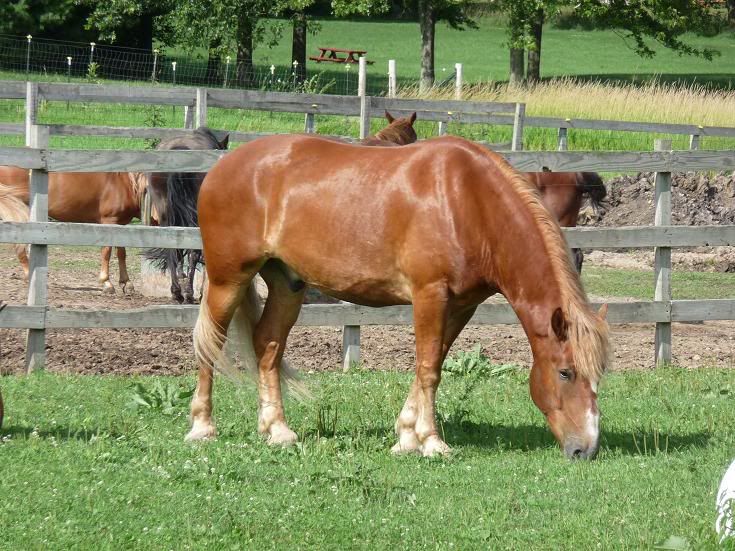 Such rare and exotic colors I have.
---
"A musician must make music, an artist must paint, a poet must write, if he is ultimately to be at peace with himself.
What a man can be, he must be." Abraham Maslow, 1968

Tomahawk is a bay, an orangey coppery one, but I just call him a bay.
new pics 111.jpg
---
Ω Horses are a projection of peoples dreams Ω
Green Broke
Join Date: Mar 2009
Location: Kansas in the summer, Kentucky most of the time
Posts: 3,028
• Horses:
3
<--- see this pic for reference.

Ginisee is a dark bay/black. She fades in the summer and her muzzle is bay so she is not a true black.

Uma is brown. Not bay, but brown. She is a mocha coffee color... hence the show name, Javah.

Demi is a bright bay.
---
Look like a SUPERSTAR, Ride like a FOUR STAR, Win like a ROCKSTAR
Eventers: Making BAD Dressage look GOOD!
Chestnut
Buckskin
---
~Horses aren't a hobby, they are a lifestyle.
Website
chestnut
---
"Did I not just use the word 'puzzling'?"

<-- See Picture

Indigo is a grey.