What size is your stall/paddock?
---
Just curious about the size of everybody else's. At my farm we have 12X24 stalls and 10X10 stalls. And the paddocks are all 1-1 1/2 acres. what about ya'll?
12 x 16 regular stalls and 16 x 24 foaling stalls. Pastures - 3 that are 10 acres each, then 3 stud lots that are just over 3 acres each and 17 acres of woods that is fenced that they are occasionally allowed in.
---
Life is like a camera. Focus on what's important, Capture the good times, Develop from the negatives and if things don't work out, Take another shot.
no stalls but can make temp stalls for 12 x12 and then 4 pastures 1 acre (sacrifice field), then 5, 5 1/2, 8 (split this into 2 fields if necessary)
3 stalls--8 x 12, 12 x 12 and 12 x 16--all by arranging space in the first floor of my barn. The shelter (attached to the barn) is 16 x 19. I have 5 acres, with 4 acres of turnout subdivided into 5 turnout areas: South Pasture, "Inner Sanctum" (fenced in area in front of the barn, including the orchard), 55 x 65 ft. training area, area in back of the barn and the rectangular north pasture. The behind the barn area is bigger than a lot of turnout I've seen at many stables.
My place~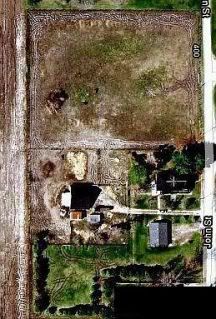 Trained
Join Date: Sep 2011
Location: Hour and a Half from Town!
Posts: 6,324
• Horses:
2
These are the shots I took when looking at the place. Have only had it for 2 years and spent the first half gutting the house, now on to the barns!
2, 12X15 stalls. Open area in front/side with ability to section off. 1-15X20 stall in the back that we use for bedding/hay. Kinda rustic! But works for me!
Here is the barn we are renovating, will have 6 12X12+ stalls... someday! Needs a new coat of paint for sure, and the inside has to be gutted. This side has a great 15X25 foaling room which has only been used for the goats and baby chicks!
And then the pastures: 2-10+ acre sections, 1-2 acre turnout, 1-1 acre run beside the house for the newbies! 60 other acres that are kinda fenced, needs work, all woods, tiny meadows, and mountain side where we trail ride. Wish the grass was this high right now!!
Teen Forum Moderator
Join Date: Dec 2010
Location: South East Texas
Posts: 7,157
• Horses:
2
We have four emergency shed-row 12x12 stalls, but pasture 24-7. Stalls are only for emergency.

We have one dry lot that is approximately two acres, with 11 miniature horses and five full sized horses on it, then a 8-10 acre field with five miniatures and four full sized horses + two goats, and a 12 acre wooded field with eight full sized horses on it. Works well for us since we don't want the minies to be on grass due to founder, laminitis, cushings- etc. We also have a 20x20 pen with small shed set off from the others that we use as a quarentine pen when necessary.
---
Everyone in your life is meant to
be in your journey, but not all of
them are meant to stay till the end.