What you can find at a "Canner" sale
---
Every Wednesday they hold a cattle sale and then at the end any horses that are going to canner. They don't call it a horse sale its the "Canner" sale. I went with a friend just to go see what the horses were like. There were only two horses there. One was a swayed back old QH mare and the other a Fleabitten Arab looking mare. Upon looking at the paper on her pen it said 15 yr old Reg. Arabian mare Broke. What are the chances that I would go to this sale, mind I didn't make it the last two times I was wanting to go, and find this Arabian beauty. So of course you can guess what I did. Five hours and $156 later I have a seemingly well handled mare on my hands.
That was the end of August. Fay as I call her is a lovely 15yr old 15h Egyptian related Arabian mare. Her reg name is Fari Katun TM. She rides well. Picks up all her feet. And really is just a very nice loving mare.
She was destined for slaughter as that was the only Other person bidding on the two. There are good horses in the worst of places. Just because they are there doesn't mean they aren't good honest horses.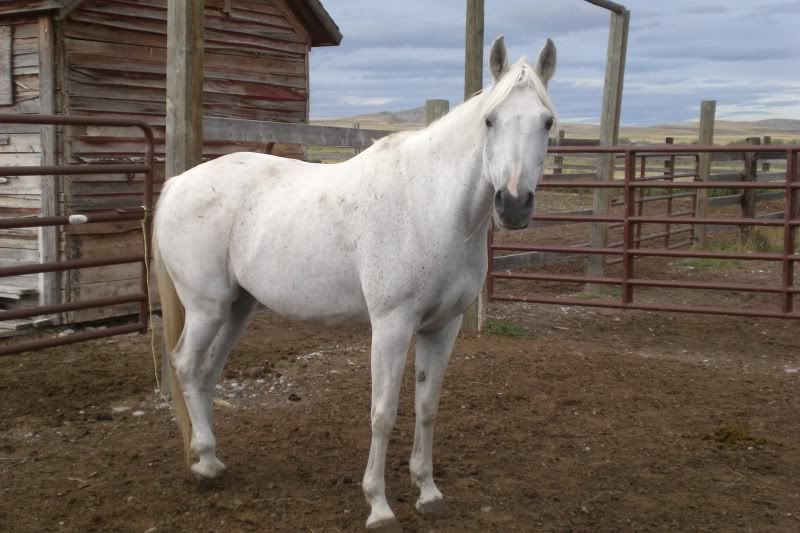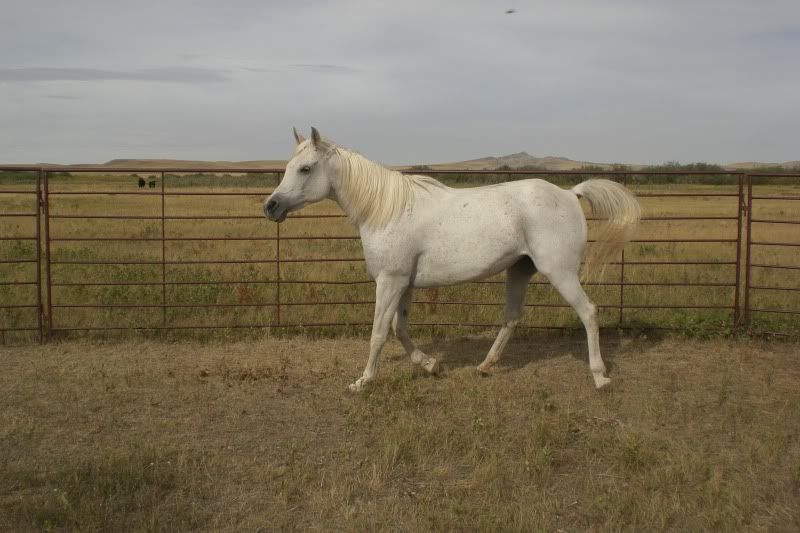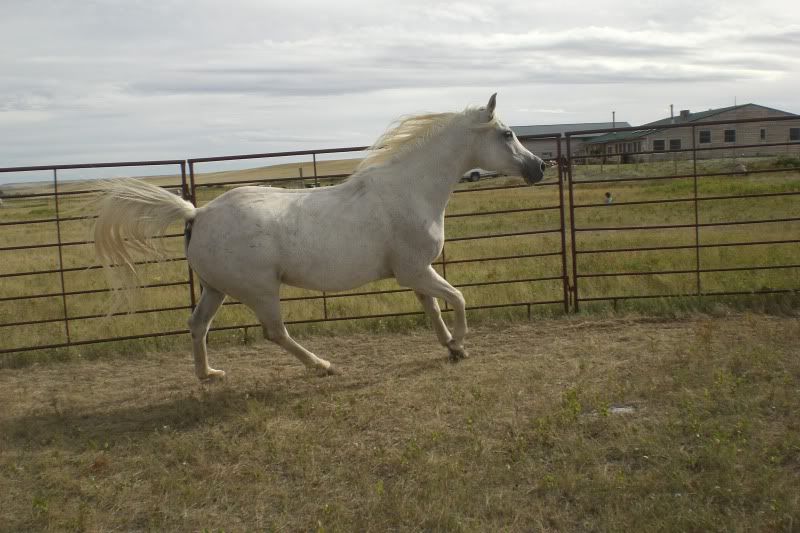 She is gorgeous!

My Arab/Pinto came from an Auction. He went for $200 though. He is very thin but getting better every day.
What a gorgeous girl! Wish I could go to a sell and come out with a treasure. I'm to afraid that I will wind up with a fruit loop or something lame.
Thank you I was amazed that she was there. I wasnt planning on coming home with anything!
I have to say that if your careful you can find nice horses that need a chance. Yes, they might have some small issues, but they can be worked through. Out of all the horses Ive gotten from the ring none have been drugged. I have to think that when they go for so little who wants to put the money into drugging them! When we go we always asses the horses how they move, how kind is their eye, do they look drugged? So far I haven't gotten the one.
My friend does this all the time and I think it's great that you look for horses to give a "chance." If I had my own property it would probably be maxed on these horses.
WOW! She's gorgeous, you lucked out & so did she. That's awesome that you rescued her. We've found a few nice horses at auctions. I wish more people would give these horses a chance!
---
Count My Strides - Shane, Bought 2-18-06, Mustang.
"I whispered to my horse, "i'm afraid of falling" and he whispered back, "i have wings".