What's your fav. color combos!?
---
I like me some red tack (polos, saddle pad etc.) on a grey horse
---
My horse's feet are as swift as rolling thunder He carries me away from all my fears And when the world threatens to fall asunder His mane is there to wipe away my tears.
This is my favorite color combination. If only I had a grey horse.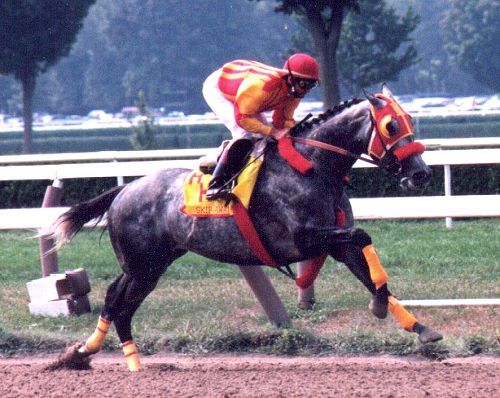 ---
"The greatest pleasure of a dog is that you may make a fool of yourself with
him and not only will he not scold you, but he will make a fool of himself too."
-Samuel Butler
I love a bay horse with hunter green or navy, a chestnut with red, and a grey with light blue or lavender.
Pink on a grey paint. Reily is a boy though :P
Red duns and turquoise, and duns in red.
Makes me drool like a kid in a candy store.
Posted via Mobile Device
Bays in purple(:
---
The hills were bathed in moonlight, the shadows not so stark;
Silver light reflected off his brown hide as he held me in the dark
– I love you, Mudpie!
I like the classic colours hunter green, navy blue, black or white on my bay and my chestnuts, and also burgundy on my bay.

My favourite fun colour for my bay and my chestnuts is teal.