WHOOT - Angel is home at last
---
Little Angel went with Stewie to his new home in the spring, she was just going to be there a couple of weeks, but with the weather, the long seeding season, more weather then my accident, she just never came home again. Today we went and fetched her, she was a little upset about being asked to load, she has been with Stewie, most of the time, since she was born and she was upset that he was running around the paddock screaming.
One time she pulled back, and I just couldn't hold her, stupid body of mine, but I was just stunned watching her trot around, she is so beautiful when she is moving, can't wait to get some video and share it with you guys. She has grown so much in the last 4 months, the halter she wore on the way there won't do up anymore. I have to measure her, but she is around 14 maybe 14.2hh so I hope she will make 15hh as hoped.
Checking out the joint
Doing her Arab act for Gibbs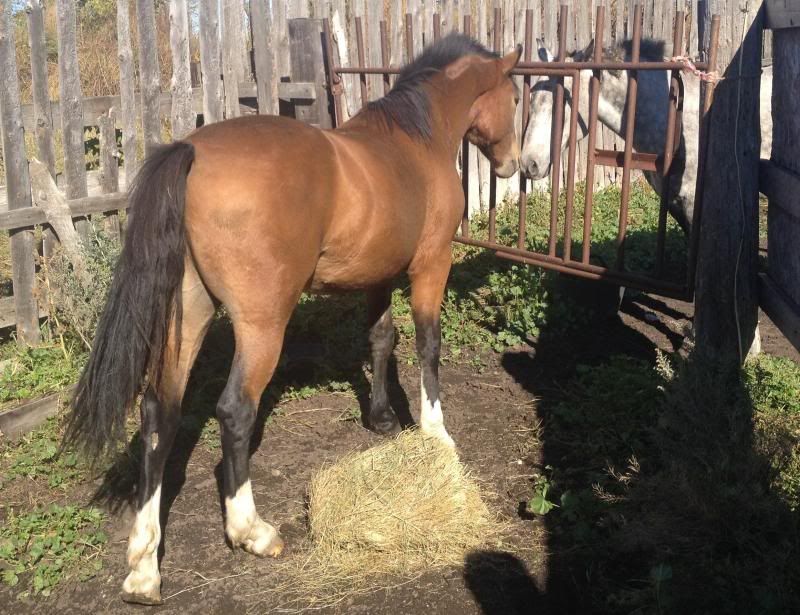 But looks like a haffy while talking to Ben and Emmy
Giraffe act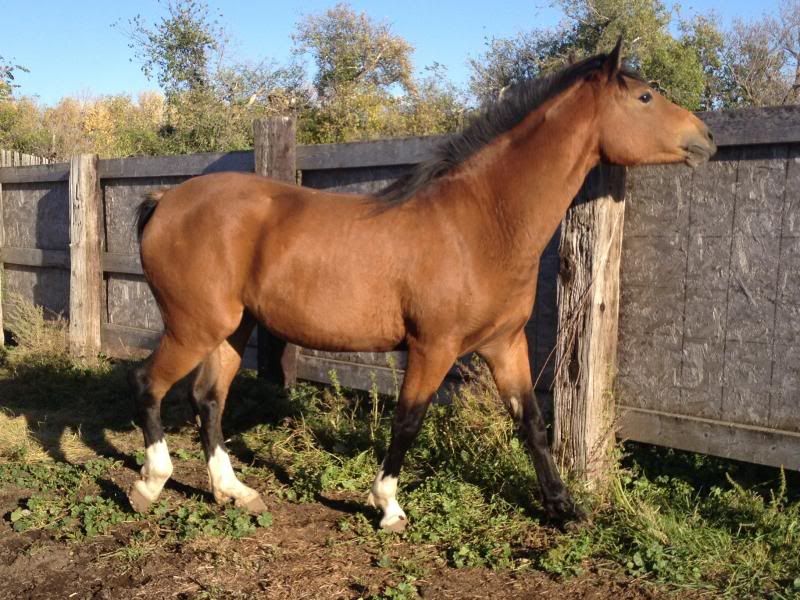 Miss Pissy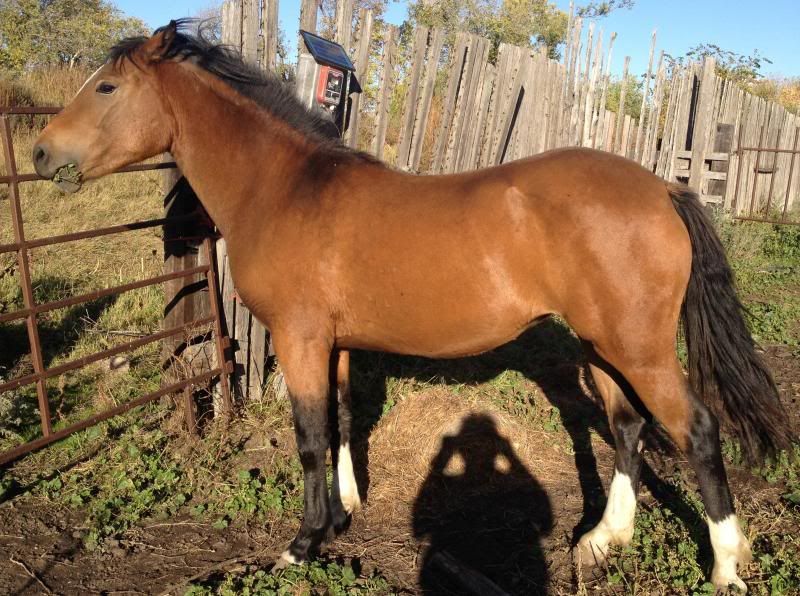 Miss Nice
Still stand offish
She's a beautiful girl!! I'm so glad shes home. How was my moose?
Posted via Mobile Device
Moose was awesome, I have some pics...
She is simply gorgeous!
Posted via Mobile Device
She's beautiful! Definitely a horse I'd take home in a heartbeat.
Yay!! You are my favorite!
Posted via Mobile Device
Quote:
She's beautiful! Definitely a horse I'd take home in a heartbeat.
She isn't going anywhere, (as long as she grows an inch or two)
She's a beauty! Hehe and looks like a poser too! ;)
---
Every proffessional, was once a beginner

It's not just what you say or what you do, it's what you choose to say or do
She is a poser for sure, all in all a right little madam.
She's gorgeous. And super cute too :).